March 20, 2017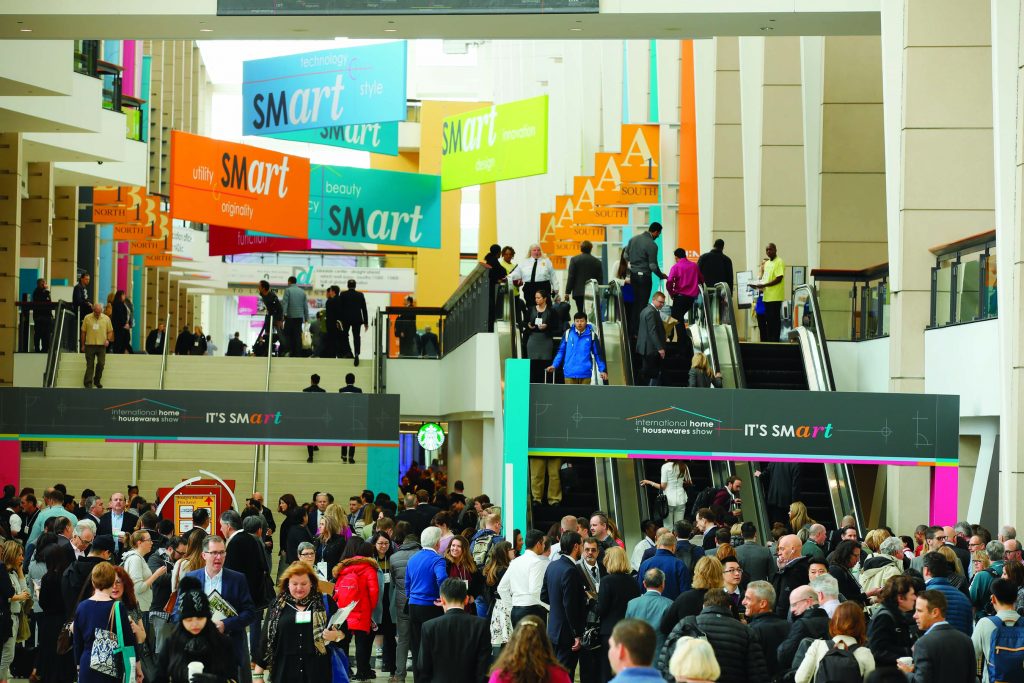 If you're a whiz in the kitchen, you might dismiss the latest smart kitchen technologies as more dumbing down of the American cook. It's true, mastering essential cooking skills is the best way to eat and drink well at home, whether for pan-seared scallops, a perfectly blended vinaigrette, or a cup of coffee worthy of a Viennese cafe. But if life keeps getting in the way of that culinary ambition, some of the smart kitchen products on display at the 2017 International Home + Housewares Show in Chicago could be the lift you need. Here are three of our favorites.
Connected Cookware
Did you know that crispy salmon skin is best seared at 435 degrees? Even if you did, you'd have a hard time establishing that pinpoint temperature in your frying pan. Enter the HestanCue Smart Cooking System, which combines an induction burner (a heating technology known for its extreme precision and responsiveness) with sensor-embedded cookware. The result is a foolproof cooking experience in which the pan itself adjusts temperature as you proceed through than any of the 100-plus video-guided recipes found on the HestanCue app.
Sure, that level of automation eliminates the need to master the nuance of cooking times and temperatures, especially with more delicate dishes. On the other hand, there's something to be said for learning by doing. "We think of the device as a learning tool as much as a piece of cooking equipment, like having a professional chef in the kitchen with you" says HestanCue's managing director Christoph Milz. To that end, if you master a certain dish, you can override HestanCue's automated adjustments and put it in "control mode." That effectively turns the HestanCue into a standard pan, albeit one with superb temperature control, accurate within a single degree.
The HestanCue goes on sale April 1st through Williams Sonoma for $649, with a promotional price of $499 being offered on pre-orders.
High-IQ Brew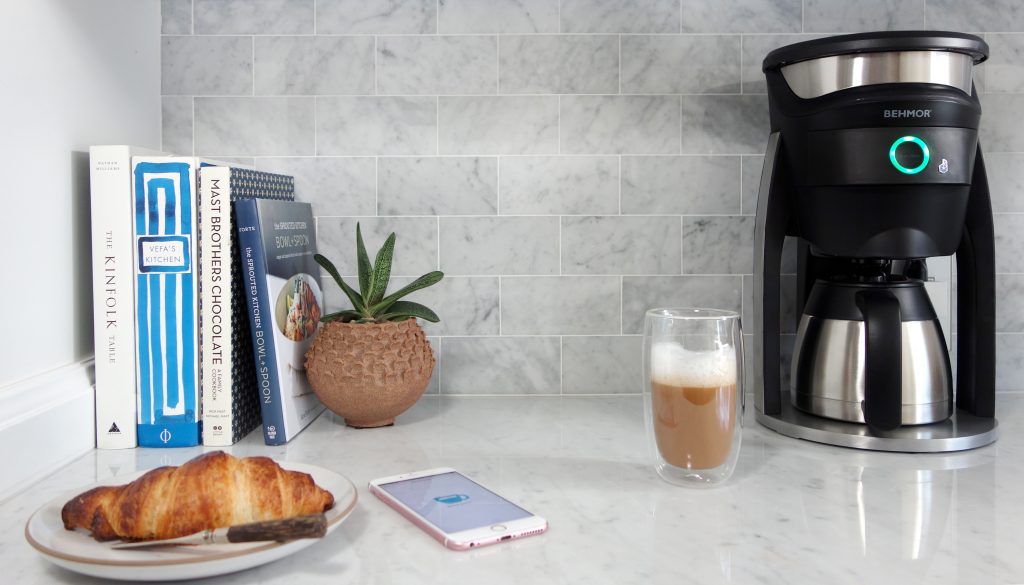 Joseph Behm, president of Behmor Inc, knows a lot about coffee, namely the crucial role temperature plays in extracting the best flavor profile from a given bean. "With an African coffee, a low 200-degree temp might be optimal for bringing out the sweetness and fruit," he says. "Compare that with a dark roast Central American coffee, where 205 degrees is needed to bring out the chocolate flavor profile and rich body." When Behm set out to create the perfect smart coffeemaker, temperature control was a top priority, along with precision pre-soak and extraction times. The result of all that "calibrated accuracy" is the Behmor Connected Brewer, the first connected coffeemaker to earn the Specialty Coffee Association (SCA) Home Brewer Certification, awarded to machines that meet rigorous technical and quality requirements.
Retailing for $199, the 8-cup brewer connects to an app that lets you choose from specific brew profiles, in temperatures ranging from 190 F to 210 F, as well as built-in altitude correction. Coffee connoisseurs can create their own profiles for their favorite bean. But if you don't want to spend the time figuring out optimal brewing temperatures and pre-soak times, you can choose from a menu of brews, including several curated by Joe himself, plus a bunch of standards, like the Dunkin Donuts Original Blend and the Starbucks Caffe Verona. "We wanted to make it easy for beginners," says Joe, "while also giving experts the ability to create custom brew profiles all their own."
Precision Blending
In the early days of blending, the countertop wares were used for pretty basics tasks—whipping up fruit smoothies and milkshakes, for example, or maybe a batch of frozen cocktails for the weekend barbecue. A too-heavy pour with that last one might get you in trouble, but in general you didn't have to be exact with the ingredients. That started to change with the surge in high-performance blenders, and the more intricate recipes they can handle, from peanut miso dressings to mushroom coconut soups. All of the sudden, precision measuring started to become essential for blending success.
Vitamix, which has been a leader in the uber-blender movement from the beginning, is answering the call with its Perfect Blend Smart Scale & Interactive Recipe App. The $99 device works with any Vitamix machine. Simply place the container on the smart scale and select a recipe from the iOS and Android compatible app. Then follow the real-time instructions for adding ingredients, without any need for pre-measuring. A ding from the app signals when enough of each ingredient has been added. Once all the ingredients have been added, the app gives instructions on how to blend, including speed and duration.
The scale itself is extremely accurate, able to measure within .01 gram increments, so you can use it for other kitchen tasks, such as measuring out coffee grounds or keeping a check on portion sizes.
No Comments Yet