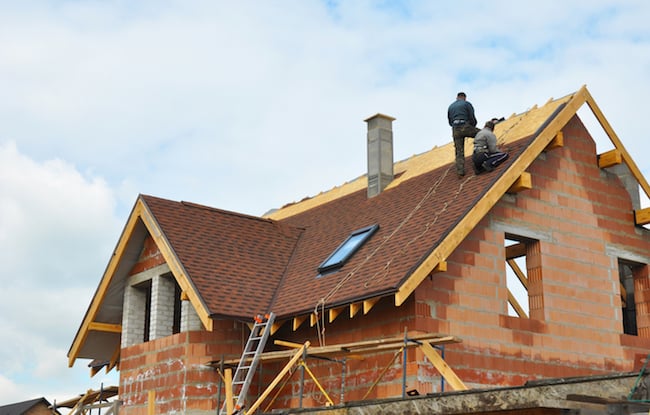 Dormers — those windows you sometimes see sticking vertically from a slanted roof — can be a great way to add dimension, function and style to your home's exterior. Of course, they can also be expensive and hard to install. Here's a look at some of the pros and cons of dormers, as well as some of the different types available, to help you decide whether dormers are right for your home.
Benefits of Dormers: Dormers offer a numbers of benefits to homeowners and their families. First, dormers create better air flow, improve lighting, and increase height and square footage in the upper areas of the home. Second, dormers create an additional opening for use in situations requiring emergency exit from the home. And third, dormers add unique detail to a home's interior and exterior, thereby increasing both the character and the property value of the home.
Drawbacks of Dormers: Despite the many advantages of dormers, they come with a few drawbacks as well. For starters, dormers may be difficult and expensive to install — particularly in existing structures. Not only will adding dormers require a significant amount of time and materials, but dormers may also require permits and licensing, as well as the work of an expert contractor and architect or engineer. Further, dormers generally require a fair amount of routine maintenance to ensure that they are adequately protected from the wears and tears of elemental exposure.
Common Dormer Types: There are a number of dormer types available. The dormers best suited to your home will depend on the aesthetics and construction of your home, the total budget for your project, and the benefits you wish to realize with the finished product. Here's a look at some of the most common dormers:
Barrel: Includes an rounded roof at the top of the window.
Eyebrow: Includes a curved roof (the curve resembling that of an eyebrow) at the top of the window.
False or Blind: Includes a false dormer solely for improved exterior aesthetics (i.e., does not include benefits of added space, light and ventilation).
Flat: Includes a flat roof at the top of the window.
Gable: The most common dormer type, includes a pointed roof above the window.
Hipped: A gabled dormer that slopes backward.
Recessed: A dormer inset into the main roof.
Shed: A basic dormer structure designed to maximize space underneath.
Dormer Installation: Installing dormers is a project best left to the pros. Local experts will know which permits are required in your area, and they will also be able to address any structural, seasonal or material concerns. Not sure where to start? HomeAdvisor can connect you with the right local pro today.
1 Comments