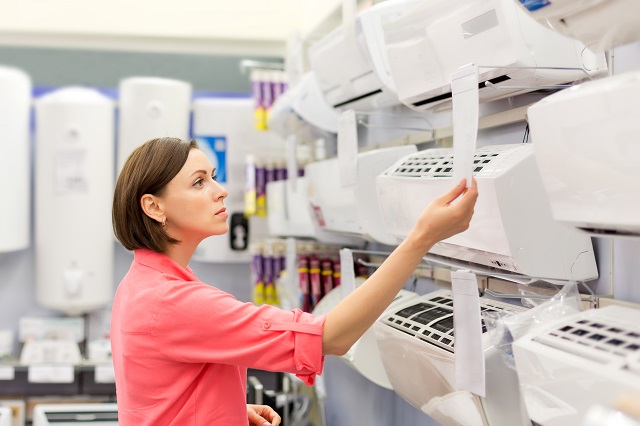 Updated: November 30, 2020
There are a lot of things to consider when it's time to buy a new central air conditioning unit. Here, we've compiled our best tips to make the process easier. Keep in mind that talking to your HVAC pro can help make the process clearer and easier. And, when it comes time to install your new AC unit, you'll need to find an AC professional.
On This Page:
What to Look for in an AC Unit
The four most important factors to consider when buying a new ac unit are:
An HVAC pro can tell you the best option for your space, but here is a general breakdown:
Size
Central AC units usually come in sizes from 1.5 tons to 5 tons. The larger the unit, the more square feet it can keep cool. The general rule is that every 500 or 600 square feet requires one ton of cooling, but this varies depending on the home and the contractor.
SEER rating
SEER stands for Seasonal Energy Efficiency Ratio. The higher the SEER rating on an AC unit, the more energy-efficient it is. The minimum for a new central air unit is 13 SEER. The highest rating available now is 24.5 SEER. The higher the rating, the higher the price will likely be. But you'll save in energy costs over time.
BTUs
A BTU is a British Thermal Unit and represents the amount of energy needed to raise the temperature of a pound of water by one degree. On average, your AC should provide about 18 BTU capacity per square foot. But anywhere from 14 to 26 BTU capacity is acceptable.
Cost
On average you can expect to pay between $1,500 and $4,000 for a central air conditioner. Smaller sizes with lower SEER ratings and BTU capacities sit on the lower end of the spectrum, while bigger sizes with higher SEER ratings and BTU capacities are on the top end.
The average total cost of a new central air system is between $3,800 and $7,500.
Consult a Pro When Choosing an AC Unit
Best Air Conditioner Brands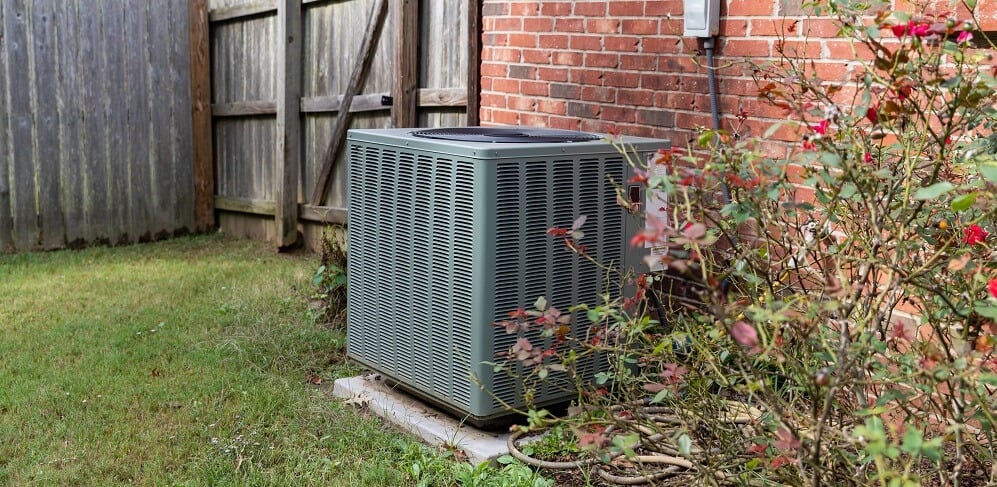 Finding the best home air conditioner brand can feel overwhelming. Here are a few top AC brands and their features.
Aire-Flo
Aire-Flo offers 13 and 14 SEER options and sizes from 1.5 to 5 tons. They have common parts for products, so there are fewer parts to stock and service. They also offer a 5-year warranty on the compressor and parts and a 10-year one on registered units. Air-Flo models are reasonable and average about $1,700.
Amana
Has both a limited warranty and an extended service plan available. Their limited warranty coverage provides replacement parts assuming all terms are met. Customers can purchase an extended service plan in addition to the unit. Their models are available in 14 to 24.5 SEER.
American Standard
Models go up to 22 SEER. Offers a base limited manufacturer's warranty with the option to buy an extended warranty.
Armstrong
Units are 14 to 20 SEER. Warranties vary depending on the type of unit installed. A manufacturer's warranty covers most mechanical parts. Homeowners can check with a licensed Armstrong installer for information on extended warranties.
Bryant
These units go up to 21 SEER and come with a 5-year standard parts limited warranty. If a unit is registered within 90 days, the warranty increases to 10 years. Bryant dealers may offer extra labor warranties.
Carrier
Models are between 13 and 21 SEER. There is a limited warranty offered on some condensing units for 10 years if the unit is registered within 90 days of installation. If not, the warranty is 5 years. Carrier models are on the pricier side of the spectrum at about $3,200 on average.
Coleman
Offers 1.5 to 5-ton split system air conditioners with up to 20 SEER. Comes with a 10-year parts limited warranty and a 90-day labor limited warranty.
Comfortmaker
Units come between 13 and 19 SEER. Comfortmaker warranty options include a 1-year to 5-year limited warranty depending on the model.
Frigidaire
If you register your product within 60 days of installation, it comes with a 10-year limited parts warranty and a 10-year comfort quality pledge. These units come in 14 to 20 SEER.
Get AC Brand Advice From an HVAC Pro
Gibson
Products are available in up to 16 SEER. They come with a 10-year limited all-parts warranty if you register your system. If not registered, it's a 3-year warranty. There are other warranties, labor protection plans, rebates and financing options available depending on your Gibson HVAC contractor.
Goodman
Units up to 19 SEER. Unregistered models have a 5-year parts limited warranty. If registered, you can qualify for enhanced coverage, a 10-year parts limited warranty or a 10-year unit replacement warranty, assuming you qualify.
Heil
AC units available at up to 19 SEER. There are 1-year to 10-year warranty options available, and these depend on the model.
Lennox
Without registration, many products come with a basic limited warranty. Some models offer up to 20-years or limited lifetime coverage on heat exchangers, 10-years on compressors and 5-years on covered components. Lennox has some of the pricier models which average $3,400. They also offer some of the longest warranty options.
Payne
Units come in up to 17 SEER. With registration, a 10-year parts limited warranty is available. Some components may have longer coverage. Payne models are less expensive than some and average $1,400. Their SEER ratings run lower as well.
Rheem
You can find models at Rheem between 13 and 20 SEER. Warranties vary depending on the product, but typically it must be registered to qualify. Their prices are middle-of-the-road, at about $2,500 on average.
Ruud
Registered products qualify for warranties. Units come in 15.5 to 20.5 SEER.
Tempstar
Tempstar units come in 13 to 19 SEER. They offer a 1- to 10-year limited warranty.
Trane
These are available in 1.5 to 5-ton models, with up to 22 SEER. Warranty terms vary, but usually covers the compressor, outdoor coil and internal functioning parts. There is a base limited, registered limited and optional extended warranty available. Registration is required for any warranty besides the base limited option.
York
Units are between 13 and 20 SEER and come in 1.5 to 5 ton models. The warranty varies depending on the product, with the maximum option including a lifetime compressor limited, 10-year parts and 1-year labor limited warranty.
Compare Costs of AC Units
How to Choose an AC Unit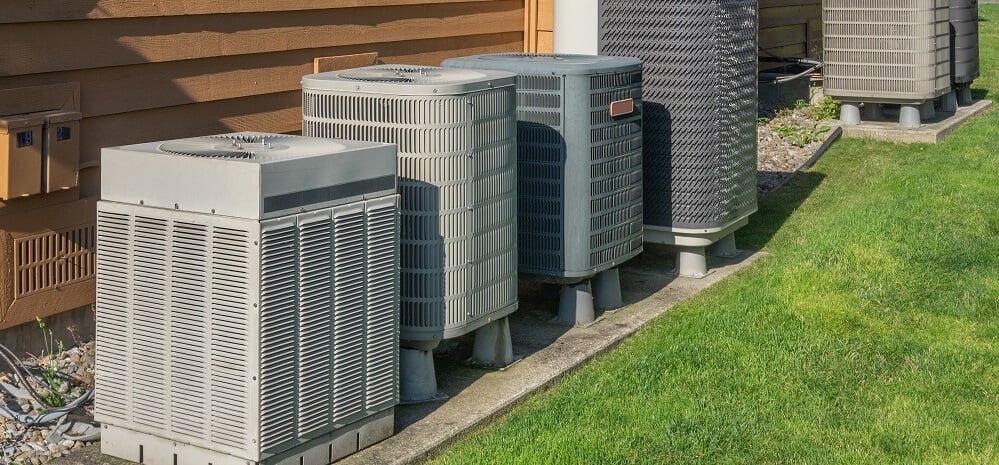 While it's best to consult an installation pro in your area to make sure you get the right price and unit for your home, here are a few tips to help you know what to look for:
Find out the area of your home or room and calculate the tonnage required to cool it. A pro can help you with this step.
Get at least three bids and compare prices on several units before choosing. Once you choose a model, check multiple stores to see if it's on sale at a different location.
Investigate warranties, maintenance plans and the quality of different systems.
If your home is older, you may not have the ductwork required for a regular central AC unit. Talk to a pro about the cost to install a split ductless system
Explore other options like installing a window air conditioner if you only need to cool a small section of your house.
Check to see if there are any federal tax credits available on your air conditioning system. Sometimes, you can get money back on energy-efficient models.
Best Places to Buy
You can buy a central AC unit at big box stores like Home Depot and Lowes or straight from a manufacturer like Bryant or Rheem. Note that even if you purchase a unit on your own, you will need a certified pro or technician to help install it. The chemicals in refrigerant require a license to handle. Check with an HVAC pro to get the best recommendation possible for your space.
Hire an HVAC Specialist for Your AC Installation
FAQs
What's the cheapest AC?
The cheapest kind of air conditioner is a small personal air conditioner, which usually costs under $100. However, these only cool down a few hundred square feet at most. To cool down a larger space, look to portable or window options. A ductless split AC system is the most expensive upfront. A central AC system is slightly less costly but can be pricey if you have to install new ductwork as well.
Who sells air conditioners?
Local home improvement stores like Lowes or Home Depot sell air conditioners, but you can also buy them straight from the manufacturer in many cases. A certified pro can tell you where to get the best products and may even have deals on price.
Who buys air conditioners?
A homeowner can purchase their own air conditioner, but it's usually better to get a professional recommendation, first. A pro can tell you which size to buy, what brands are high-quality and what will work the best in your home.
How do I calculate what size of air conditioner I need?
On average, you need one ton of cooling for every 500 to 600 square feet in your home. This varies depending on the floorplan, climate and the contractor.
How many square feet does a one-ton AC unit cover?
A one-ton AC unit covers about 500 to 600 square feet. For larger areas, you'll need an AC with more tonnage. It should provide 14 to 26 BTU capacity per square foot.
What is the typical lifespan of an air conditioner unit?
The lifespan of a central air conditioner is about 15 to 20 years, according to the Department of Energy. Appropriate AC maintenance can help your unit last as long as possible.
Find reputable HVAC pros near you
No Comments Yet