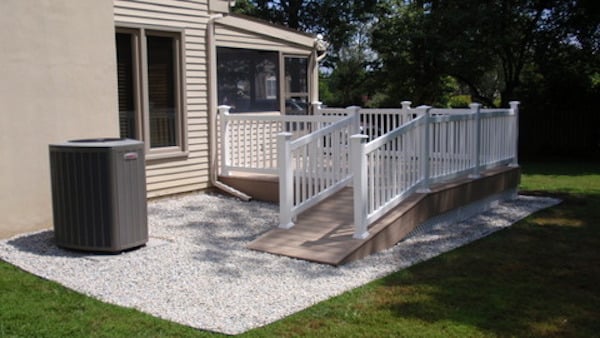 Air conditioner maintenance is an absolutely vital piece of home maintenance. It increases the likelihood that your cooling system will run uninterrupted throughout the summer, that any needed repairs will have a reasonable price tag, and that your system will operate at its optimal level of energy-efficiency. It's also a piece of home maintenance that's difficult for many to keep up with. The best air conditioner maintenance starts in the spring when many homeowners are preoccupied with other household projects or life in general. Take at this checklist and possible outcomes for your air conditioning system, then decide whether it's time to place air conditioner maintenance as one of the priorities for your home:
Air Conditioner Maintenance Checklist
Outdoor Condensing Unit: Make sure this unit isn't blocked by high grasses, weeds, or other lawn and garden components. The unit needs to draw air into the system in order to cool and circulate inside, but the process is hindered if it cannot pull in enough outside air. Some people intentionally cover their condenser to protect it from the elements during the winter, but these units require no protection since they are designed to be outside.
Conduct a Test Run: Some time in the spring, crank your system and let it run for up to an hour. If you can identify problems early, you'll find HVAC contractors may still have an open calendar. Wait till the first 90-degree day and you may end up on a waiting list.
Change the Air Filter: Dirty filters will destroy your unit's energy-efficiency or, worse, cause the evaporator to ice over. If you know you're bad at remembering these types of recurring maintenance, install a permanent filter that needs only to be cleaned, instead of replaced, each year.
Check Access Panels and Obstructions: Be sure all access panels are secure, with all screws in place. Clean obvious obstructions, such as newspaper and leaves, from around the exterior of the unit.
Set and Double-Check the Thermostat: Be sure the thermostat is set in the cooling mode. Just setting the dial below room temperature will not activate the air conditioner if it is set in the heat mode. If you have a programmable thermostat, customize your cooling for various time periods throughout the day.
Ready to start your
A/C maintenance

?Find Pros
Professional Air Conditioning Maintenance
Homeowners need to follow this checklist for proper air conditioning maintenance: A thoroughly cleaned air conditioning unit will operate at top efficiency, but homeowners should also be aware of their own limitations. Each year, some homeowners attempt to clean their air conditioner with a garden house, creating a serious risk of electrocution or electrical damage to the unit. If you encounter a problem with your A/C that you can't diagnose on your own, don't hesitate to call in the pros.
1 Comments