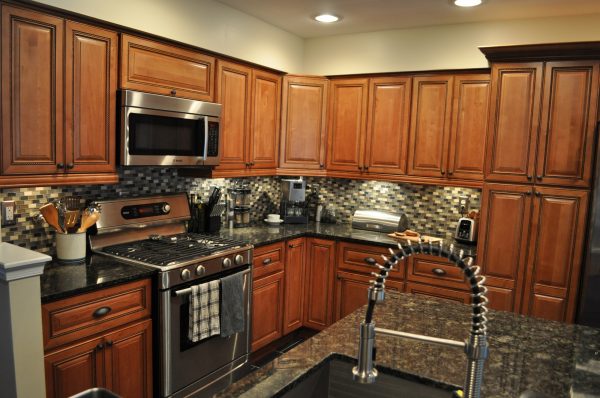 Refinishing your old appliances is an easy way to upgrade your kitchen. Use this quick guide to help you breathe life back into your dated or worn out appliances.
Porcelain finish
Porcelain finish is resistant to heat, scratches and stains. Oven doors, range tops, burners, grates and washer tops are perfect candidates for a porcelain refinish. Also, you can add a fresh spin to your kitchen's décor with colored porcelain. Match appliances to a recent remodel or give your kitchen a fun twist with a brightly colored finish. 
Polyurethane finish
Polyurethane finish is perfect for unpainted metal and already-painted surfaces. Use polyurethane to avoid rust, scratches and peeling.
Liquid stainless steel
Liquid stainless is a rolled-on paint that gives surfaces the shiny look of stainless steel. You can apply liquid stainless to dishwashers, refrigerators and ovens.
How to get started:
Research your tools. Make a list of the tools you'll need to complete your job.
Move your appliances. Most refinishes have pungent odors. If you can, take your appliances outside.
Remove handles. Uninterrupted surfaces make painting easier. Take off any handles, knobs or labels that might get in the way. 
Use primer if necessary. Depending on the material of your appliances and the type of finish you're using, a primer is sometimes necessary.
Begin your refinish. Start painting and enjoy the updated look of your appliances.
What's the cost of an appliance refinish? According the HomeAdvisor's True Cost Guide, homeowners spend between $183-$388.
Ready to start your
appliance refinishing

?Find Pros
No Comments Yet