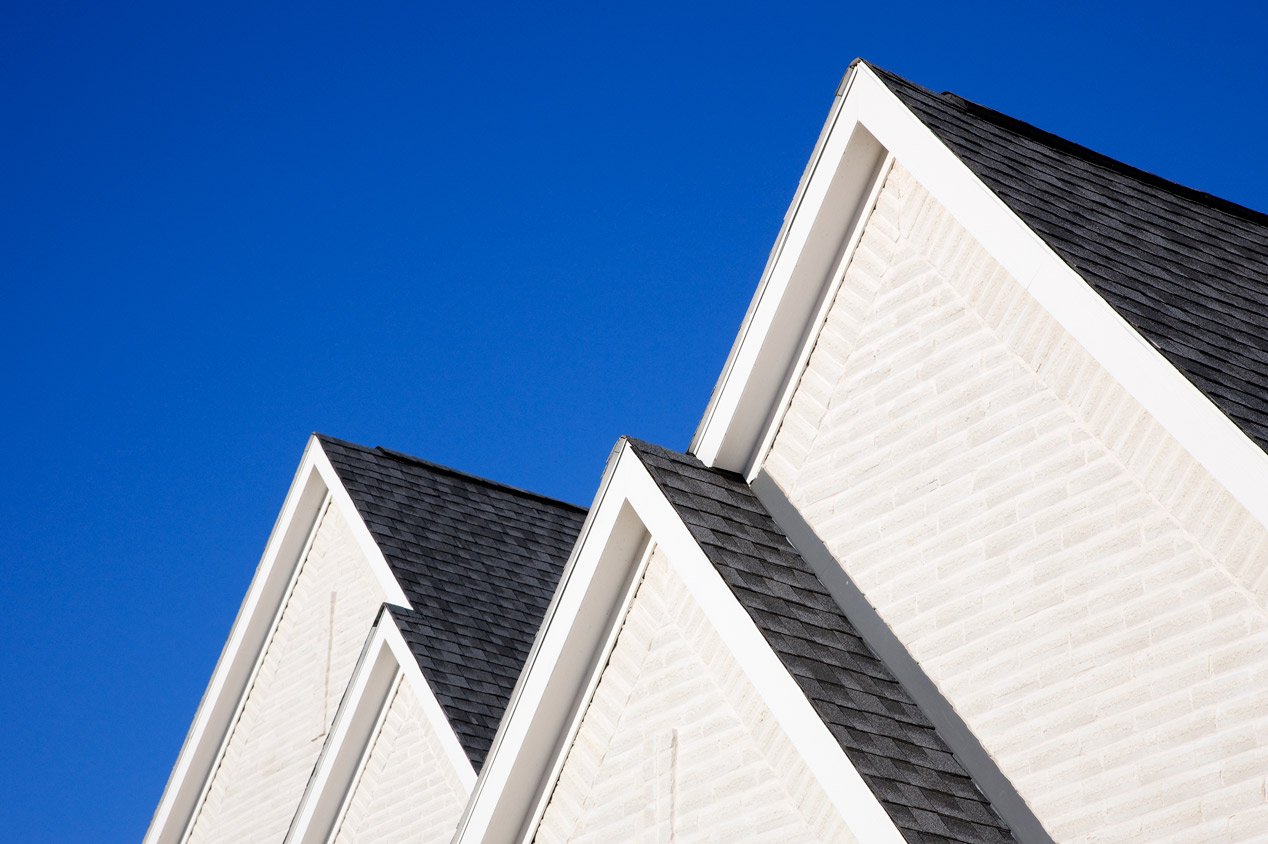 Photo: Mint Images/Mint Images RF/Getty Images
Reviewed by Eric Gonzalez, Founder of Regions Commercial Roofing, Inc.Written by HomeAdvisor.
Many homeowners look at architectural shingles and 3-tabs as two different types of roofing materials. While they are both asphalt roofing products, which make up 70% of all roofs, there are many differences between the two.
On This Page
Material Differences in Architectural and 3-Tab Shingles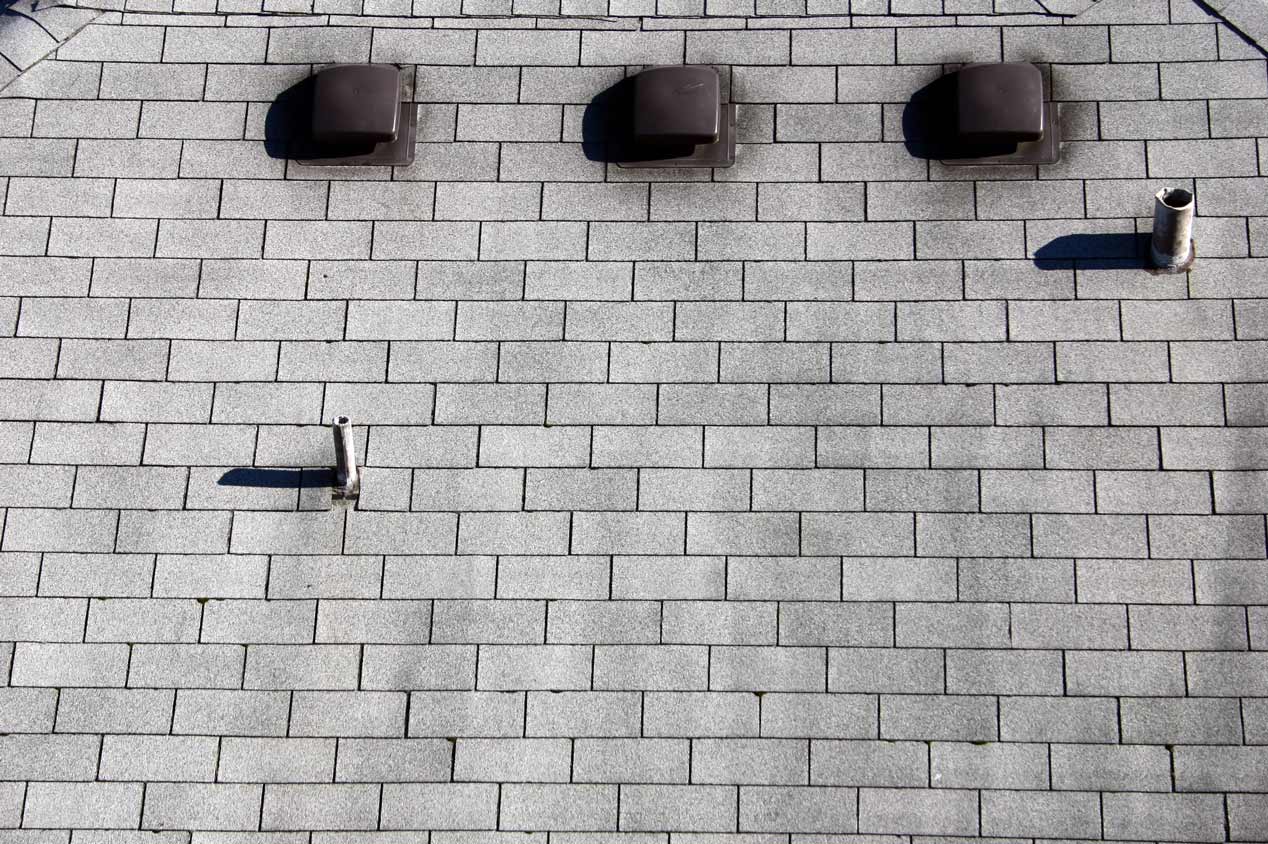 Photo: nesneJkraM/iStock / Getty Images Plus / Getty Images
Asphalt shingles are made of layered fiberglass between asphalt and ceramic-coated granules. The standard asphalt shingle offers a water-resistant coating that deflects UV light.
Both architectural and 3-tab shingles are made of asphalt. Yet, there are different variations to consider when choosing a roofing type.
Architectural
Architectural shingles have a thicker and sturdier base mat than traditional 3-tab shingles. They also offer more protection from the outside elements. New printing technologies also allow for more significant color variation, making them look more like natural wood than a man-made material.
Architectural shingles contain more surface granules, meaning they maintain their original appearance for a longer time than regular asphalt shingles. Architecutial shingles are more resistant to wind and other weather related events.
3-Tab
Three-tab shingles are thinner than architectural shingles because they're only a single layer. They are weaker and flimsier, making them less durable in areas with frequent bad weather. They also come in many shapes and sizes, often with a flat or textured facade.
Shingles vs. 3-Tab: Which Is Better?
Architectural shingles and 3-tab are both popular choices for home roofing, but, depending on your needs, one might be a better fit than the other.
Appearance and Color Options
Most Natural-Looking: Architectural Shingles
Architectural shingles look the same as wood or tile shingles. You could get the benefits of asphalt shingles combined with the aesthetic appeal of cedar shakes. Even though 3-tab is available in various colors, they have a one-dimensional flat appearance and tend to look less natural and more artificial.
Ease of Installation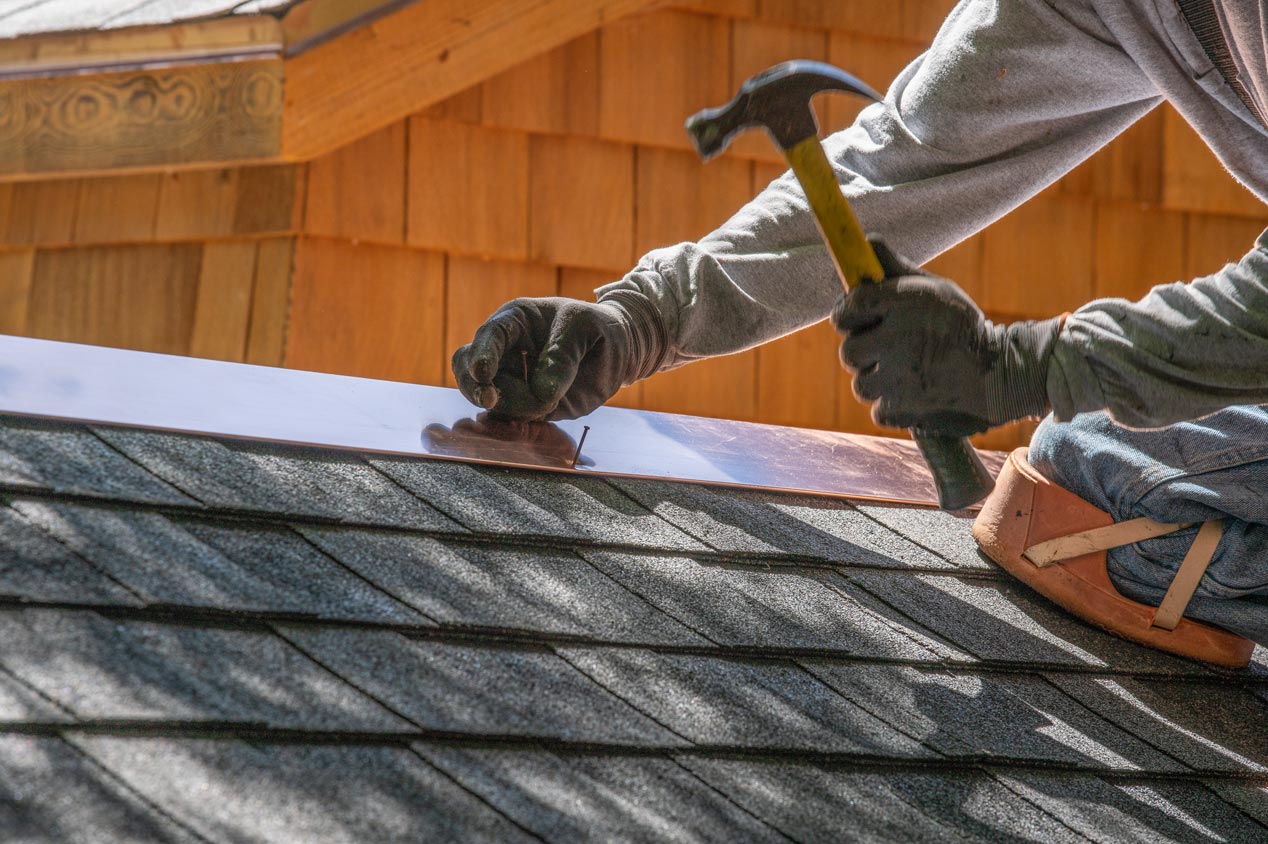 Photo: Bill Oxford/E+/Getty Images
Professional Installation: Tie
Each material type is challenging to install, due to the potential safety risks of climbing up on a roof. A local roofing professional comes with the experience and equipment to perform the job. Three-tabs are more difficult to install because the material is flimsier and much easier to break.
Durability
The One That Holds Up: Architectural Shingles
Architectural shingles have two layers: an asphalt tab that's laminated to a fiberglass matting. This design helps them withstand moisture better than the standard 3-tab shingle, which has only one layer.
If you have an older home or a weak structure on your home, 3-tab does a better job as it's lighter than its counterpart. Is your home ready to carry the load of heavier architectural shingles? If not, you could run into problems or accidents and might have to reinforce its structure.
Warranty
Longest Under Warranty: Architectural Shingles
Architectural shingles typically come with a minimum 30-year warranty, while the average 3-tab comes with 20 to 25 years of coverage. If you plan to stay in your home for a long time, you have coverage if anything happens.
Consult With a Roofing Pro Today
Architectural Shingles vs. 3-Tab: Which Is Best for Your Home?
Architectural and 3-tab both have plus-sides to them. They're long-lasting and add character to your home with different colors and looks. First, consider factors like your home's appearance, climate and how each will hold up. If you still have questions, schedule time to speak with a local roofing expert.
For a More Attractive Home
For attractiveness, the architectural shingle is the clear winner. Some people like the flat appearance of a 3-tab roof. But architectural shingles, albeit asphalt, still help your home stand out as a feature. The natural aesthetic and shadows look like expensive wood shakes or slate counterparts. Most homeowners take advantage of this look and accentuate the gables and slopes with this type of shingle.
For Intense Climates
For severe weather, architectural wins. If you live in a region that faces blizzards, hurricanes or flooding, and you choose architectural shingles, you're in luck.
For New Roofing on a Budget
Three-tab is a better option for tight roofing budgets. You may find your home remodel draining your wallet and need a whole roof on top of other budget constraints. With 3-tab, you might spend 50% less than the cost of architectural shingles, with the exception of regular asphalt repair costs.
One square of asphalt roof shingles covers 100 square feet. Asphalt is the least expensive type of shingle, and 3-tab installation makes it more affordable, typically costing $270 to $340 on average per square. Meanwhile, architectural squares go for $300 to $550 per square on average. This is likely due to the architectural shingles' more attractive appearance. Three-tab is the most economical (and most popular) shingle on the market.
"Professional qualified roofers are most likely to install and recommend architectural shingles to their clients due to the durability and security the product gives, which allows roofing contractors to honor their warranty," says Eric Gonzalez, Angi Expert Review board member and President of Regions Commercial Roofing.
3-Tab Shingles vs. Architectural vs. Other Roofing Materials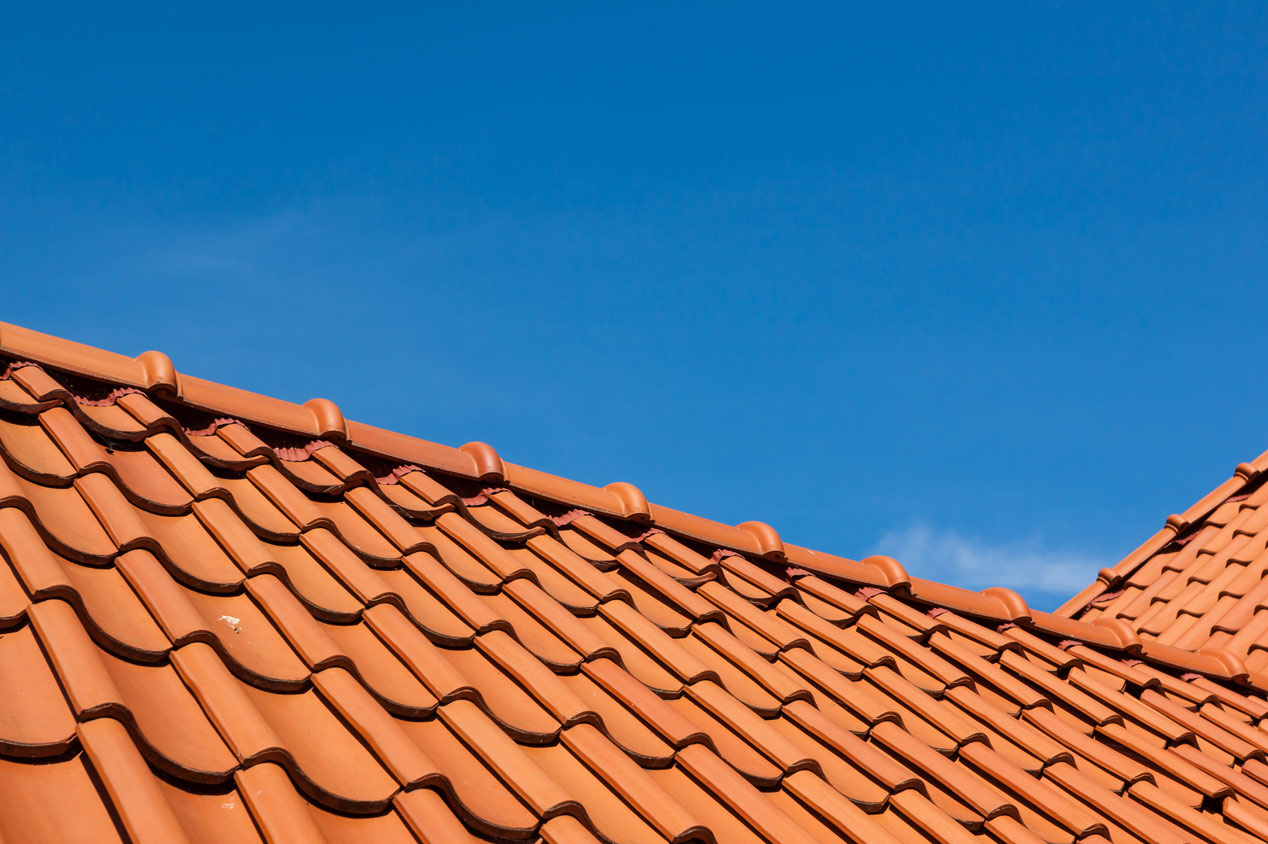 Photo: R.Tsubin/Moment/Getty Images
Three-tab and architectural shingles are not the only types of roofing materials on the market.
Vs. Metal
Metal roofing like copper or steel costs more upfront ($300 to $1,500 per square) but will last three or four times longer than an asphalt roof. This material is recyclable at the end of its life, can increase the value of your home and offers protection against storms and hail.
Vs. Cedar/Wood
Wood shingles are an attractive and long-lasting option for roofing but may be challenging to maintain. Moss and algae need to be cleaned off as it grows, and you may also need a roof preservative applied every two to five years, depending on the type of preservative you choose.
Vs. Clay
Clay roofing tiles are durable and fire-resistant. But its weight (600 to 900 pounds per square) may cause a problem. Installation may require additional reinforcement if your home isn't structurally sound.
Vs. Slate
Slate roofs last for more than a hundred years and have natural beauty, partly due to the material's tough structure. But, they're difficult to install on homes that are not reinforced with heavy-duty materials that can hold up slate's weight. If you maintain slates carefully and make sure your roof is well-positioned, you will extend its life.
Vs. Solar
Solar shingles act as standard roofing materials and solar panels. They can be added to roofs alongside asphalt shingles. Expect to pay between $20 and $25 per square foot of solar shingles.
Need a Quote for Your Shingle Project?
No Comments Yet