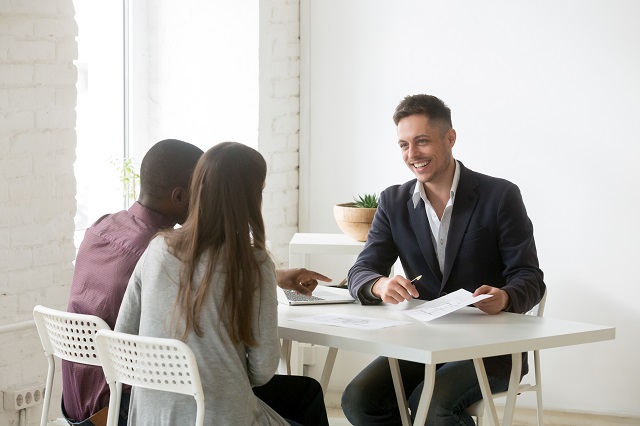 A well-designed house can lend comfort, inspiration and functionality to a homeowner. Soothing colors bring on a good night's sleep, while the sitting room layout can turn a small gathering into an unforgettable evening. It's not all about the inside, either – exterior design can skyrocket curb appeal and create a private outdoor living area at the same time. If you're dreaming up a new project, it's important to understand how architecture and design can elevate it to the next level.
Evolution of Architecture
Residential architecture in the United States stretches back hundreds of years, from log cabins and wood-frame houses to Queen Anne, Cape Cod and Neoclassical styles. Many of these are still popular today – if your kitchen and family room are on the first floor, with bedrooms upstairs, you have a Colonial-style floor plan. Those who live in arid climates are probably familiar with Pueblo and Spanish Colonial Revival homes. A local architect can help if you're interested in blending styles, revitalizing your existing home or dreaming of a new one.
Here's a look at the evolution of popular architecture in the U.S.:
1600-1700s: Saltbox and log cabins
1700-1800s: Georgian, the American Federal and Gothic Revival
1800s-1900s: Greek Revival, Colonial Revival and Queen Annes
1900s-2000s: Cape Cod, Neoclassical, Craftsman and Ranch
Interior Design Psychology
Many of us know that paint color choices affect your mood. Calming blues, tranquil greens and shades of beige all cultivate a relaxing home environment. But design psychology doesn't stop there. Textures in the home can create feelings of comfort, reassurance and strength. Layout and décor affect energy flow as well as emotions, and clutter can create confusion and stress in a space, especially if it's small.
Essentially, the interior design of your home can completely shape how you and your loved ones experience it. There are countless moving parts to this, and some people opt to hire a professional. An interior decorator near you can assist with choosing colors, adding accessories and choosing furniture. If you have more ambitious ideas about your space – like knocking down walls – an interior designer near you can help.
Architecture and Design Working Together
While these two are distinctly separate, they also frequently work together. Generally speaking, an architect's work comes first. Sometimes, local residential architects and engineers work together on a project. Then, an interior designer breathes life into the newly finished space.
Here's an overview of an architect's responsibilities:
Exterior design
Interior floorplans
General function of the space
An interior designer focuses on the inside, including:
Wall colors, textures and accents.
Furniture colors and spacing.
Finishes, including flooring and countertops.
If you're wondering who to hire – an interior designer vs. an architect – take a look at the scope of your project. Do your plans involve surface-level upgrades, or are they more significant? If you plan on changing the structure of your home, you may be legally required to hire an architect. Learn how to find and hire a home architect who can advise you on next steps. If you do need one for your project, familiarize yourself with questions to ask an architect before hiring.
Education and Career Guide
Interior design usually requires a bachelor's degree, although there are programs at associate, bachelor's and master's degree levels. Pros in this field typically make between $35,000 and $70,000 per year.
Depending on the program, interior designers study:
Art history
Design theory
Hand drawing
Three-dimensional modeling
Computer-aided design
Architecture generally requires more than a bachelor's degree. Generally, states require a master's degree or Bachelor of Architecture degree, an internship and licensure before an architect can get to work. Architects need a doctorate degree to work in academia. An architect's salary ranges between $50,000 and $130,000 per year.
Architects typically study the following:
Calculus
Physics
Engineering
Computer science
Drawing
Art history
Notable Architects
There are many notable architects – from Michelangelo to Zaha Hadid – but no one impacted American residential architecture like Frank Lloyd Wright. His Prairie and Usonian designs transformed American homes and culture at large.
Even if your house doesn't boast Wright's signature flat roof or hard angles, Wright's philosophy of merging nature and architecture remains relevant – perhaps even more today than when he was alive. A map of Frank Lloyd Wright homes in nearly every state shows just how far his designs and ideology have spread.
Notable Designers
If you've ever toyed with the idea of modern maximalism or a classic, tailored look in your home, you can thank top interior designers Kelly Wearstler and Billy Baldwin, respectively. Minimalism hails from Jean-Michel Frank, while Alberto Pinto pioneered the lavish, elegant looks you'll find inside a yacht or private jet.
Researching leaders in the field can help serve as inspiration for the look you want to emulate in your home, even if you don't have the budget to hire a top-tier firm. When you find and hire an interior designer, you can expect to pay between $1,900 and $11,000.
Remember that designers are different from decorators – designers draw strategic plans to renovate walls, flooring, windows and more. Decorators focus on furnishings and colors. They don't change permanent structures or layouts.
No Comments Yet