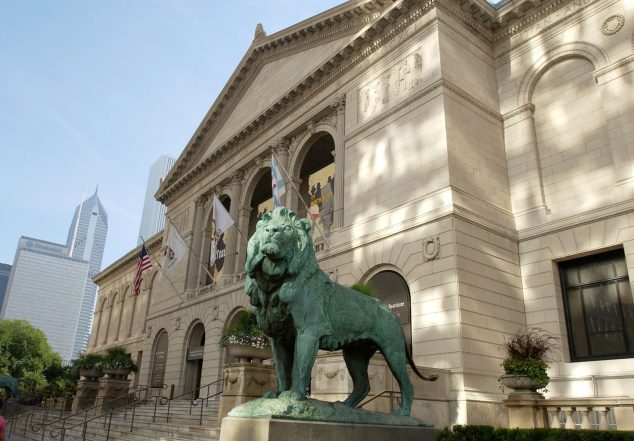 The Art Institute of Chicago is one of the oldest and most popular art museums in America. It is the second largest art museum in the country after the Metropolitan Museum of Art in New York City. The museum was founded in 1879 and receives over a million visitors annually. The collections house 5,500 years of art from all over the world and pieces by some of the most renowned artists in history. Below you can explore information on artists and works featured in the galleries of the Art Institute of Chicago. This local museum is located in the heart of Chicago and is home to works created by Vincent VanGogh, Edward Hopper, Mary Cassat, Georges Seurat, Pablo Picasso, and many others.
African Art and Indian Art of the Americas
African Art and the Benin Kingdom
AIC Featured American Indian Art
American Art
A Closer Look at Edward Hopper's Nighthawks
Grant Wood's American Gothic Painting
Mary Cassat's The Child's Bath
Asian Art
Asian Ritual Objects and Jewelry
Ghosts and Demons in Japanese Prints
Korean Painting: Art of the Joseon Dynasty
European Painting
A Study for A Sunday on La Grande Jatte
Modern and Contemporary Art
---
No Comments Yet
You can be the first to comment!