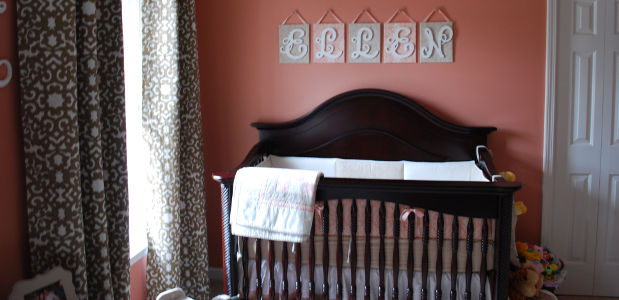 A baby crib is the first permanent bed your baby will sleep on. It's a very important piece of furniture, especially for new parents. Of course, new parents also don't have a ton of expendable resources. You might be able to get the baby's grandparents to purchase a new crib, but you may have a friend, neighbor, or family member who has one up for grabs. You may also have certain circumstances that require special considerations for your crib. Whatever your situation, here are some of your options for finding the baby crib that's best for you.
Baby Crib Repair
If your family has an ornate, antique baby crib, you might be interested in using this heirloom. Antique furniture tends to hold up extremely well over time, but this piece may still require some repair. Even if the crib is in good condition, you may want to have it inspected. Minor flaws can expose wood enough to create splinters. The last thing you want your new baby to do when he or she is first able to stand up is to lodge a splinter in his or her hand. Cribs that have suffered some damage or extensive wear may need a new bottom. You probably won't be concerned about maintaining the original condition of the crib with your baby using it. However, if you are concerned, it's probably best to store it and buy a new one. Along with structural and surface repair, you'll also want to make sure an antique baby crib meets modern safety standards.
Of course, a used crib that's only a few years old may also need repair. Be careful buying used, though. Unless you have a manufacturer's year and model and can verify the crib's history, you may want to steer clear. At the very least, double check with the manufacturer on any recalls before purchasing a used crib. That said, superficial damage can be repaired. A repair professional will be able to inspect your crib for its condition. In fact, be sure to ask the professional to do just that.
Custom Crib Builder
Cribs come in all kinds of woods, wood imitations, designs, and specs. You may find the style you want for your baby, but even with all the options out there, you may not. For example, twin baby cribs are in short supply, but can be built by a custom builder. You can design a crib with any kind of dimensions, any species of wood, or any specifications you desire – like double folding rails. Organic cribs that are free from chemical treatments that can influence your baby's development are also available. As long as it meets government-mandated safety guidelines, there's almost no crib you can't have built for you.
Ready to start your
Furniture Repair Needs

?Find Pros
Baby Room Remodel
You might like the idea of hiring a custom crib builder, but be wary of the added expense. True enough, custom building isn't cheap, and since it's far from a common service, there's a good chance you won't be able to find someone who specializes in cribs. Bundling services, though, as part of a home improvement package can make this option economically viable. If you need to hire a company for a baby room remodel, this company probably has a woodworker on staff. You may be able to get a substantial discount by adding a custom crib as part of your remodeling project. Even if you don't need a full remodel, you might need other woodworking done in your house. You might be able to hire a woodworker who can come in and install crown molding or decorative wood paneling and build you a baby crib at the same time.
No Comments Yet