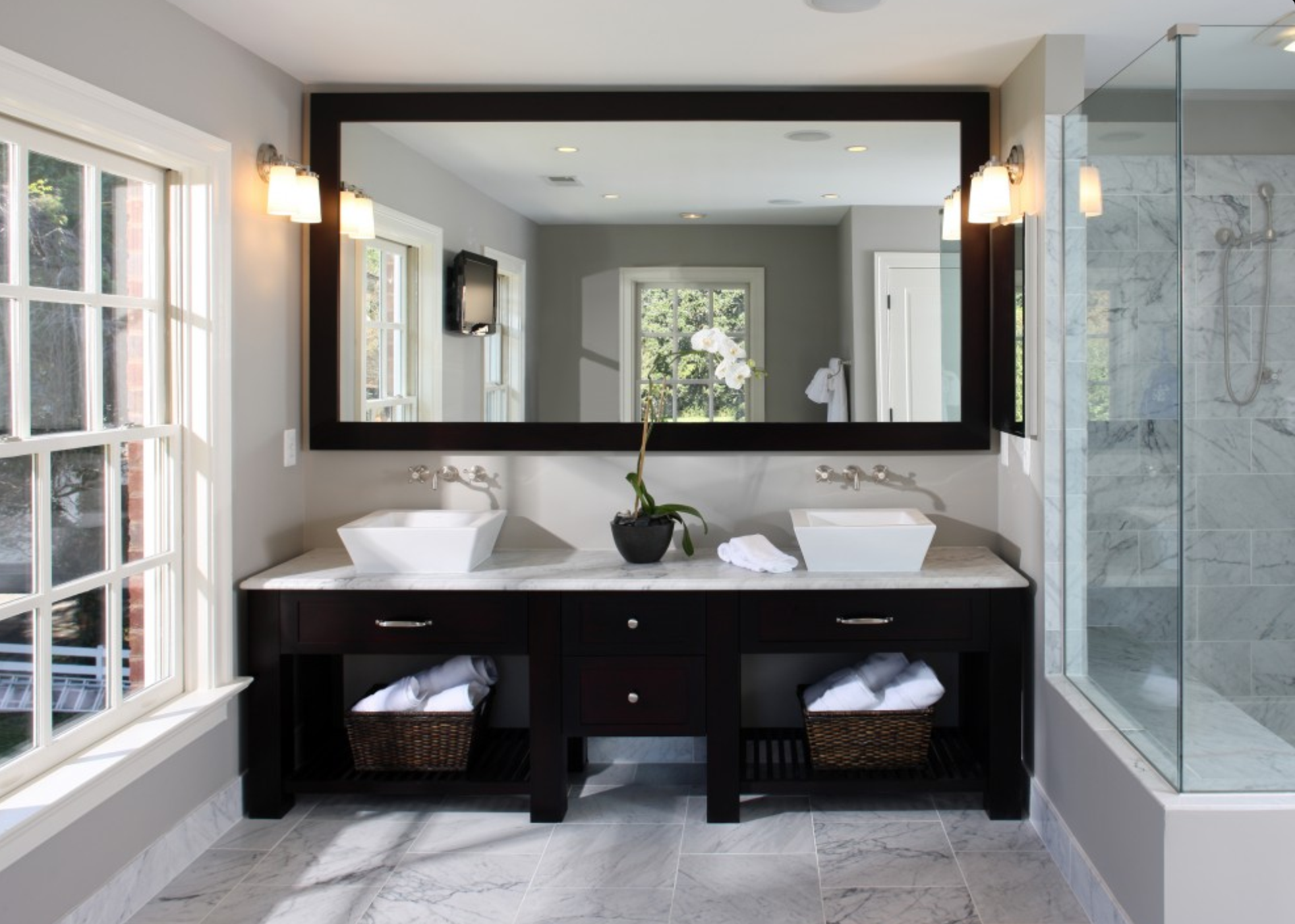 Remodeling your bathroom is one of the best investments you can make when it comes to home improvement. Furthermore, because it's one of the most popular projects for homeowners to undertake, an entire industry has risen up to cater to bathroom installation projects. Before you get your bathroom installation underway, here are a few ideas you might want to work into your plan.
Why Settle For Less? Upgrade Your Fixtures
If you're thinking about a bathroom remodel, why not shoot for the stars and upgrade your fixtures for starters? Replace that old tub with a larger, jetted model. Get rid of the tiny stool and put in a more comfortable, sleeker designed toilet. Get a custom showerhead for the shower and designer faucets for the sinks. The only two factors limiting your possibilities are space and budget. Besides that, the sky is the limit.
Save Money and Help the Environment
When you're shopping for new fixtures, keep an eye out for environmentally friendly products. Water saving shower heads and double flush toilets don't cost that much more than standard models, and the money you'll save over time means these products more than pay for themselves. Add to that the facts that their styling is at least as striking as less efficient models, and that they function just as well, and there really isn't a reason not to think green when you shop for your new bathroom installation.
Creature Comforts Don't End With New Fixtures
Besides fixtures, there are a number of other additions you can make as part of your remodel that will help to transform your current bathroom into one of your favorite rooms in the house. Heated towel racks ensure that every time you get out of the shower you'll have a cozy, warm towel at your fingertips. Electric heating strips can be installed beneath your new tile to keep it warm and toasty on cold days. And there are even mirror defogging units that can be installed onto the backs of your mirrors so they're clear and ready for you when you get out of the shower. Talk to a bathroom remodeler or a retailer of bathroom products to get a better idea of the full range of options available to you.
Ready to start your
bathroom remodel

?Find Pros
Make the Most of Your Space
Finally, as you begin your bathroom installation always think how you can best utilize the space you have. Install vanities with drawers and cabinets big enough to hold your toiletries, extra towels and other bathroom necessities. Doing so will go a long ways towards keeping your bathroom clean and uncluttered. Also, think about installing an extra cabinet over the toilet to hold toilet paper, cleaning supplies, and other odds and ends that take up valuable space elsewhere.
Talk to the Pro's
Maybe the most important thing to do before you start your project is to talk to the pros. A bathroom installation involves a wider variety of projects than any other room in the home. Plumbers, electricians, tile installers, cabinetry installers and painters will all have something to offer you, both in the form of services and by offering you helpful suggestions along the way that can save you on overall costs. There are even professionals out there who specialize in bathroom design and installation that are excellent resources from the planning stages on. Talk to the appropriate professionals about what you need to do to get your bathroom installation underway.
No Comments Yet