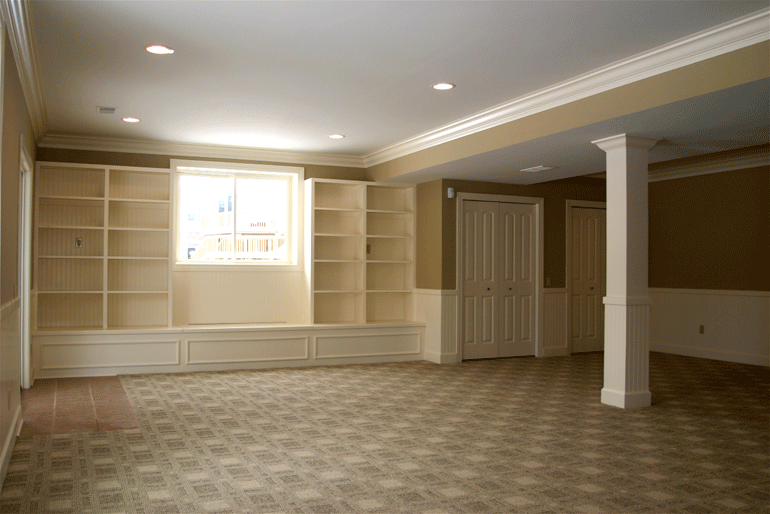 By definition, an egress window is any window that provides a safe escape route from your home in case of fire, as well as an access point for emergency personnel. That being said, they're an important (and required) feature throughout your home. And if you're adding an egress window in your basement, you'll reap the added benefits of bringing natural light and ventilation into your basement area, and increasing your home's overall square footage and value. In this segment of Pros, Costs, & Cons, we'll be taking a look at egress windows to determine the benefits, drawbacks, and costs of these important safety additions.
Egress Windows: The Pros
There isn't much not to like when it comes to adding an egress window. They increase the value of your home, and create a safer environment for everyone that lives under your roof. And since size requirements mean larger windows overall, they bring in more natural lighting, and provide more ventilation throughout. Here's a list of reasons that egress windows should top your to-do list this summer.
Safety — According to the U.S. Fire Administration, "4,000 Americans die each year in fires, and over 20,000 are injured," many of which could be avoided with proper escape plans and routes. An egress window in each bedroom, as well as in other "habituated" areas (basements included), drastically increases your chances of safe escape in the event of a major house fire, and provides entry points into your home for emergency personnel.
Added Value — Adding egress windows in your basement is especially important when it comes to increasing the value of your home, since it's the key to bringing basement bedrooms and living areas up to code and including them in calculations of overall square footage. According to Popular Mechanics magazine, "with an extra legal bedroom [in the basement], you could recover 10 to 20 times your window installation cost when you eventually sell your home."
Added Comfort — An egress window in a basement dramatically brightens an otherwise dark, dingy room," which isn't surprising considering the fact that most building codes require egress windows to provide "a clear opening of at least 5.7 square feet." A window of that size is big enough to provide a wealth of natural ventilation to the stuffiest basement, as well.
Design — You don't have to line basement egress window wells with ugly corrugated tin. If budget isn't an issue, you can build with materials like wood, stone, or brick. Or you can purchase composite window well liners that mimic natural materials, making for basement egress windows that are practical, cost-effective, attractive, and easy to install. You can even "landscape" with small planting beds to add a little color and life to this traditionally drab space.
Egress Windows: The Cons
Minus budgetary concerns, there really isn't a reason not to install egress windows. Even then, the payoff from an investment/return standpoint is so substantial that most budget-based arguments fall apart pretty quickly. About the only "downside" we see is the need to install egress windows with local building codes in mind, and to make sure the installation is done right (especially in basement egress windows, where moisture can be an issue).
The Cons:
Know Local Building Codes — Most building codes require a 5.7 square foot opening, and a window that is no more than 44″ off the floor. But keep in mind that codes vary from place to place, so be sure that you and your contractor know what the specific requirements are for your municipality. If the building inspector finds that your egress window comes up short in any way, it's back to the drawing board.
Moisture and Basement Egress Windows — Moisture problems can be problem in basement window applications, especially if your basement has a history of moisture-related issues. To avoid them, make sure your window well is dug to the proper depth below the window, and take other preventative measures, such as installing basement drainage systems and making sure your gutter system drains run off away from your home.
Inconvenience — Installing a basement egress window is a major project anyway you cut it. Be prepared to put up with the inconveniences that are unavoidable with a project of this scale.
Egress Windows: Costs
Costs of these installations can vary depending on a number of factors, including your choice of windows, the number of windows you install, and your window well design. Above-grade egress windows shouldn't cost more than any other window installation, in the $500 to $1,000 range for energy-efficient, multiple-paned windows. For basement egress windows, however, you should expect to pay more. The installation of a single, no-frills basement egress window usually runs in the $2,000 to $3,000 range, while more elaborate window well designs and top-of-the-line windows can raise the price to as much as double those figures. It's not cheap, but considering the peace of mind an egress window provides, it's safe to say that installing one of these windows is money well-spent for any homeowner.
No Comments Yet