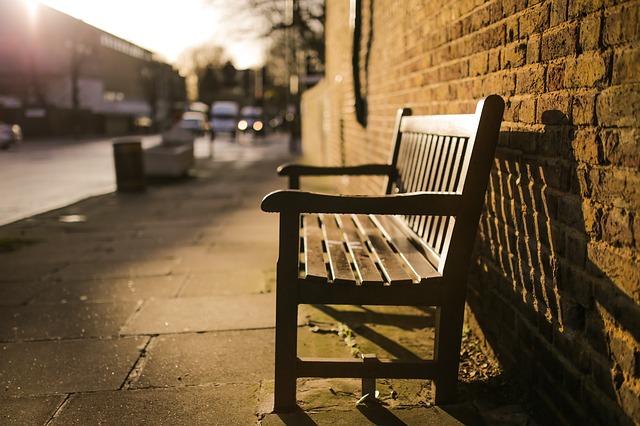 According to the National Safety Council, the mortality rate of falls in people aged 65 and older has increased by almost 40 percent over the last decade. It should come as no surprise that snow and ice are often contributing factors in fall-related injuries, but the best winter cities for pedestrians involve a lot more than mortality rates. The ability to leave your home and go for a leisurely stroll or a walk to the local grocery store two days after a snowstorm is critical to quality of life in winter cities.
HomeAdvisor—an online resource connecting homeowners with local contractors—combined sidewalk clearance laws, population demographics, and city walking programs with its own carefully collected statistics for residential snow removal services and determined the best cities for pedestrians this winter. To be fair, only cities with significant winter weather were considered.
Best Cities for Sidewalks and Winter Safety
5. Hartford, CT—Snow Removal Score (29.4)*
With a high demand of snow removal services, reasonable city ordinances concerning snow removal, and Capitol Region Council of Governments (CRCOG) spearheading efforts to keep the city's sidewalks clear and passable, its 49 annual inches of snowfall per year can be easily avoided by the city's pedestrians.
4. Minneapolis, MN—(24.3)
On average, major metropolitan areas like the Twin Cities have snow removal numbers skewed lower due to urban populations with few sidewalk maintenance responsibilities.
Still, Minneapolis is unquestionably a young, healthy, pedestrian-oriented city on this list. Plus, despite the relatively high demand for professional snow removal, Twin City residents can often find a friendly neighbor for smaller sidewalks.
3. Boulder, CO—(33.1)
With some of the highest snow removal requests (adjusted for population) and one of the lowest percentages of elderly populations, Boulder is known as a great walking city year round. One of the highest ranked commuter walking cities, with about 6 percent of the population walking to work, not even the 82″ of annual snowfall can bury resident sidewalks.
2. Boston, MA—(30.1)
No major U.S. city generates the level of professional snow removal demand as Boston, but the pedestrian program, WalkBoston. To combat the city's 42″ of annual snowfall, the organization developed seven recommendations that spread snow clearance responsibilities to municipal and state agencies, individual property owners/managers, and advocacy organizations such as WalkBoston itself.
1. Madison, WI—(45.9)
This city has the trifecta of city ordinances, resident behavior, and demographics. With some of the strongest sidewalk maintenance laws, the highest levels of snow removal services, and a relatively small elderly population (9.2 percent), the 42″ average annual snowfall doesn't stand a chance to dismay pedestrians.
*These scores represent annual snow removal requests per 100,000 people.
Worst City for Sidewalks and Winter Safety: Philadelphia, PA—(4.3)
This snow removal score may look disturbingly low, but Philadelphia averages only 21 inches of snow per year. Unfortunately, when it does snow, more residents are apt to find themselves unprepared. Of the top ten largest U.S. cities, only Philadelphia has a greater percentage (14.1 percent) of elderly population than the national average. Worse yet, the city is known for having poorly maintained sidewalks that increase the treachery during the winter.
Dirty, Little Secret: Cities, Sidewalks, and Lawsuits
Nearly without exception, every city has an ordinance declaring snow removal from sidewalks the responsibility of the property owner, tenant, or both. Yet, many cities do almost nothing to enforce this ordinance, even when fines are described in the city by-laws. Attempting to police residents into clearing their sidewalk is an expensive endeavor, but most cities have an ulterior motive for these laws. To varying degrees of success, these laws help indemnify the city against lawsuits from plaintiffs who slip and fall on snowy or icy sidewalks.
No Comments Yet