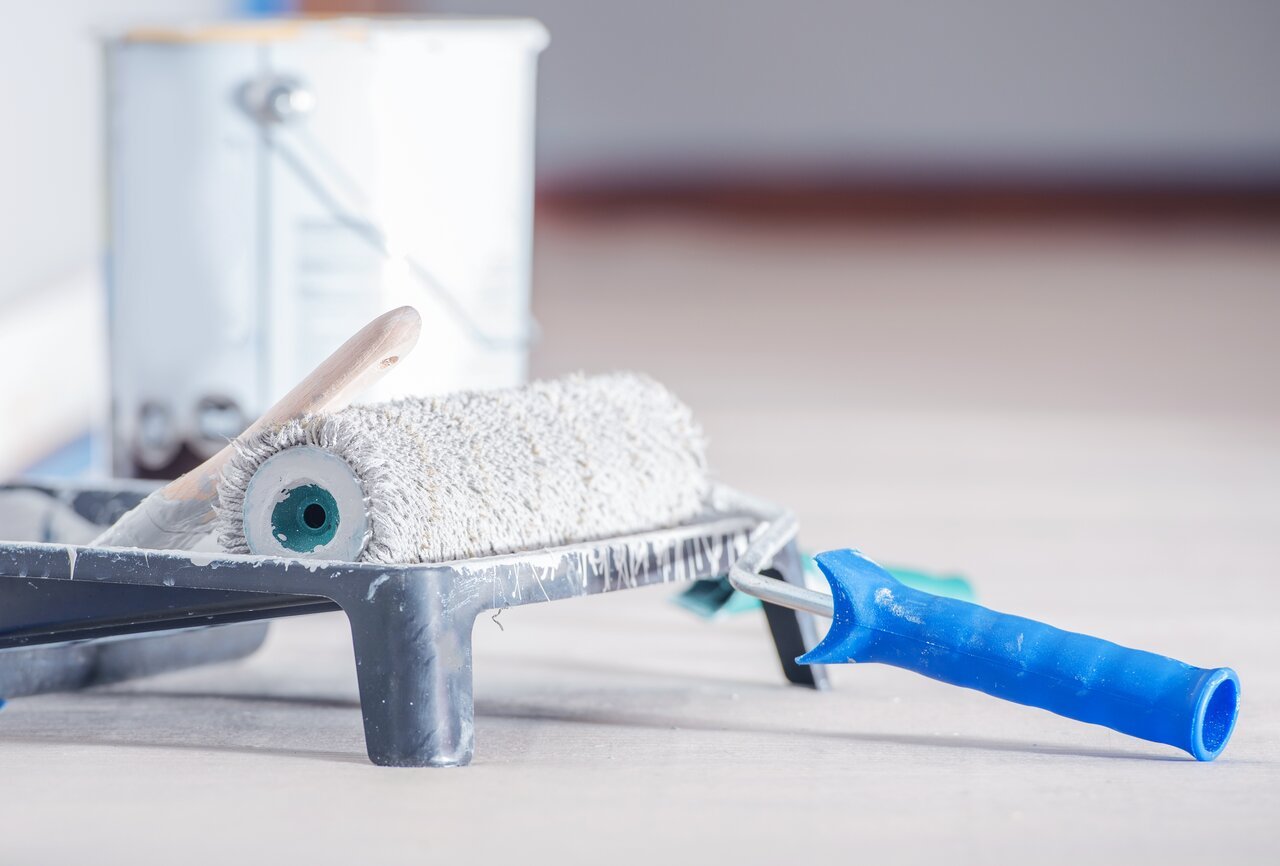 A fresh coat of paint can do wonders for any room. Whether you're revamping walls, cabinets, ceilings or floors, paint is a home improvement project that stands out without breaking the bank. Our guide features the best paint rollers for a variety of surfaces, to help you ensure the smooth finish you're looking for.
On This Page:
Best Paint Roller
The paint roller is an essential tool for a good and well-done paint job. It allows you to get the job done in less time than the brushes alone. Also, rollers release the paint evenly leaving you with a smooth finish. The key to a professional-looking paint job is to use the right roller for each surface.
These are the main characteristics to look for in a paint roller:
Size
When choosing a paint roller, start by finding the right size of your job according to our expert recommendations. Most likely, you'll need two or more different sizes. This is why most vendors offer combos with two or more paint roller sizes. This allows you to paint large and small areas, as well as those hard to reach corners.
Ball Bearing Mechanism
The best type of paint rollers for textured walls are those with a ball bearing system. This mechanism provides an easier rolling movement to help you finish large areas in less time. Professional contractors use these rollers to save precious time and effort.
Best Paint Roller for Walls
In most cases, walls are made from drywall. They have a flat and smooth surface that is relatively easy to cover.
As a rule of thumb, the best option is to go with a 9-inch roller with a 3/8-inch synthetic cover. This thickness is ideal to hold enough paint and release it evenly throughout your walls.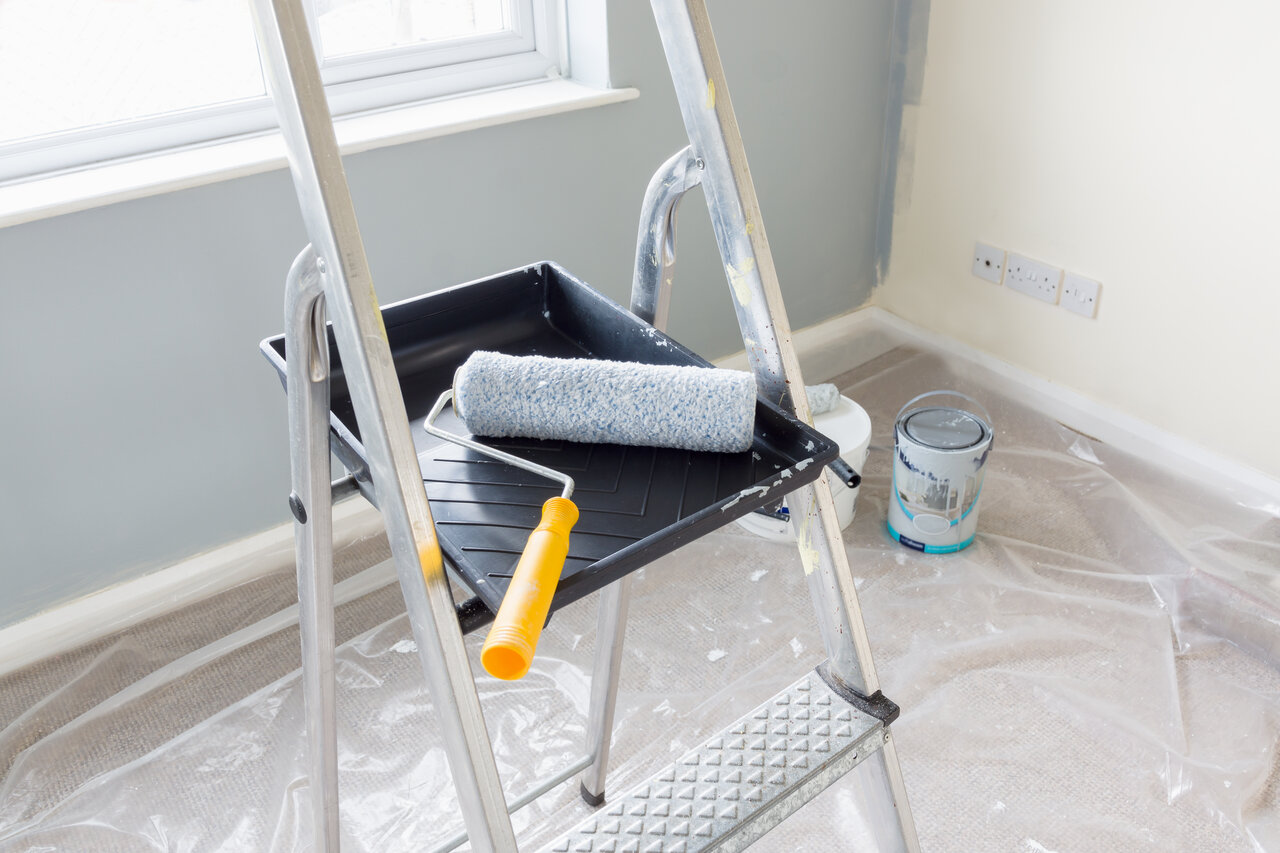 Best Roller Painting Cabinets
You will need the mini rollers or so-called sausage rollers to paint small areas from the cabinetry. The 6-inch long with 1-inch diameter is a good option for the hard to reach spaces on built-in cabinets, and interiors. This works better than the 4-inch with 1 1/2-inch diameter, since can reach those slender parts of high cabinets.
Best Roller for Painting Doors
The best roller for painting interior doors is the 7-inch roller. This size allows you to better spread paint along a medium size area. It also avoids the leaking of excess paint that accumulates with larger rollers.
Best Paint Roller for Smooth Finish
Finishing is a detail-oriented task. As such, it's better to use a small to medium-size roller for these type of jobs. 4-inch and mini rollers do this job better than others.
The nap is important here, if the surface to cover is rough try a 3/8-inch cover. If the surface is flat and smooth, you can use the 1/8-inch nap.
Best Paint Roller Cover
The roller cover is the key piece on painting. It holds the paint and releases it evenly. Choosing the right one depends on the kind of paint you are using and the surface where you are going to apply it. There are two aspect to consider before choosing the best cover.
Material
Rollers are available in a variety of materials. These are the best materials for different types of applications:
| Material | Application |
| --- | --- |
| Natural fibers | Oil-based paint |
| Synthetic materials | Water based paints |
| Foam | High gloss latex or oil paint |
Nap
The ideal nap of your roller varies depending on the surface you'll cover. As a rule of thumb, the rougher the paint surface the thicker the nap you should use:
| Thick nap | Surface |
| --- | --- |
| 1/8 – 1/4 inch | Smooth, flat |
| 3/8 – 1/2 inch | Drywall |
| 3/4 inch | Stucco, popcorn ceiling |
FAQs
How do I clean the paint roller?
With detergent is the most common way to clean your roller frame. Rinse thoroughly and let it dry before save it away.
Can I use the roller cover more than once?
Reusing your roller cover depends on the quality of the roller cover. If you purchased an expensive roller cover, you should be able to get several uses out of it. To deliver a quality paint application every time, wash and clean your roller cover thoroughly before the next use.
Do you need to prepare walls for painting?
If you're repainting a surface or using high-gloss paint, prepping for your paint job is essential to ensure a smooth finish. Even out your surface with sandpaper or a sanding block. Then, wipe away the dust with a damp cloth and let it dry completely. This will get your surfaces paint ready and helps them look great once they have a fresh coat.
No Comments Yet