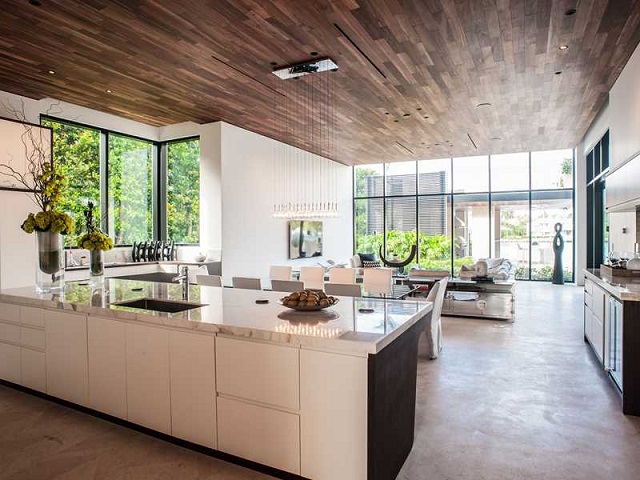 This year, there were enough inspiring decor and remodel trends to make you want a complete home makeover. However, not all of those trends are made to last. Before you plan a renovation or buy a piece of fashionable hardware, look into the future. Will that color make you happy a few years from now? Or will it become a relic of regrettable trends?
These ten 2017 home trends are practically timeless and worth the hype.
#1 The "Entertainment Center"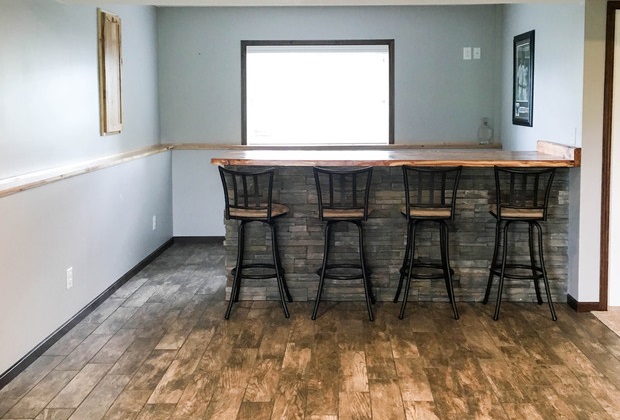 In-home bars aren't a new concept, but they are tremendously popular with millennials. Craft cocktails are booming. When you're entertaining guests, you can make a big impression by stocking extras like bitters and fresh herbs. Buy a bar cart that can be moved around as-needed, or build a permanent drink station into a wall.
#2 The Natural Look
Decorating with wood is almost always in fashion. Every year brings a new design innovation to explore. Right now, faux wood is in the spotlight, and it will likely stay for decades. Why? It's an affordable low-maintenance alternative to the real thing and can be more eco-friendly. You can find faux wood in everything from tiles to beams.
#3 Local-Minded Design
The past decade has brought a resurgence of interest in local business and culture. As a result, more local artisans and craftsmen have been able to thrive and create to make a profit. Right now, there are designers and carpenters in your area making unique furniture and decor that will set your home apart. Find the piece that is meant to live in your home. Or, commission one as a gift or focal piece.
#4 Beyond-Bold Accent Walls
Accent walls are consistently on-trend and designers are finding new ways to make them more innovative. Classically, accent walls are one, bold color. This year, consider using an elegant and striking wallpaper design instead. The pattern you choose can create an ambiance–from old-world royalty to playfully modern. Other options include painting it with color blocks, stripes or stencils.
#5 Reuse and Recycle
Sustainable design is a growing interest as homeowners become more environmentally conscious. There are lots of sophisticated ways to incorporate recycled materials. You can panel a wall or install floors using reclaimed wood, for example. You can also buy vintage furniture and repurpose it.
#6 Tasteful Mixes
Mixing textures and patterns is becoming something of an interior design art. Be warned, not all patterns work well together, but the right combination can make a huge impression. Try mixing sleek metallics with plush, soft-colored knits. Complement your boldly patterned couch with equally bold accent pillows. If you want this type of design but worry that your materials are clashing, consult an interior designer.
#7 Modern Farmhouse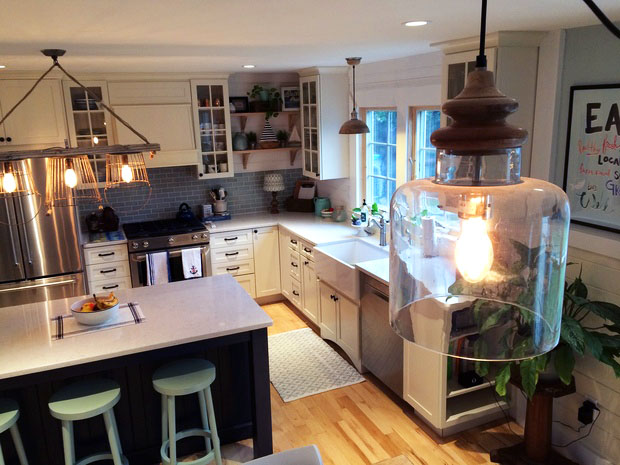 The farm look has evolved over time. If you want yours to last, keep it simple and functional. Think barn doors and antique-style farm sinks, rather than rooster wallpaper.
#8 Conversions of Convenience
In keeping with the work-from-home trend, homeowners want nooks where they can either get things done or relax. Everything from garages and attics to closets are being turned into home offices and comfortable escapes. If you're interested in creating more livable space and adding to the resale value of your home, consider renovations like converting an attic or finishing your basement.
#9 The Interior Jungle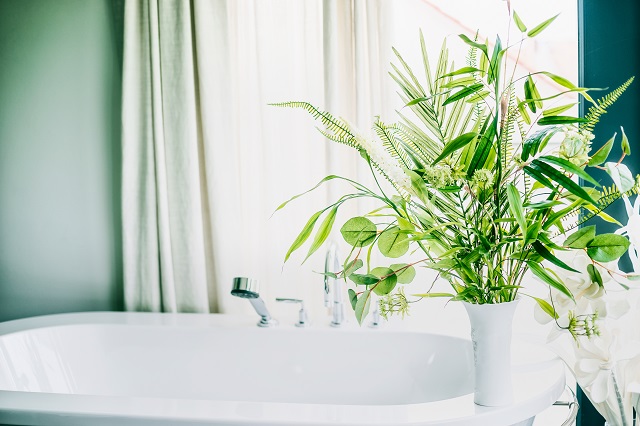 Green was the 2017 color of the year and what better way to incorporate it than with plants? Indoor vines were on the Pinterest 100 list for 2017. While tropical leaves on Millennial Pink backgrounds may taper out of fashion, planting an indoor herb garden will bring a fresh smell and color to your kitchen. Or, bring large plants into a well-lit bathroom or office to bring the calm element of nature inside.
#10 Storage of Opportunity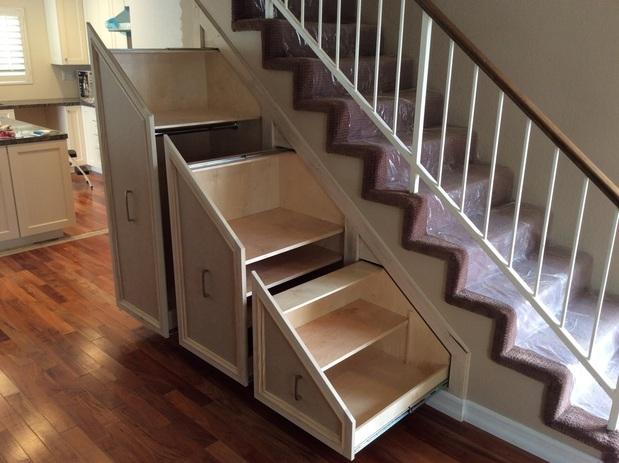 Small-home living has come into the spotlight. As a result, people are coming up with inventive ideas for storing their stuff. Storage is always a good investment–whether you're adding closet space or building a bench to store winter gear. Buyers will be put off if there isn't enough of it, and it may add to your home's resale value. Start with built-in shelves or drawers under your stairs and install extra cabinets in your laundry room.
These decorating and remodeling trends are certain to age well. Interested in what other home decor and designs have stood the test of time and which ones haven't? Learn more about decorating trends throughout history.
No Comments Yet