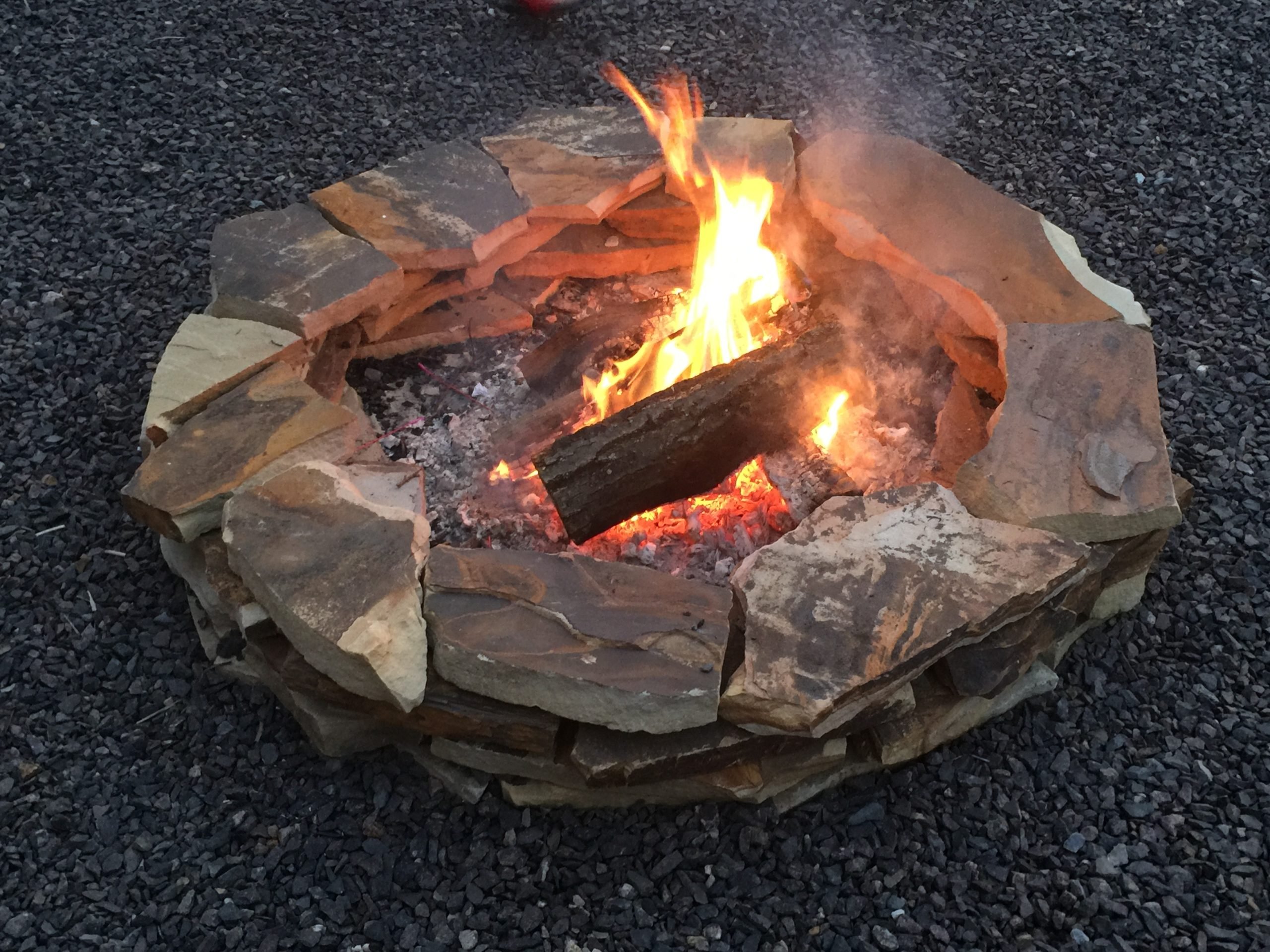 When choosing the best type of firewood, it is important to know that some woods burn best for certain kinds of fires. Understanding the characteristics of hardwood versus softwood, seasoned versus unseasoned and the heat value of each species can help you burn better, safer fires. Keep your chimney in good shape and make your campfire s'mores that much more delicious.
On This Page:
Best Firewood
There are two ways in which firewood is sold: seasoned or unseasoned. Each of these types of wood has different characteristics, which help you decide which is best for your purposes.
Seasoned
Unseasoned

Endures weather
Low amounts of residue
Fewer chimney blockages
Best wood for fireplace

Freshly cut
Greater residue
Easier to come by
Best wood for fire pit
Find a fireplace contractor near you to install a charming chimney that will add warmth to your home.
Find a Local Fireplace Installer
Best Wood for Burning
There are two main categories for firewood: hardwood and softwood. Here are the important differences to help you build a better fire:
Hardwood
Softwood

Denser wood
Burns longer
Produces more heat
More expensive
Best wood for indoor fireplace

Lighter and lower density
Ignite faster
Produce more smoke
Less expensive
Best wood for bonfires
Have you been burning softwood in your fireplace? You may need to sweep and inspect your chimney more frequently to remove excess smoke buildup. If you need a chimney inspection, you can find local inspection services to ensure the safety of your family and your home.
Hottest Burning Wood
Denser hardwoods are seasoned to burn better and produce more heat than others. This makes them the best choice for indoor fireplaces. Meanwhile, lighter softwoods produce lower heat and more smoke, which makes them more suitable for outdoor fires.
Understanding heat value can help you choose the best quality firewood for your needs:
| High Heat Value | Medium Heat Value | Low Heat Value |
| --- | --- | --- |
| Apple | White Birch | White Pine |
| White Ash | Black Cherry | Aspen |
Apple
This is the best smelling firewood. It is slow-burning and perfect for an open fire in your fireplace or outdoor cooking.
White Ash
Keep a steady burning fire for longer periods of time with white ash wood. It is ideal for fireplaces or wood stoves and works best when seasoned.
White Birch
This softwood ignites faster but burns quickly. Not ideal for home heating, as it requires constant attention and regular feeding.
Black Cherry
This type of wood is convenient because it doesn't require seasoning. It burns slowly and is also one of the best smelling firewood.
White Pine
Though it releases a good amount of residue, pine is a great fire starter. It is ideal for outdoor fireplaces or fire pits and smells great, too.
Aspen
If you need mild heat with long burn time, Aspen is an excellent solution for you. It works particularly well in wood stoves.
Want the cozy smell of burning applewood in your own fireplace? Check out the cost of a woodstove.
FAQS
How do you know if wood is seasoned?
Seasoned wood is characterized by dark colors and cracks at the end of the logs. It is lighter in weight than wet wood and makes a hollow sound that lets you know it is dry.
What is some firewood to avoid?
It is best to avoid these types of firewood:
painted or varnished wood
pressure-treated lumber
driftwood
engineered sheet goods
compressed paper products
Salvaged firewood and wood scraps are usually safe to heat your home or cook with wood.
What are the types of woods to avoid if you suffer from allergies?
Aromatic woods can cause allergic reactions. It is best to avoid them if you suffer from allergies.
Consult With a Fireplace Installation Pro
No Comments Yet