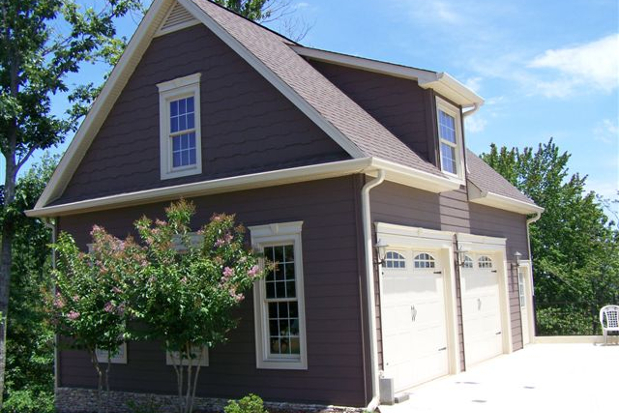 A good garage adds a lot of desirables to a property. It's a place to store cars out of the weather and, in turn, increase their longevity. It's an excellent storage space for tools, recreational equipment, lawn care supplies, and all those boxes piled up in the guest room. And finally, it can also double as a workshop, auto shop, or even a home office if need be. If you've been dreaming of all the above and more, talk to a builder about getting your garage built.
Find a Builder Who Knows Garages!
When hiring any contractor, the most important thing to take into account is experience. Many general contractors perform garage construction, and most do a pretty decent job of it. But why not choose an expert in the field? There are companies out there who specialize in the art of garages. A garage builder is someone who knows the ins, outs, benefits, and pitfalls of designing and putting up garages of all shapes and sizes. You'll know you're getting a quality product and you'll also get the inside scoop on all the latest luxuries as well. This is an area where extra costs can be well worth it.
How Big Should It Be?
Only you know the answer to this question, since it all depends what you plan to use your new garage for. If you just want a place to stash the car when the weatherman is predicting a snow storm, then a small one-car garage ought to be plenty. If you're like most homeowners, however, you'll want some extra storage and workspace as well, meaning, at the very least, that an oversized single-car garage is in order. If you plan on setting up your new woodworking shop, or need a place to store the boat and the snowmobiles, you're going to want a double or triple car garage to do the trick. Basically, be honest with yourself about what you hope to get out of the space, then sit down with your garage builder to figure how much is right for you.
Attached or Not?
Another decision you'll have to make is whether you want an attached or a detached model. Again, consider what your primary use is going to be, talk to your builder, and figure out what's going to be best for you. With attached models you'll never have to make a cold trip out to the car on winter mornings, and anything you've got stored is just a room away when you need it. If you plan to use your garage as a wood or auto shop, however, detached might be a better choice so you don't wake up the kids during naptime when you fire up the table saw or the air compressor. And, of course, you need to consider your property as well. Depending on the layout of your land and available building space, your decision might be made for you.
Have A Little Fun
One of the greatest travesties in garage construction is the tendency to think of the garage as a simple, bare bones project. If you're going through all the trouble of building anyway, why not go the extra mile while you're at it? Have your builder install workbenches and cabinets, think about putting in a car lift if you like to tinker with automobiles, and install a furnace or heater so you can enjoy your new garage year round. The easiest time to put all this stuff in is during the construction itself, and you'll thank yourself later for taking the leap.
Whatever your needs, talk to a garage builder about making your dream a reality.
No Comments Yet