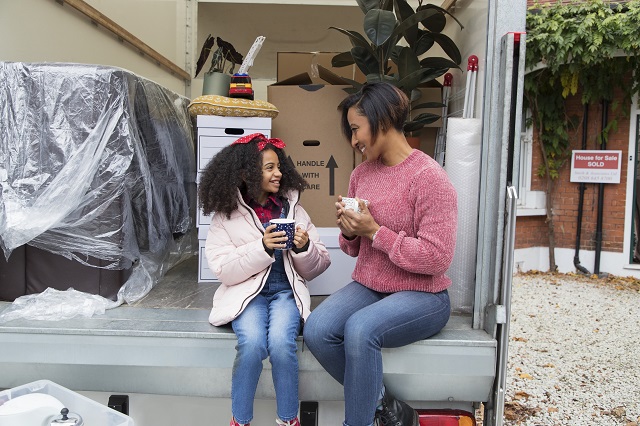 Many single parents are the sole providers for their children. They find a way to pay for every meal, school field trip, and beloved toy for their little ones, and while they're glad to do it, it's not easy. In fact, for many single parents, the expenses of everyday life push the dream of owning a home permanently beyond their reach.
Many solo parents may be surprised to learn there is a significant number of supportive financial resources that can help them find a home of their own. While these agencies won't hand over property as a gift, each of them acts as a partner to help you and your family put down roots in your very own space.
Supportive Homebuying Resources for Single Parents
There aren't many nationwide home-purchase programs set up just for single parents. However, there are plenty of resources that are particularly valuable to single parents, even those with tight budgets or who need home modifications to support a family member with a disability.
Please note that these resources are in alphabetical order.
Fannie Mae and Freddie Mac home loans are great for buyers with a solid credit score (usually 620 or higher) but limited cash to use for a down payment. Fannie Mae also has flexibility in its DTI requirements, with some loans allowing for as high as 50 percent.
Fannie Mae's HomePath ReadyBuyer Program is specifically for those buying their first home, and only foreclosed properties are eligible. Qualified purchasers can even have as much as 3 percent of the closing costs covered. All borrowers are required to take an online course on homebuying.
Federal Housing Administration (FHA) loans are one of the most affordable loan types, and you only need a modest credit history to qualify. If your credit score is between 500 and 579, you'll pay 10 percent down, but people with scores of 580 or higher only need to make a down payment of 3.5 percent. They also allow for higher debt-to-income (DTI) ratios, which is a boon to single parents paying all the bills on their own.
The Department of Housing and Urban Development (HUD) offers homebuying programs at the local level. You can learn about the assistance you may qualify for by selecting your state on this page. You should also check your local government's website to learn about public assistance in your area.
If you're a law enforcement officer, K-12 teacher, firefighter, or an emergency medical technician (EMT), HUD's Good Neighbor Next Door program is an affordable way to reach your goal of homeownership. It offers homes situated in revitalization areas for only half of the appraised value to people who work in these fields. Applicants are also still able to take advantage of other aid they qualify for, which could mean huge savings on the purchase of a home.
Habitat for Humanity not only builds homes for qualified applicants, they also counsel families on every step of the homeownership journey, from budgeting for mortgage payments to identifying maintenance issues. You'll need to demonstrate to the organization your need for a home, your ability to keep up with loan payments, and your willingness to help others who need support from Habitat for Humanity.
Use an Individual Development Account (IDA) if they're available in your state. IDAs are community-based programs that match the savings of individuals who meet certain criteria (in particular, those who earn little or modest income). Depending on what's available to you, you may qualify for a dollar-for-dollar match. Keep in mind there isn't a single source that provides IDAs. Depending on the organization you partner with, you may need to meet a minimum savings amount, and you may be limited in where you're able to buy a home. This tool will show you which IDAs are available in your state.
Use a Mortgage Credit Certificate (MCC). These tax credits, which cap at $2,000 annually, lessen income tax liability for first-time homebuyers by 30 percent of the mortgage interest paid on a new home. It essentially allows borrowers to take out a larger line of credit for the purchase of a home.
The National Homebuyers Fund offers grants to help buyers cover their down payments and closing costs. Grantees can receive up to 5 percent of the home's appraised value in order to pay the fees that sometimes put homeownership out of reach for those who don't have a lot of cash to put down. It's structured as either a grant or an interest-free loan that is forgiven after three years, so there is no need to repay it.
Your state's Public Housing Agency (PHA) may have a program that will help you secure funding to buy or modify your home. You can use this search tool from HUD to find your local PHA.
USDA loans were created with rural home buyers in mind, but they're widely available throughout the country. They require a credit score of at least 640, but the down payment fee is waived for many buyers, so you can borrow the entire amount of the purchase price without spending anything out of pocket to buy. It also has lower mortgage insurance rates than many other loans.
Active military members and veterans should contact the Veterans Administration (VA) about the department's home loan offerings. These mortgages waive down payments and private mortgage interest (PMI) requirements, and their interest rates are lower than on conventional mortgages.
Veteran and active service members of qualifying Native American tribes can fund their home purchase through the VA's Native American Direct Loan (NADL). Homebuyers can use them to purchase an existing home or build a new one on Federal Trust Land.
After You've Purchased Your Home
Once you've found a home to call your own, you and your family will undoubtedly be excited to begin your exciting new chapter. Unfortunately, whether you're moving across town or to the other side of the country, relocating is stressful. In order to have an easy move — or at least one that doesn't completely stress you out! — it's good to go in with a plan.
If you're moving to a new area, at least three weeks before your move, research the schools your children will attend. If you can, take them on a tour, and introduce them to their teachers. This will help them know what to expect and may even get them excited about your new adventure if they aren't already.
About two weeks out, start the process of packing. This is also a good time to recruit some professional help. For example, hire a one-time cleaning service if your current abode needs a refresh after your place is mostly packed to take this necessary task off your to-do list.
You should also consider bringing in a team to do the heavy lifting. Working with local movers or a long-distance moving company is a great way to maintain your sanity during what is sure to be a chaotic time. When you work with moving professionals, moving locally costs an average of $575 to $1,600, and moving across the country costs between $2,000 and $5,700.  However, you can save some of your budget by doing the packing on your own and getting rid of large items you no longer want so they don't factor into your shipping weight. No matter how much you end up paying, hiring pros to ease the process of moving is money well spent.
Regardless of your budget or family size, buying a home is rarely easy, but single parents have an especially high mountain to climb. The good news is that no matter what stands in your way — be it your overall budget, available cash, or desired location — there are many organizations available to help you make your homeowner dreams a reality.
No Comments Yet