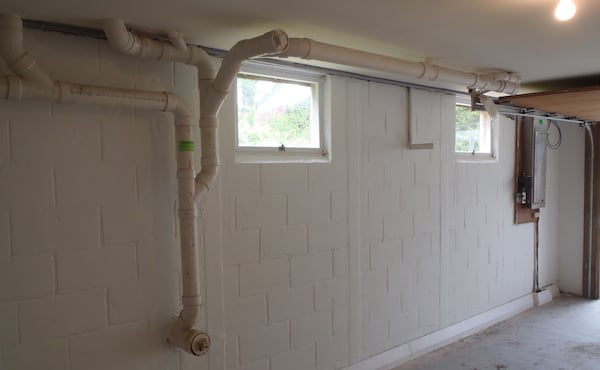 Carbon monoxide poisoning is responsible for hundreds of deaths each year and thousands of hospital emergency room visits. It happens when an overabundance of carbon monoxide is produced by fuel burning appliances, fixtures, or vehicles in your home, after which dangerous levels of this odorless and invisible gas builds up. Hot water heaters, fire places, furnaces and gas fueled ranges are just a few of the usual suspects when it comes to this easily preventable tragedy.
Signs of Carbon Monoxide Poisoning
You probably already know that carbon monoxide is invisible and odorless. In fact, it is virtually impossible to detect on your own aside from experiencing the physical symptoms that are a precursor to carbon monoxide poisoning. These symptoms include headache, fatigue, shortness of breath, nausea, and dizziness. If you or anyone in your home experiences these symptoms, get out of your home immediately and call your local fire department to check and see if you have a problem that needs to be addressed. That these symptoms are usually the only signs of carbon monoxide in your home is a pretty clear mandate that you need to install a carbon monoxide detector. You may not think your home is at risk, but if you any, any gas appliances, these carbon monoxide detectors are a must. Even paint supplies, charcoal grills, cigarette smoke, and kerosene- and propane-fueled appliances can be sources of carbon monoxide.
Prevention is the Best Medicine: Install Carbon Monoxide Detectors
The scariest aspect of carbon monoxide poisoning is the fact that most homeowners never get the chance to attribute physical symptoms to carbon monoxide buildup. They lose consciousness and without immediate medical attention may never wake up. While you cannot detect the presence of carbon monoxide buildup in your home, carbon monoxide detectors can. These simple units, which resemble smoke detectors in appearance and function, can be lifesavers when installed properly throughout your residence.
Carbon Monoxide Detector Installation Guidelines
Carbon monoxide detectors are an easy, inexpensive, and very effective defense. If you don't have them already, talk to an electrician in your area about getting them installed in your home to keep you and your family as safe as possible. When installing carbon monoxide detectors there are a few basic rules to follow. First of all, install them on the ceiling or on a wall at least 5 feet above the floor. Since carbon monoxide is often produced by open flames, it tends to rise with the heat. Detectors installed higher up in rooms and hallways will give you earlier warning than those lower down. Also, be sure to install carbon monoxide detectors near all of the sleeping areas in your home. Often carbon monoxide poisoning happens at night, when the victims aren't awake to recognize the onset of physical symptoms. A properly placed carbon monoxide detector will wake you up in time to vacate your home if it senses dangerous levels of the gas.
Carbon Monoxide Remediation and Repairs
If you have a problem with carbon monoxide in your home, you've got to identify the source before you move back in. Calling in an appliance repairman to inspect your furnace, hot water heater and range and make sure they are running efficiently is a good first step. Other than that, think about things you may have done to cause the buildup. Did you burn coal or charcoal indoors? Did you leave your car running in an attached garage? Is your fireplace (wood or natural gas) venting properly? Any of these can cause deadly concentrations of carbon monoxide to materialize as well.
No Comments Yet