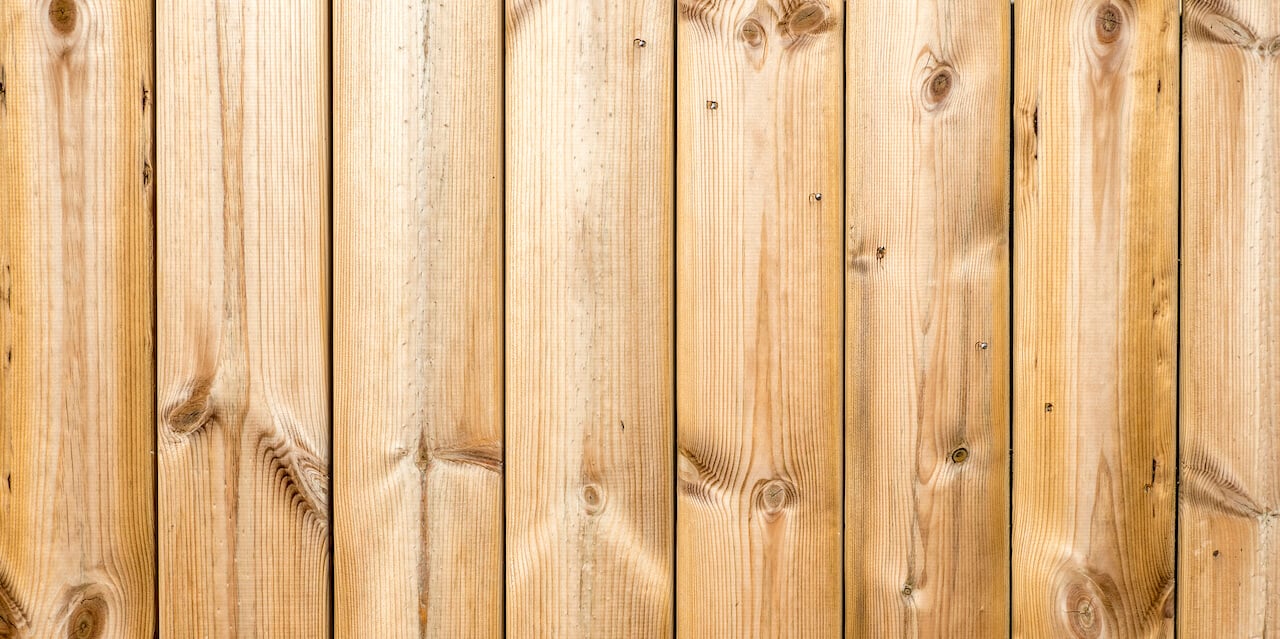 Left/Bottom: bruceman/E+ via Getty Images
Right/Top: Jose A. Bernat Bacete/Moment via Getty Images
Reviewed by Andy Kilborn, Expert Home Building and Remodeling Contributor.Written by HomeAdvisor.
If you're deciding between cedar and pressure-treated wood, both have their strengths. Cedar is a more durable and attractive choice but can get pricey for those on a budget. Pressure-treated lumber is more affordable, although it demands more maintenance and won't last as long.
On This Page:
What's the Difference Between Cedar and Pressure-Treated Lumber?
"Both cedar and pressure-treated lumber can be a good choice for your project," says Andy Kilborn, Angi Expert Review Board member and owner of Andy's Handyman. "Regardless of your choice, make sure you plan for ongoing maintenance to increase the life of your project."
Cedar
Cedar is a softwood with a rich, warm reddish hue and fragrant aroma. In its natural state, it resists rot, moisture and pests. While it can be expensive, it's highly durable, long-lasting and low-maintenance.
Pressure-Treated Wood
Pressure-treated lumber is a widely available and budget-friendly material for decks, fences, and other outdoor constructions. There are also many available stains and finishes to achieve a variety of looks. This type of wood, while affordable, is susceptible to warping and requires yearly restaining and refinishing.
Get Estimates Now For Your Fence Project
Cedar vs. Pressure-Treated Wood: Which is Better?
Appearance
Cedar's tight-grained structure and reddish tones make it the more attractive choice, though it fades to a silvery gray over time. With regular staining, pressure-treated wood has a superior ability to maintain its color.
Cost
On average, cedar deck planks cost between $3 and $7 per square foot, while regular pressure-treated lumber costs between $2 and $5 per square foot. In general, cedar costs about 20% to 30% more than pressure-treated lumber.
Price factors also depend on:
Total square footage
Additional materials (other than boards)
Added features like posts, stairs or railings
Professional labor
Maintenance/Care
Cedar naturally resists moisture, while pressure-treated lumber is chemically treated to protect against the elements. Because of this, pressure-treated wood requires more maintenance, such as yearly restaining and sealing. Cedar requires little else aside from yearly sealing, regular cleaning and inspection.
Installation/DIY
The price to build a deck ranges from $4,100 to $11,300. Installing a wood fence costs between $1,700 to $4,100. The labor costs for cedar vs. pressure-treated planks are about the same.
If you're looking to DIY a deck build, pressure-treated lumber is generally easier to find than cedar, though it's more challenging to work with. Cedar is a softwood that holds nails and screws with ease, whereas the chemicals in pressure-treated wood can react to certain metals, limiting your hardware options.
Durability/Strength
Cedar is stronger and more durable than pressure-treated lumber. Pressure-treated lumber can warp and weather within a few years if left untreated, while cedar is more capable of naturally keeping its shape. However, cedar is more susceptible to cosmetic damages, such as dents and scratches.
Moisture Resistance
Although cedar naturally resists moisture, it doesn't do well in chronically damp environments. With proper treatment and maintenance, pressure-treated wood offers better moisture resistance, making it a better choice for humid environments.
Repair
Since cedar costs more than pressure-treated wood, replacing planks or fence panels will cost more. Still, pressure-treated wood is more prone to expensive repairs, such as warping.
Environmental Friendliness
Cedar is eco-friendly and sustainably sourced. Pressure-treated wood contains chemicals that can taint the soil and surrounding environment.
ROI or Resale
Cedar and pressure-treated wood decks feature a return on investment of about 75%. Since pressure-treated wood costs less for the whole project, the dollar increase in resale value will be somewhat lower.
Longevity
Cedar decks last 15 to 20 years, compared to 10 to 15 years for pressure-treated wood. The wood's longevity depends on several factors, including:
Quality of the pressure-treated process
Whether the cedar came from the heart or sapwood of the tree
Regional climate
The structure's location in relation to the ground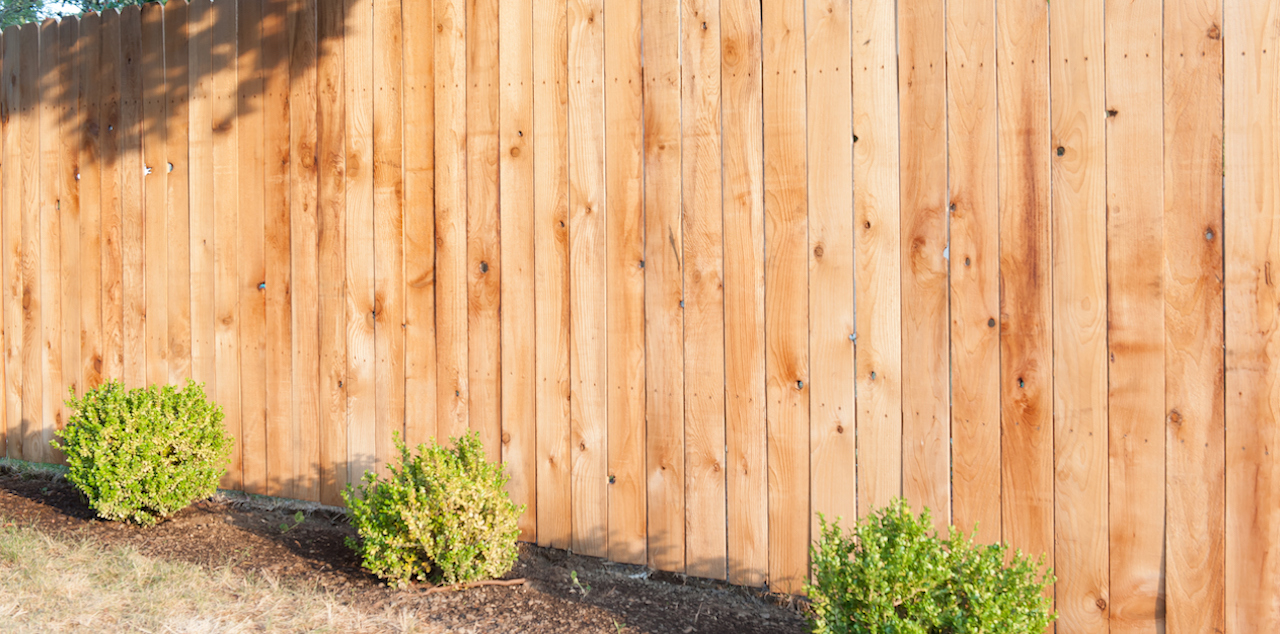 fishysam/iStock / Getty Images Plus via Getty Images
Which is Best For Your Home?
For homeowners on a budget, pressure-treated lumber is the more economical choice. However, cedar has a more attractive look, requires less maintenance and will last longer.
When choosing between these two types of wood, consider these factors:
Budget
Proximity to the ground
Color preferences
Climate
Decks
If you're considering which decking materials are right for your home, it's important to consider the overall project. Since cedar needs to remain dry, it's better for higher-up installations like second-floor decks. This also makes it better suited for dryer climates rather than humid ones.
Pressure-treated wood costs less and handles wet grass or soil better. However, it demands more maintenance than cedar, although cedar is more prone to scratches and other cosmetic damages.
Fences
When choosing between a cedar vs. pressure-treated fence, cedar is the best option. As with decks, cedar fences tend to be more aesthetically pleasing than their pressure-treated wood counterparts. They also have a pleasant, natural wooden aroma that many homeowners enjoy.
Pressure-treated wood is more affordable, but it's less durable and more maintenance-heavy. Still, due to its superior soil-resisting ability, it's a better choice for fence posts.
Pressure-Treated Wood vs. Cedar vs. Redwood and Other Material Comparisons
Redwood
Like cedar, redwood is naturally pest resistant and won't warp like pressure-treated wood. It can also last for decades with proper maintenance. One major con is that it's the least eco-friendly option, as it's sourced from old-growth forests that aren't easily renewable.
Composite Materials
Composite materials are maintenance-free and last longer than any of the different types of wood available. Often made from recycled material, they're also a very eco-friendly choice. However, these cost roughly 40% more than wood, so they're not the most budget-friendly option.
Ready to Start Your Fence Project?
No Comments Yet