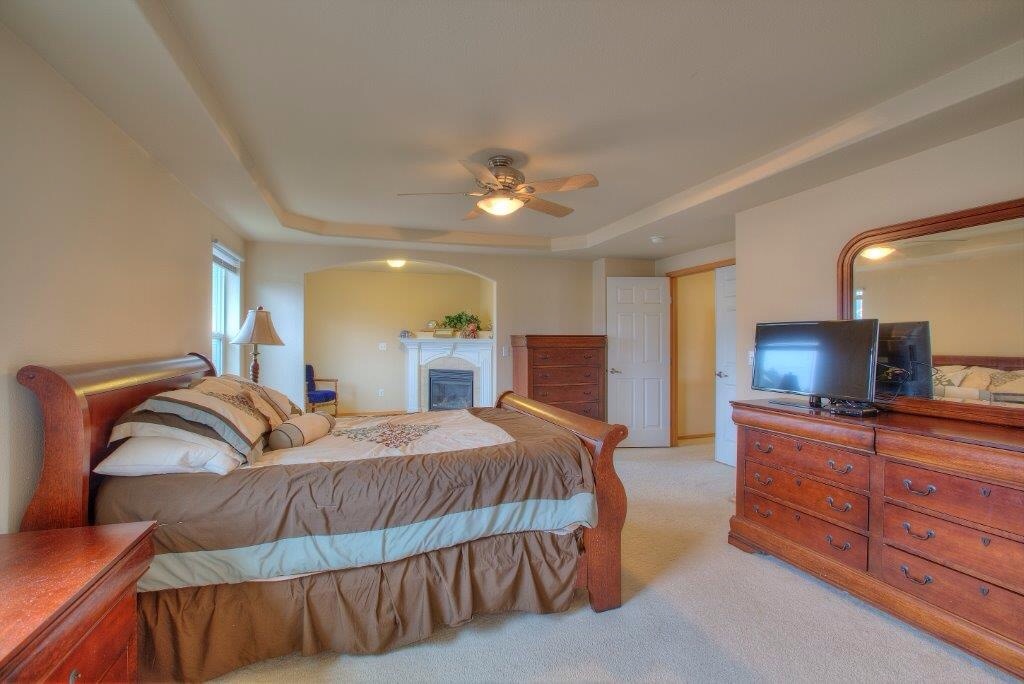 A ceiling mirror is one of those home improvement projects that nobody likes to talk about, but everybody enjoys. They add a romantic and adventurous edge to any master bedroom, and believe it or not, can be fairly easy to install. It is important that you are careful about hanging any large, heavy piece of glass from your ceiling, but once you've got your project properly planned out, your new mirror should provide you with hours of enjoyment and fun.
Choosing a Ceiling Mirror 101
Choosing the right mirror for your ceiling is one of the most important decisions you'll make if you want to watch yourself from the comforts of your own bed. For starters, the lighter weight the mirror the better, since it's going to be easier to hold it up to the ceiling while you fasten it on, and easier to get it to stay there. In fact, you may want to consider ceiling mirror tile if you're searching for a simpler and safer installation altogether. Don't pinch too many pennies when you search for reflective material, however. Reflective sheeting and other cheaper alternatives are often mentioned by novices when it comes to this home improvement, but should be strongly discouraged. They usually end up creating more of a fun-house effect, and while fun is the name of the game with these home improvement projects, carnival mirrors aren't exactly what most homeowners are looking for.
Preparing your Ceiling Mirror
The most important thing to keep in mind here is that any mirror you plan to attach to your ceiling is actually a large, heavy, piece of glass. That being the case, your primary concern in getting it installed correctly is to make sure it doesn't come loose in the middle of the night and crush you or cut you to bits. Fortunately, there are several ways to go about this. First of all, start by installing a backing of plywood or other sturdy, flat material, and screw it at regular intervals into the ceiling joists wherever you can find them. Second, you're going to want to use a combination of high performance construction adhesives and a custom built frame to keep your mirror in place. The backing provides a solid, safe surface to attach the mirror to, the adhesives will be applied to the back of the mirror and will adhere it to the backing, and finally, a custom made frame, preferably built out of a strong hardwood, should be cut so that it fits over the edge of the mirror and holds it in place. Once all three of these steps have been completed, you can rest easy knowing you'll be able to enjoy your new ceiling bound mirror, not live in fear of it.
Ceiling Mirror Tiles
These mirror products won't look quite as classy, but using ceiling mirror tiles instead of a large mirror is a much easier, and safer, way to achieve a mirrored ceiling effect. Not only are they smaller (i.e. won't hurt as much on their way down), but many of these tiles come with adhesive pre-applied to the backing. All you've got to do is carefully mark out your tiling plan on your ceiling, pull off the protective backing layer on the tile, and start laying your tile however you see fit. Your reflection won't be completely uninterrupted with ceiling mirror tile, but my guess is the tile lines won't get in the way too much when you're admiring the view.
Other Ceiling Mirror Options
If either of these installations seem to be a bit daunting for you, you can also look into specialty hanging mirrors that can be purchased for a higher cost. These mirrors are made from lighter weight reflective material, and are hung from a network of central supports that come together over your bed. It's kind of like having a chandelier that reflects light instead of providing it. Anyway you choose to go, it's probably not a bad idea to hire a professional to either perform installation, or to evaluate the work you've done. As mentioned before, the presence of a heavy piece of glass hanging over your bed does bring some safety concerns to the forefront, so you want to be absolutely sure that you've got nothing to worry about with your mirror when you turn the lights down and the music up.
No Comments Yet