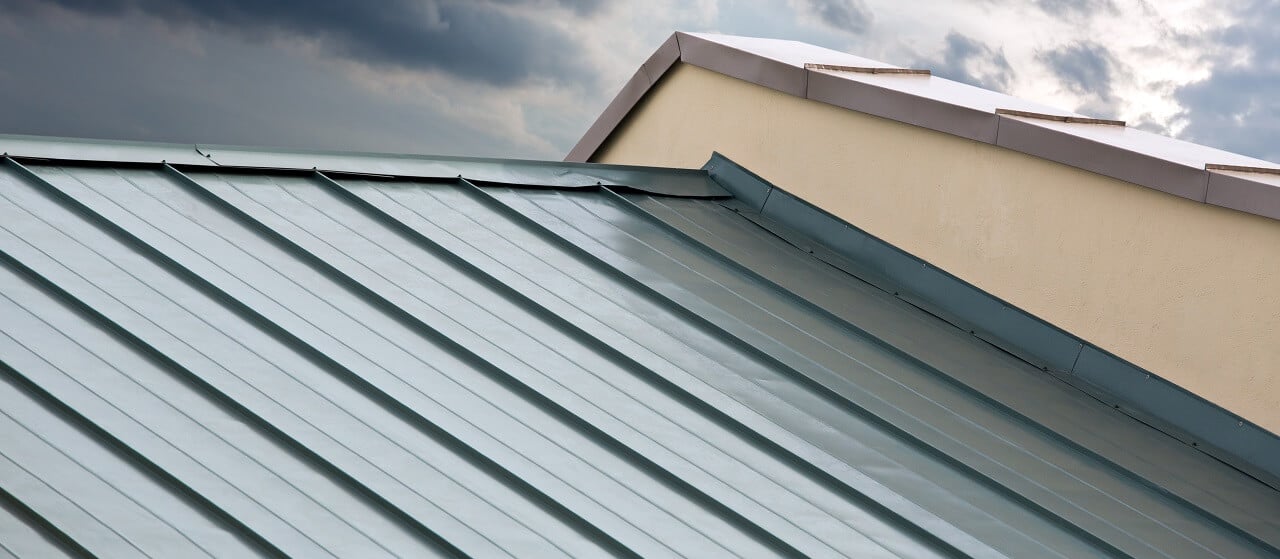 How & Where to Get the Best Prices on Metal Roofing
Metal roofing is a highly durable and long-lasting material commonly used on homes to help save energy and money. Cheap metal roofing options are a go-to for homeowners on a budget. Cheap metal roofing costs between $5 and $14 per square foot. On average, you can expect to pay $9 per square foot, with the price depending on the type of metal roofing.
On This Page
Cheap Metal Roofing
Metal roofing comes in many options. The type of metal used is what determines the pricing, overall appearance, and strength.
Best Buy
Cheap corrugated metal roofing is an excellent option for homeowners on a budget. This type of metal roofing features a wavy or crinkled pattern that undulates across the entire sheet to create a cohesive design.
Disadvantages
Keep an eye out for any red flags when buying discounted or lower-price metal roofing. Some cheaper material has a lower performance quality, there may be more expansion or contraction of the metal roofing than usual, and you may experience more noise during storms.
What Are Some Cheap Metal Roofing Options?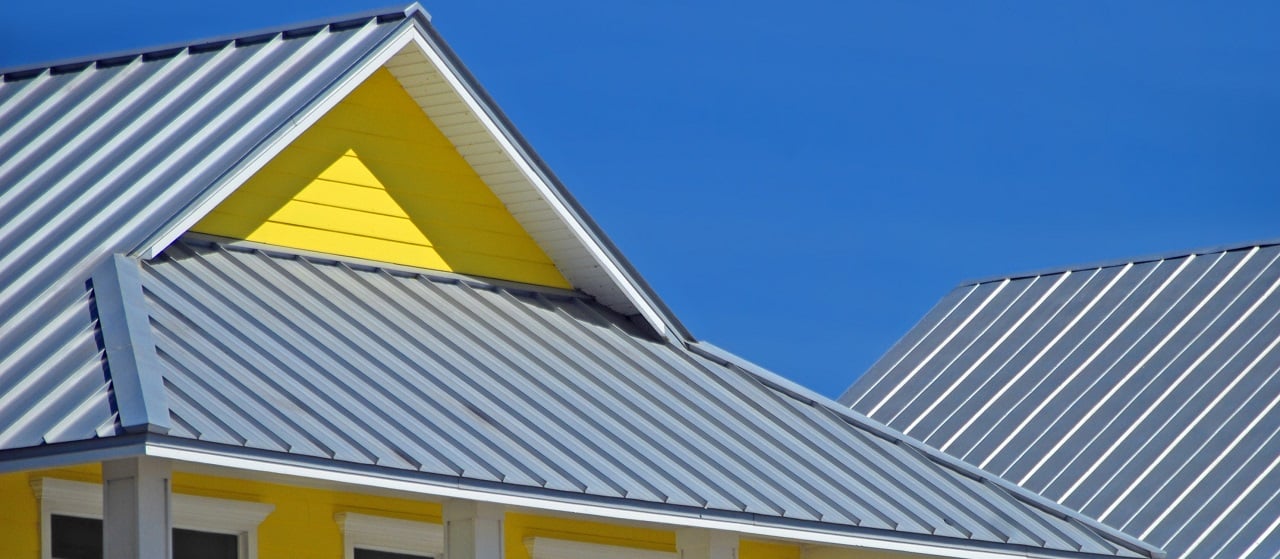 Tin
Tin metal roofing is a cheap roofing option often used by those who appreciate older styles. Though not as popular as it once was, tin metal roofing is still well-liked for its affordability and simplistic style. Tin metal roofing costs between $3.25 and $14 per square foot.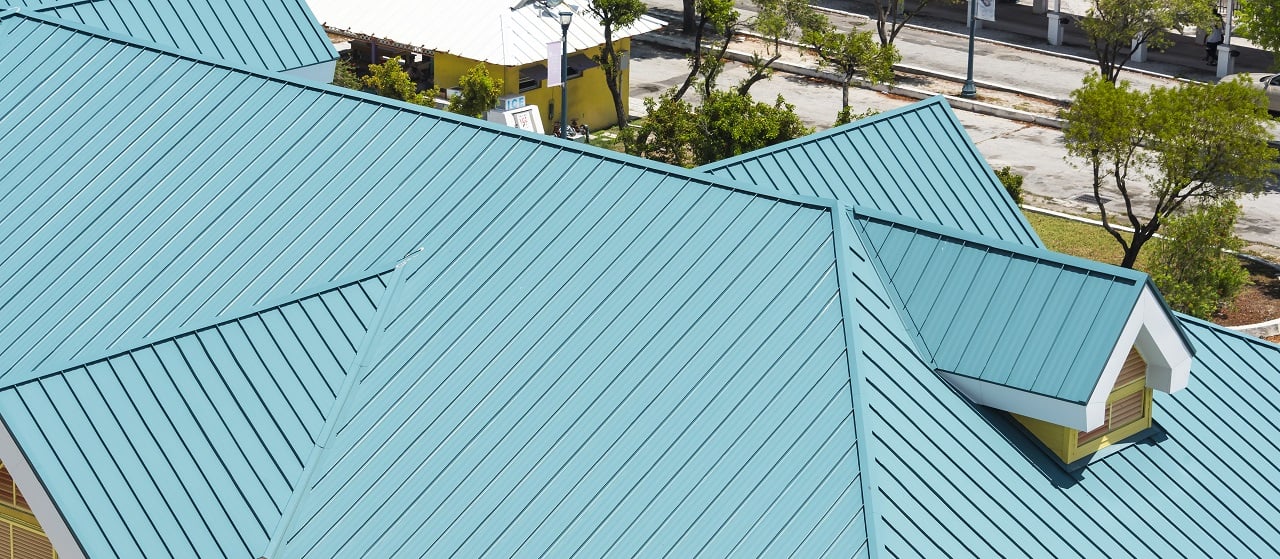 Steel
Steel is the most common material used for metal roofing. It is the strongest and most durable option and offers a modern appearance. Galvanized steel is the most affordable type of steel roofing. Steel metal roofing costs between $3.35 and $4.50 per square foot.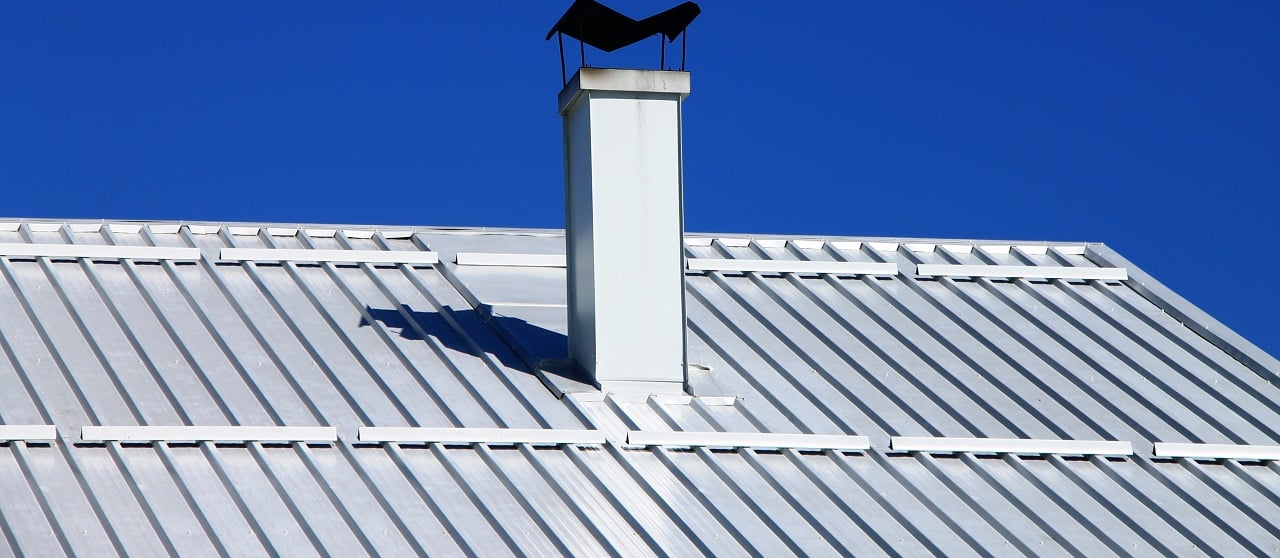 Aluminum
Aluminum metal roofing is resistant to saltwater corrosion and is a durable option for a great price. Aluminum roofing costs between $3.25 and $5.75 per square foot.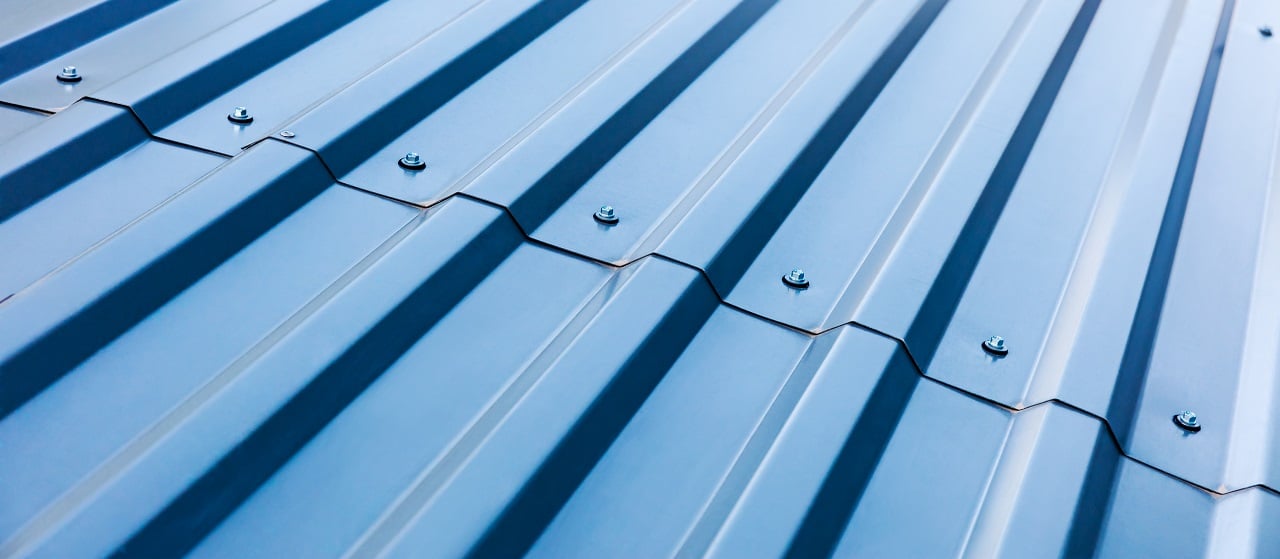 Corrugated Metal
Corrugated metal roofing is the cheapest metal roofing. This type of roofing is typically made from galvanized steel, which is the most common steel roofing type. Corrugated metal roofing costs between $1.80 and $2.50 per square foot.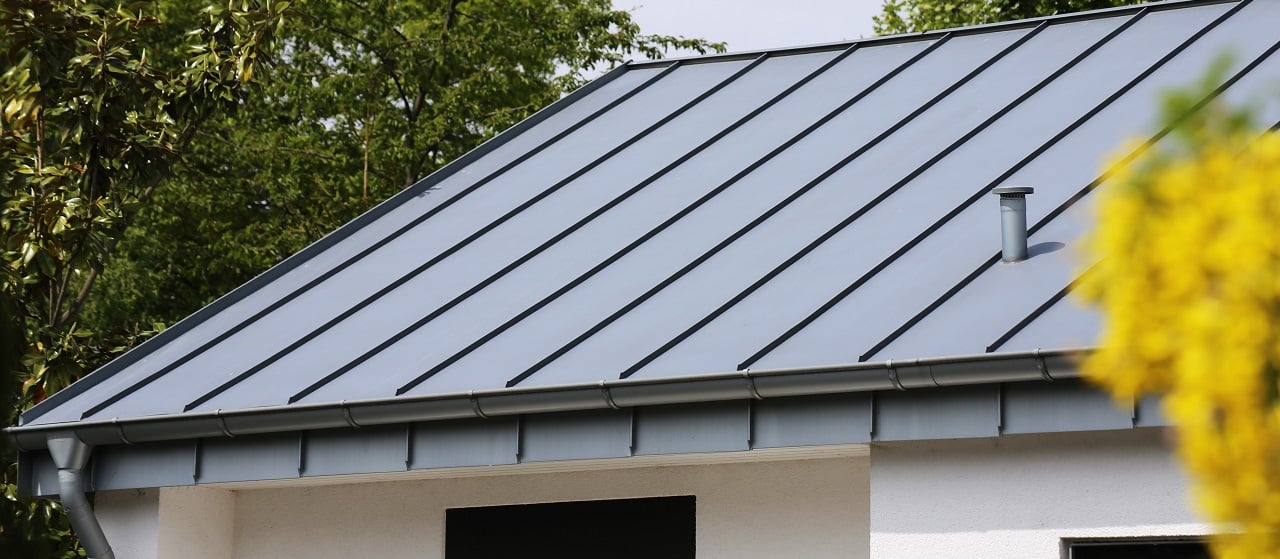 Standing Seam Metal
The affordability of the standing seam metal roof comes from its cheap installation costs. Standing seam metal roofing comes in the form of interlocking panels for quick and easy installation. The average cost of standing seam metal roofing is between $4 and $12 per square foot.
Cheap Metal Roofing Options per Square Foot*

| | |
| --- | --- |
| Tin | $3.25 – $14 |
| Steel | $3.35 – $4.50 |
| Aluminum | $3.25 – $5.75 |
| Corrugated Metal | $1.80 – $2.50 |
| Standing Seam Metal | $4 – $12 |
*Does not include labor of $7 and $14 per square foot
Discount Metal Roofing Pricing
The cheapest metal roofing is corrugated metal roofing. Corrugated metal roofing costs $1.80 to $2.50 per square foot, not including installation. This type of metal roofing is created using galvanized steel. Galvanized steel is a prevalent and familiar roofing material, which contributes to its low prices.
The Best Place to Buy Metal Roofing
There are a lot of great places to find affordable metal roofing. Whether you are looking into large franchises or small metal roofing companies, it is essential to consider all your options before committing to one. It can help you know what you want and the average pricing of different materials, so you know what to expect.
Metal Roofing Company Pros and Cons

| Seller | Pros | Cons |
| --- | --- | --- |
| Large Franchises | Easy to find materials | No negotiating |
| Small Chains | Good customer service | Fewer options |
| Online Retailers | Easy browsing | Shipping costs |
| Installers | Professional experience | Inflated prices |
Where to Buy Cheap Metal Roofing
Finding cheap metal roofing near you can be a first significant step towards getting the most affordable pricing. Installers and small companies near you will be more open to negotiating than some more strict businesses like online retailers and large franchises.
Cheap Metal Roofing Installation
The cost of installation for a metal roof depends on the materials used and the roof's size. Typically, installation and labor come out to one-third of the total cost of installation. The average price of cheap metal roofing installation is between $7 and $14 per square foot.
When Is the Best Time to Buy Metal Roofing?
Winter is the best time to replace roofing. Roofing materials are a lot cheaper in the winter months due to a lack of business. As the roofing business slows down for the colder months, the costs of installation and roofing materials go down, as well.
Roofing installation is more affordable in the winter because it can be more challenging to install. Primetime for roofing installation is early summer when there is low humidity and warm weather – making summer installation a lot more expensive. Although summer is the best time for roofing installation, installers can still successfully add roofing in the year's colder months.
Hiring Affordable Metal Roofing Installers
After finding your roofing material, you need to find a reliable and affordable installer to get the job done. Luckily, there are many great resources to help you find the best and cheapest installers nearby.
Where to Find Companies
Finding affordable metal roofing installers can be easy. Online research through review websites can be a great first step towards finding reliable and cheap installation services. You can also ask for a referral from the location where you bought your metal roofing. Lastly, it can be helpful to ask nearby neighbors with metal roofing. Most people will gladly offer you their honest reviews.
Questions to Ask
Once you have found a potential installation company for your metal roofing, it can help to have a list of questions ready for them. Some questions to ask may include:
How long will installation take?
Are there any hidden fees?
Do you offer payment plans?
Does your company offer any discounts?
Do you have free estimates?
FAQs
What is the most expensive type of metal roofing?
Copper and zinc metal roofing are the most expensive metal roofing materials. They are more rare elements that are of higher quality than other types of roofing. Copper roofing, in particular, features a highly sought-after copper color that many find to be high-quality
Why is metal more expensive than asphalt shingles?
Metal roofing is typically pricier because it is longer-lasting and offers more benefits than standard shingle roofing. Metal roofing helps save money on the energy bill.
Does the shape of your roof affect the pricing?
The overall structure of your roof may affect the pricing for installation. A roof with a more complex design will require more measuring and cutting than a more simplistic style roof.
No Comments Yet