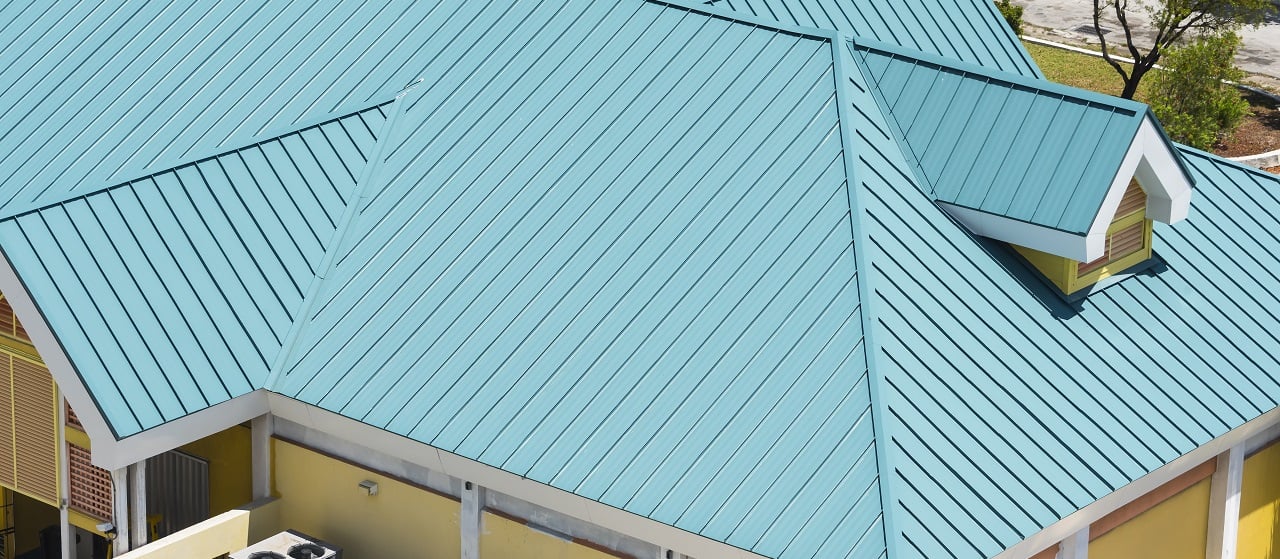 How & Where to Get the Best Prices on Roofing
Roofing materials are available in various styles and prices, and they cost between $1 to $14 per square footwith an average cost of $5 per square foot, not including installation. When buying on a budget, it can be helpful to consider durability, material price, installation price and average lifespan to find the best value.
On This Page:
Cheap Roofing
Finding the best value in roofing materials will promote a longer lasting roof for the best price. The best roofing shingles have the best mix of style, lifespan, and durability, so consider those factors when purchasing your roofing materials.
Best Buy
Asphalt shingle roofing remains the roofing champion with unbeatable costs and unmatched value for its cost. Asphalt shingles are easy to install. This brings installation costs down to about $3.50 to $5.50 per square foot. Plus, these shingles are available in various color options.
Disadvantages
Issues with mildew
Can be damaged by intense wind/storms
Shorter lifespan compared to more expensive options
Not energy efficient
What Are Some Cheap Roofing Options?
These cheap roofing options offer the most affordable prices, best durability and most impressive energy efficiency.
Asphalt 3 Tab Shingles
Asphalt 3 tab shingles are one of three asphalt shingle options. This type of shingle is available in multiple colors, is easy to install, long-lasting and budget-friendly. It is the most affordable asphalt shingle option, costing about $1 per square foot.
Corrugated Steel
Corrugated steel roofing is the most affordable metal roofing option. This type of roofing is durable, energy-efficient and creates a unique appearance on top of the home. It costs about $1.80 per square foot.
Architectural Asphalt Shingles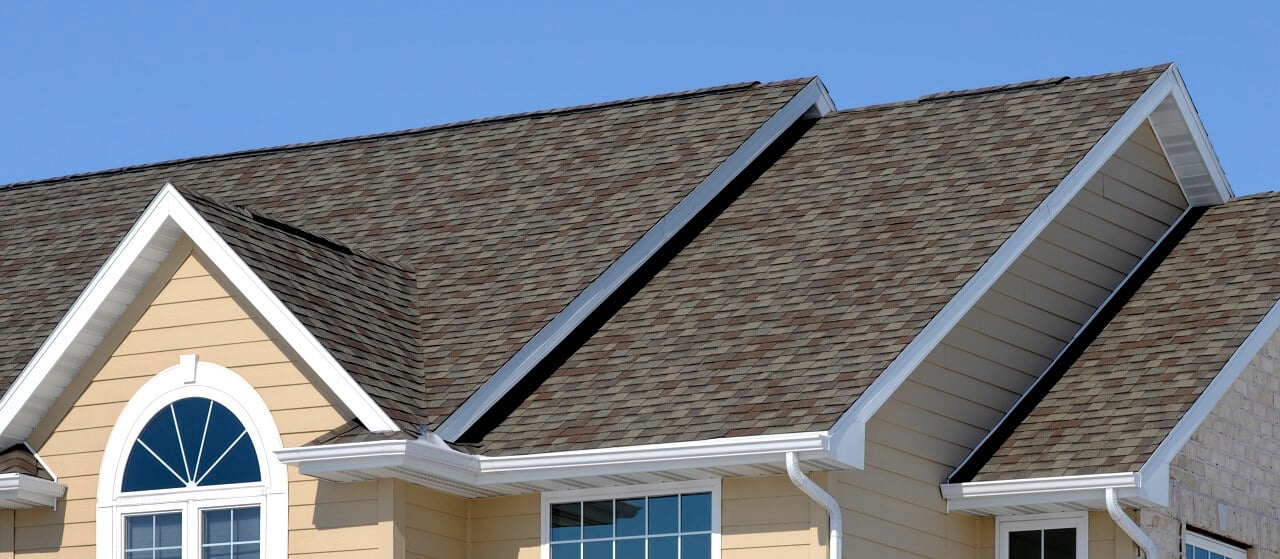 Architectural asphalt shingles are a more durable and sturdier version of the asphalt 3 tab shingles. They offer an extra layer of protection, higher quality appearance and multiple color options and cost $1.50 per square foot.
Aluminum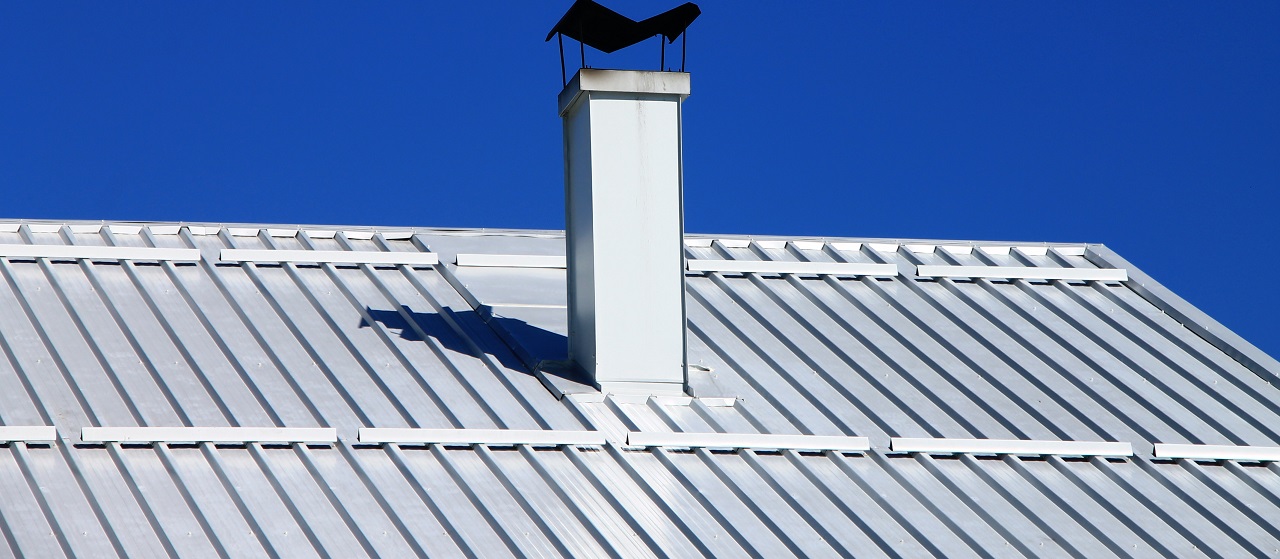 Aluminum roofing is a highly durable metal roofing option. It is resistant to saltwater corrosion, intense storms, and wind. Plus, aluminum offers a high-quality finish that will elevate the home's curb appeal. Aluminum roofing costs about $3.25 per square foot.
Steel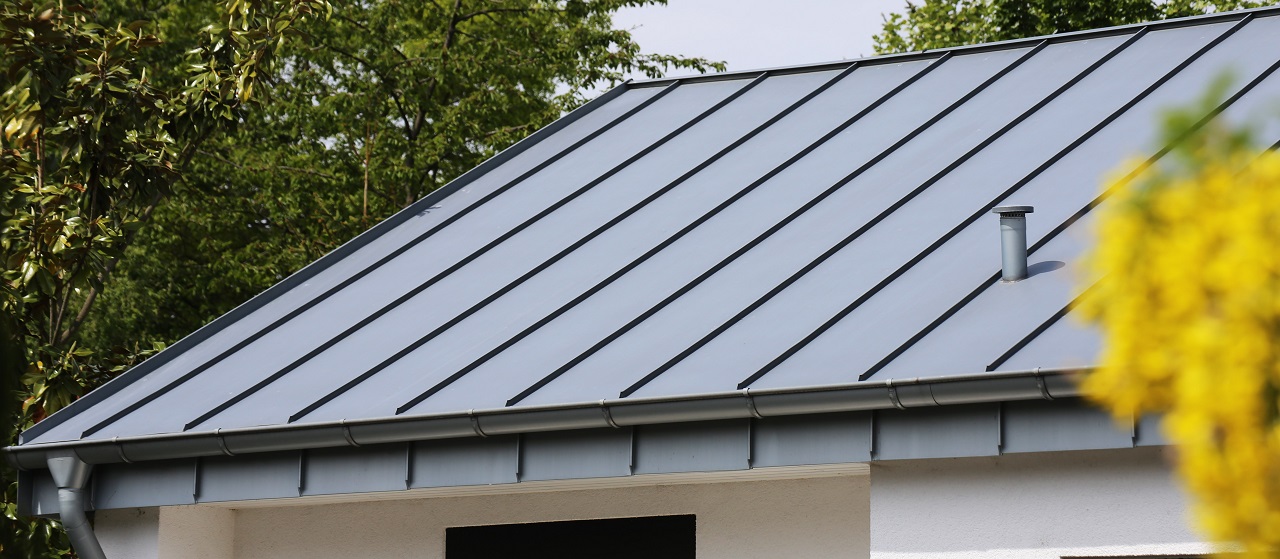 Steel roofing is the most durable and longest-lasting metal roofing material. It creates a modern appearance and has a lifespan of about 40 to 70 years. Steel roofing costs about $3.35 per square foot.
Cheap Roofing Options Per Square Foot*

| | |
| --- | --- |
| Asphalt 3 Tab Shingles | $1.00 |
| Corrugated Steel | $1.80 |
| Architectural Asphalt Shingles | $1.50 |
| Aluminum | $3.25 |
| Steel | $3.35 |
*Does not include labor of $3.50 to $14 per square foot
Discount Roofing Pricing
The cheapest roofing options cost between $1 and $3.35 per square foot, not including installation. Various resources can help you determine the best roofing services near you. These resources will help you determine the cost of roofing on your home and where you can find the most affordable prices.
The Best Place to Buy Roofing
It can be helpful to compare the pros and cons of each roofing company. This will help determine the most affordable prices, the best customer service and other factors you are considering.
Roofing Company Pros and Cons

| Seller | Pros | Cons |
| --- | --- | --- |
| Big Box Stores | Tons of options | Hidden fees |
| Large Franchises | Easy to navigate | No negotiating |
| Small Chains | Good customer service | Fewer options |
| Online Retailers | Instant quotes/prices | Poorer customer service |
| Installers | Professional/reliable experience | Higher prices |
Where to Buy Cheap Roofing
The best place to buy cheap roofing is through online retailers and the websites of large franchises. Through online resources, you can compare prices instantly, receive helpful customer service, and shop easily to find exactly what you need. You can expect to find prices as low as $0.90 per square foot for asphalt shingles on these online resources.
Cheap Roofing Installation
Roofing installation costs between $3.50 and $14 per square foot. The final price depends on the type of material and the cost to install each type of material. Metal roofing typically costs more to install than asphalt shingle roofing
When Is the Best Time to Buy Roofing?
Late December or early January are the best times to buy roofing. Roofing installation and purchasing is the most popular in spring and summer, so prices tend to dip in the fall and winter months of the year. The colder winter months mean less business for installation companies, creating more flexible scheduling, as well.
Hiring Affordable Roofing Installers
Finding an affordable and reliable roofing installer can be helpful when it comes to staying within a budget.
Where to Find Companies
If you purchase your hardwood materials locally, you can ask local retailers for recommendations on installers nearby. Another great way to find installers is through online review websites. These websites offer honest customer reviews and ratings, allowing you to find the best installer in the area.
Questions to Ask
Having a list of questions ready will help you stay aware of the installation process.
Will you install roofing material that I purchase from another company?
Does your company offer any discounts?
Do you offer free estimates?
Metal Roofing vs. Asphalt Shingles
Metal roofing is energy-efficient, durable, wind-resistant, fire-resistant and can be installed over existing asphalt shingles but can be more expensive than asphalt shingles. Asphalt shingle roofing is the cheapest roofing material available but can peel from intense storms and wind. Make sure you know all the differences between metal roofing and asphalt shingles before buying one over the other.
No Comments Yet