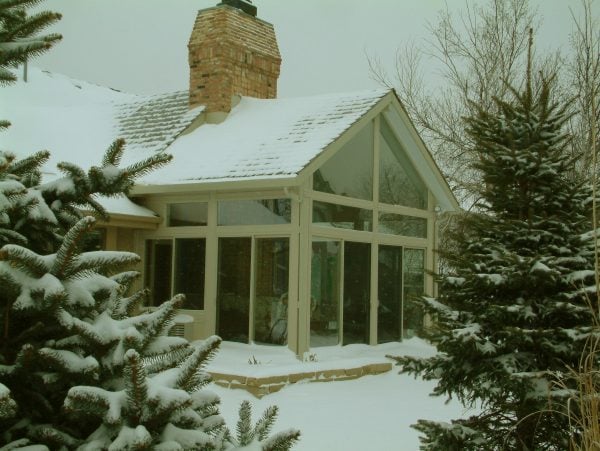 Before you light the Yule log this holiday season, it's a good idea to make sure your chimney is prepared to handle it. Though often neglected, chimney cleaning is essential if you want your Christmas to be as safe as it is jolly. The good news is, chimney cleaning is not just quick, but affordable, too!
Chimney Cleaning Costs
According to our figures, the average cost of chimney cleaning is $208, which includes a professional inspection to make sure that your chimney system is working to capacity and structurally sound, as well. While holiday budgets are particularly tight this year, dismissing this relatively low-cost operation can lead to some very negative consequences.
An Ounce of Prevention
Aside from soiling Santa's suit, dirty chimneys are prime offenders in some of the most destructive fires in the country. When wood is burned, the smoke produced leaves a residue on the inside of your chimney; if this residue is allowed to build up, it produces a sticky, black substance known as creosote. Creosote is a flammable material that causes chimney fires, which in turn cause property damage. When compared to the cost of fixing the damage caused by a chimney fire (not to mention the risk of injury posed by dirty chimneys), the less-than-$300 price tag of chimney cleaning is quite a bargain.
How often Do Chimneys Need to be Cleaned?
According to an article we found on the Center for Disease Control's National Ag Safety Database website, "[A chimney cleaning] schedule can range from once every couple of weeks to no less than once a year. How often you clean the chimney depends on the amount you use your stove, the type of wood you burn, the type of wood-burning unit you have and the way you operate the unit." However, most fireplaces are not used with enough regularity to justify cleaning them every couple weeks. Unless you are using your fireplace as a primary heat source (the way that some folks use their wood stoves) and have wood burning many times a week, once a year is likely to be a more appropriate cleaning schedule.

Ready to start your
chimney cleaning

?Find Pros
Can you Clean your Chimney Yourself?
It is possible to do your own chimney cleaning, but it requires the use of a few specialized tools that most homeowners simply don't have handy. Additionally, chimney cleaning can genuinely be described as "strenuous" work. Some homeowners might be perfectly able to get up on their roofs with the proper tools and do a thorough sweep themselves, but it is important for your safety to make sure you are up for the job. In the same article quoted above, the CDC's NASD page states, "Watching a sweep clean your chimney would not only be educational, but would also help you decide whether or not to tackle the job yourself next time."
The Bottom Line
Whether you hire a pro or decide to do the job yourself, chimney cleaning is an important task and not one to be neglected. When done properly, you won't just make Santa a happier guy, you'll make your home a safer place to be!
No Comments Yet