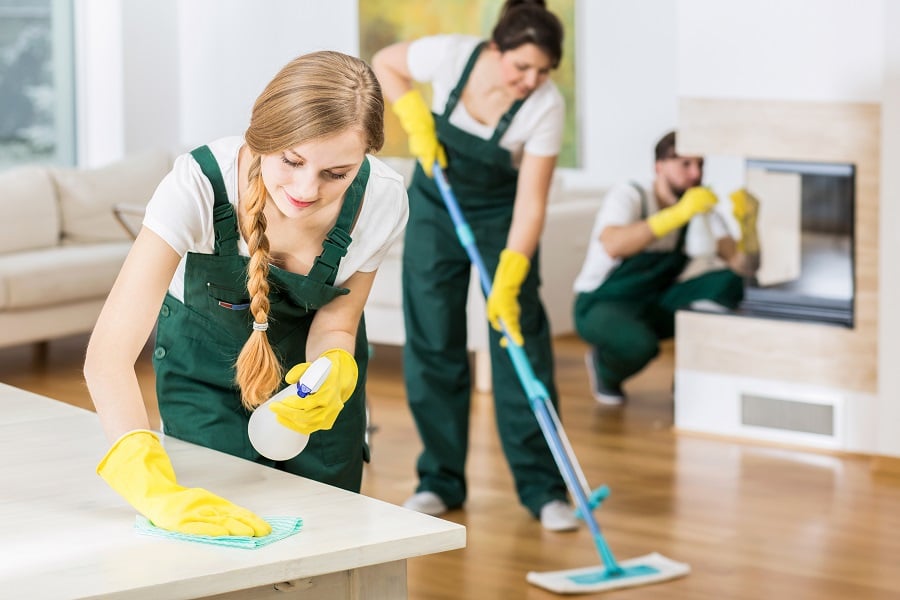 April 5, 2021
Reviewed by Asya Biddle, Cleaning Services Professional & Owner of The Dust Busters, Williamsport, PAWritten by HomeAdvisor.
While a housekeeper may not require a license to work, liability insurance and a surety bond are necessary. Whether hiring a self-employed housekeeper or a more extensive cleaning company, they should also have a current background check, a business license and some basic experience. Housekeepers who work for a company typically receive on-the-job training. Always ask what services are provided and what happens if something goes wrong when hiring a housekeeper. HomeAdvisor can help you find the right housekeeping professional for your cleaning needs.
On This Page:
Qualifications of a Housekeeper
Keeping your home clean is a task that never seems to end, and it can take up most of your free time. Instead of spending your weekends mopping and dusting, consider hiring a housekeeper or cleaning service.
Unless a housekeeper performs specific duties regulated by the Environmental Protection Agency or your state or local government, no specific licensing is usually required to become a housekeeper. However, you'll want to work with a professional who can pass a background check and has a current business license, liability insurance and a surety bond. You'll also want to select someone who has the experience and can provide references, or someone who has received some professional training from a cleaning company.
Keep in mind when hiring any type of professional to clean your home that each state has its own requirements for licensing. You can use Home Advisor's Contractor Licensing Requirements State-By-State guide to learn more. You can also learn more about the extensive screening process we use when allowing businesses to join our network.
Self-Employed Housekeepers vs. Cleaning Services
When hiring a maid or housekeeper, one thing to consider is whether you want to hire a self-employed individual or a local cleaning service with a large staff. Each type of maid service has its pros and cons.
Type of Service
Pros
Cons
Self-Employed Housekeeper

Cheaper
Become familiar/comfortable with one person
More personalized service

May not be insured or bonded
May not have a recent background check
No supervisor to report a bad experience to

Large Cleaning Service

Insurance and bonding usually guaranteed
Reliability

More expensive
May have multiple people in your home
Services Housekeepers Offer
Housekeepers usually offer services that fall under three categories: basics, add-ons and one-time jobs.
Basics are tasks that a housekeeper performs on a regular basis, usually bi-weekly or weekly. They're usually provided as part of a package that you pay a flat fee for each time the housekeeper comes to your home. They may include:
Changing linens
Washing dishes
Emptying trash
Cleaning kitchens
Cleaning bathrooms
Dusting
Vacuuming
Mopping
Add-ons are extra tasks that you may want to be completed on an as-needed basis for additional cleaning service fees. They might include:
Washing windows
Doing laundry
Cleaning baseboards
Cleaning blinds
Cleaning the oven
Cleaning cabinets
Cleaning the inside of your refrigerator
Polishing woodwork
Carpet cleaning
Floor waxing
Cleaning drapes and upholstery
Cleaning ceilings and light fixtures
Moving furniture to clean under it
One-time services are those that you may need in preparation for a special event or that you don't need regularly. For example, maybe you want your home deep cleaned for a party or want someone to clean out your basement or garage. Not all housekeepers or cleaning services will offer these tasks. If they do, prices for maid services may be higher than they would be for standard tasks.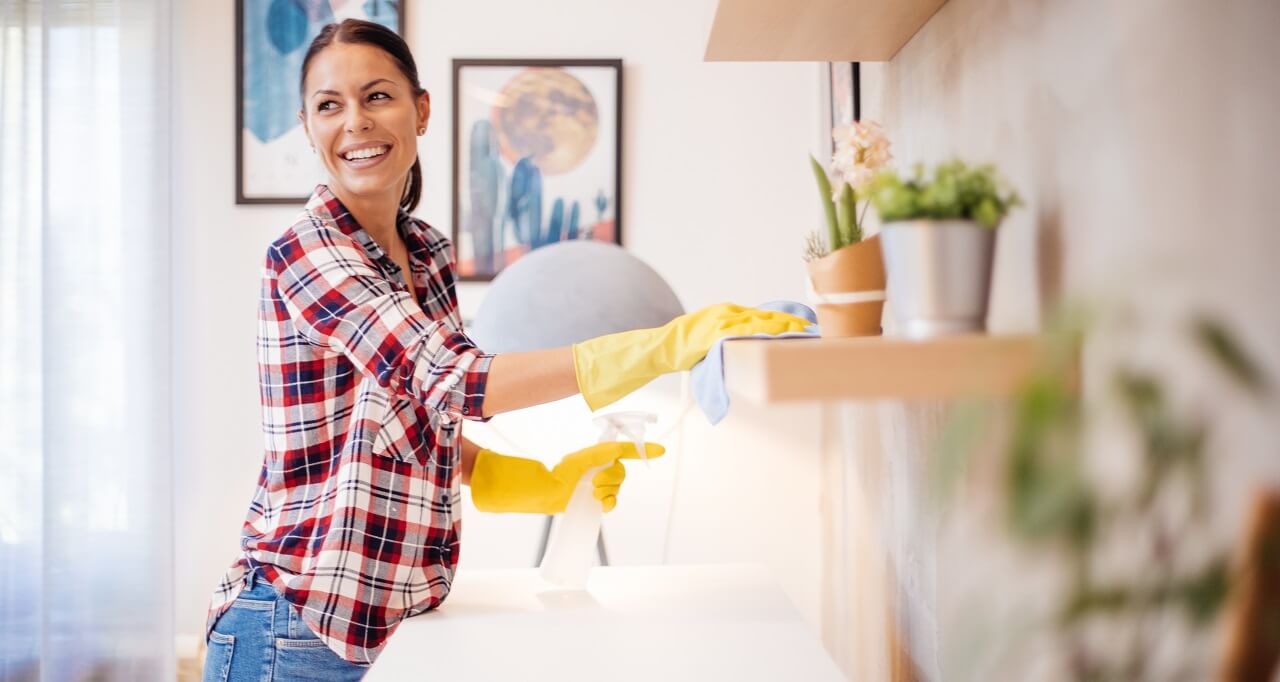 Questions to Ask Housekeepers
When you hire a housekeeper or cleaning service, there are some questions you'll need to ask to ensure you're hiring the right person for the job. Writing down a list of services you want to be completed is a great place to start. This way, you'll have all the information you need when you do interview a housekeeper or cleaning service, and they can provide you with accurate information and cost estimates.
What Services Do You Offer?
Find out upfront if the housekeeper or cleaning company offers the services you need, especially if you have requests that go beyond basic services.
How Do You Come Up With Your Rates?
Do they charge a flat fee each week? Do they charge an hourly rate? Some companies charge based on your home's square footage or the number of bedrooms you have.
Do You Provide Your Own Supplies?
Many companies may provide some smaller cleaning supplies, but they may need to use your vacuum cleaner or mop. Others bring their own or none at all. And if you're particular about the types of chemicals used in your home, you may want to ask what products they use or if they're willing to use what you provide.
What Happens if Something Goes Wrong?
Anytime you have a professional in your home, something could go wrong. They could get hurt, or some of your property may be damaged. Ask what would happen in these scenarios — a well-qualified professional will have the necessary insurance and bonding to cover these situations.
How to Use HomeAdvisor to Find a Housekeeper
Save time when searching for a housekeeper by letting HomeAdvisor connect you with the right professional for the job. Our Fixed Price Services allow you to find the job you need for the price you want and book a fully-vetted professional in mere minutes.
If you're not exactly sure what you need, start with our Top-Rated Pros Near Me page. Just enter your zip code and answer a few questions to get started. Or you can go straight to our Pro Review Directory and search ratings and reviews by city or category.
FAQs
How do you select a drapery and window cleaning home service?
Some maid services offer drape and upholstery cleaning. Check with your housekeeper first before seeking out a specialist. If the cleaning is beyond your housekeeper's ability, they'll let you know. You can find window cleaning companies near you using our directory of licensed specialists.
Can a housekeeper clean my carpet?
Yes, a cleaning pro can usually do your carpets though it is typically at an additional charge. You may also need to pay for equipment rentals. Carpet cleaning costs an average of $175.
Can I hire a maid to clean my gutters?
You usually cannot hire a maid to clear out gutters, though some do offer light yard work services like watering flowers.
Roofing, siding and gutter installation contractors typically offer exterior home services. You can search our gutter cleaning services directory to read reviews and find licensed professionals in your area.
Can my housekeeper clean ducts and vents?
Housekeepers typically don't do vents or ducts. You'll want to hire an HVAC professional for this type of work. Cleaning ducts and vents costs an average of $350, but it's only necessary once a year.
No Comments Yet