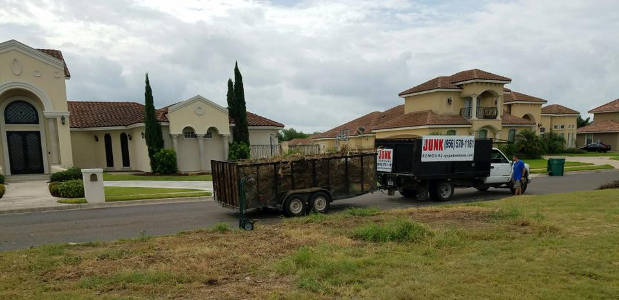 Nobody wants it, but everybody has it. And when you renovate your home or upgrade your appliances, you'll have a lot. That's one reason why garbage removal is one of the hottest industries today. But with all the listings out there, how do you choose the right service for your needs? Here are some questions you might want to ask before booking an appointment with a junk removal company:
Financial Questions to Ask Garbage Removal Companies
1. What is your price structure? Most removal services charge by the size of the load, but others may charge by the trip. Both size of the haul and the distance traveled can heavily influence the cost of the job. Sometimes there is a premium for extra-heavy materials. If possible, find out if they will come to your house to give you a free estimate. Be sure to find out if they offer any coupons, specials, or discounts (senior citizen, student, etc.).
2. How can I pay? Some junk removal services will take all major forms of payment – cash, credit cards, checks, etc – and others won't. Also, you may have to pay all or a part of the fee in advance as a deposit. That said, paying upfront in cash is never a good idea. Using a credit card may help recoup expenses from a negligent or deceitful company.
3. Is cleanup included in the price? A good garbage removal company will clean up and sweep the area after they are finished, so you aren't left with a lot of work when they are done. If you are doing a major home renovation, some will even do light demolition work. In this way, it's important to compare price with level of service. You might think cost is the most important factor, but when the day arrives you may realize just how much you appreciate the extra convenience.
Service Questions to Ask
4. Who will be doing the heavy lifting? Some companies have workers that come and collect garbage from right inside your house. This comes in handy when you're disposing of heavy items such as appliances or furniture. Other companies will ask you to move everything to a central location, like the end of your driveway.
5. What will you take? Many companies take just about anything, while others have restrictions on paints, solvents, batteries, and other hazardous materials. Think about what you're tossing before you book, and expect hazardous materials to limit your service options and/or to affect the cost of the job.
6. Do you take vehicles? Many companies will not take broken-down trailers, campers, or vehicles because of legal and/or logistical concerns, but auto companies will often take your vehicles away, sometimes at no charge.
7. Do you donate any items? Most companies will donate gently-used items if you ask them to. However, some will charge extra for this because it involves another drop-off stop for them.
Logistical Questions to Ask
8. Will there be a dumpster at my house? Different removal services work in different ways. Some will leave a container at your house for you to fill, others will remove your junk and you'll be rid of it immediately – it all depends on your needs and your budget.
9. How far in advance will I have to schedule? As this market has become more competitive, companies are becoming more customer-friendly. Many garbage removal companies provide same-day or next-day service, and some are willing to do pick-ups when you're not there. Still, it's best to schedule your pick-up a few days, or a week, in advance.
10. Are you licensed and insured? This can be a good way to tell a reputable company from a fly-by-night operation. Again, as the market has expanded so has the difference in quality of service. Some companies truly spoil their customers to bolster their reputation to thousands of potential clients. Meanwhile, other people set up scams to take advantage of the short supply of removal services.
4 Comments