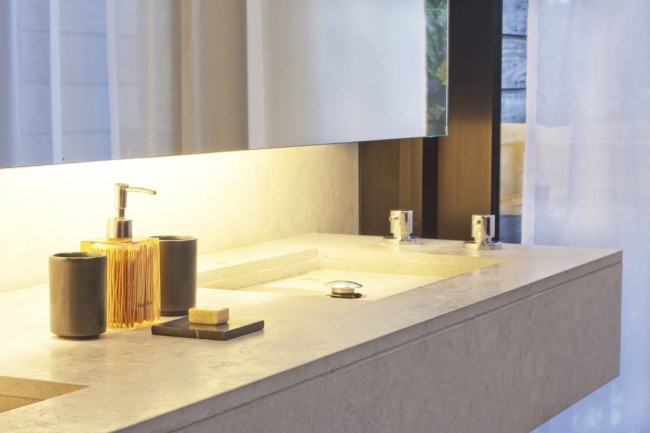 Germs build up quickly. Without proper cleaning and hygiene, your kitchen and bathroom sink germs will become a problem, a health hazard. The only way to prevent this is by cleaning your sinks with regularity and, perhaps more importantly, cleaning them properly and diligently.
A kitchen sink is used for many things. You prepare food, drink water, wash your dishes, and wipe waste in there. This creates opportunity for germs to move both ways—both down the sink and back into your life. A bathroom sink is full of these same concerns, and, like a kitchen sink, needs more than just the occasional counter wipe down.
Deep Cleaning in your Bathroom and Kitchen Sink
Bacteria does not only sit on easy to reach surfaces; they dig between the cracks and seams of your countertops and sinks. A proper cleaning takes some time and effort. And like anything else, it is necessary to both have the right tools for the job and make sure there are not too many steps. This will keep you motivated to clean properly. Naturally, keeping a good antibacterial cleaner, some baking soda, and fresh rags and sponges under every sink can be a great first step in making the job simpler. Similarly, setting a schedule for a full bathroom and kitchen clean, perhaps once a week or every other week will also make the task easier. If you don't have enough time for this project, you can get professional cleaners in for around $150.
The Evil Sponge
A lot of homeowners swear off the sponge. They prefer to use hand towels, rags, and other materials that can be run through the wash regularly. It is an understandable concern. Kitchen sponges are the number one source of germs in your whole house. A sponge's small moist crevices make it both the best cleaning surface and the most germ-ridden. Using a dirty sponge will only spread germs from one place to another. This can be of great concern if you reuse your bathroom sponge repeatedly on the bathroom sink and toilet. But sponges are great tools if used properly. Throw them out regularly. If you hate the idea of throwing them out, a trick to reusing a sponge is to boil it or wet it and put it in the microwave for a few minutes. This will kill the bacteria. And sponges aren't the only culprits. Dishrags can be just as dangerous if they are not regularly washed. It is important to run those through the wash, and dry with high heat, at least once a week.

Antibacterial Soap
One of the best protections around your bathroom sink and kitchen sink is to have liquid antibacterial hand soap at each counter. Use it regularly before each meal or snack and after each use of the sink. You can never wash your hands too much, but as with any other hygiene, the most important thing is to pick a routine and stick to it. These basic staples in your routine will keep you from spreading germs and making yourself and others sick.
The Best Solution: Hire a Cleaning Service
A deep clean is difficult, time consuming, and easy to mess up. Hiring a professional cleaning service to come once a week, or once or twice a month, will reduce the amount of times you have to worry about whether the sinks are clean or not. It will keep you from having to come home from a hard day and realize that it is way beyond time to clean the sink? but you don't have the energy to do it. If you find this description fits your home and life, consider leaving it to a professional cleaning service.
No Comments Yet