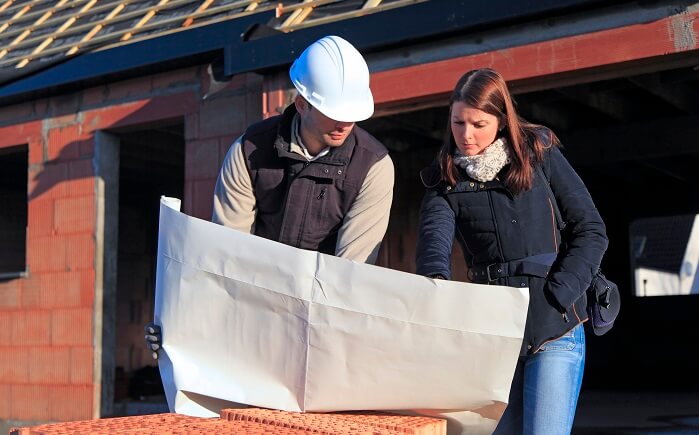 Compare Quotes For Construction Pros
What is Construction Management
Construction management is professional planning, implementation and oversight of a home building or improvement project, including:
Pre-construction development of schedule and budget with design architect
Hiring and leading teams of supervisors, subcontractors and general contractors
Monitoring of budget and schedule throughout process
On-site supervision and oversight of progress and quality
Safety procedure implementation and oversight
Administrative accounting of subcontractors and other workers
Construction Manager Definition
A construction manager is a professional who plans, manages and monitors a commercial or residential home building or improvement project from the development stages. They serve as the owner's representative and manage the subcontractors and workers on the job site. They ensure that the timeline is followed, the budget is maintained and proper safety measures are taken.
Site Manager Definition
A site manager is responsible for managing daily operations on a construction project from beginning to end. In most cases, the site manager is the same as the construction manager. On some projects, there is one construction manager overseeing several site managers.
Duties include:
Overseeing, assigning and managing workers
Keeping the project within budget
Ensuring site safety
Supply acquisition and management
Communicating with architects, surveyors and all pros involved
Overseeing quality of work and monitoring progress
What is a Construction Manager At Risk?
A Construction Manager at Risk (CMAR) is either the construction manager, site manager or general contractor under a specific agreement that they acceptgreater liability and set a cost limit for the project. The CMAR coordinates a project from development and scheduling to management and completion. They assume responsibility for financial overages that aren't agreed-upon change orders.
What is Construction Engineering & Management?
Construction Engineering and Management (CEM) is the design and implementation of a project. CEMs may work alongside construction managers or serve as both the CEM and the CM. They design projects, are knowledgeable about local regulations and codes, hire engineers and offer supervision to ensure the project stays on course. These professionals design and work on projects like:
Infrastructure (roads, bridges, waste water systems)
Residential and commercial building
Electrical and HVAC design
Get a Quote From a Construction Pro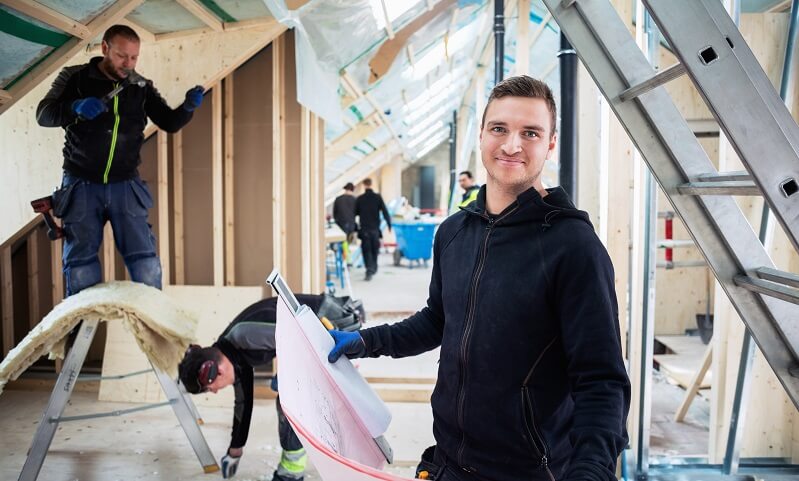 What is a Building General Contractor?
A building general contractor is a professional who manages daily operations of a home improvement project. They are typically hired on once the design has been determined by a designer, architect and/or construction manager. Construction managers are commonly responsible for hiring the general contractor. However, experienced general contractors can also serve as construction managers and assist in the pre-construction phase.
GCs are responsible for:
Hiring, scheduling and managing subcontractors and other workers.
Acquiring materials and supplies.
Getting permits and adhering to building codes.
Overseeing quality of work and progress.
Keeping project on-schedule and on-budget.
Distributing pay for workers, materials and supplies.
Read about the benefits of hiring a general contractor.
Get Quotes from General Contractors
Difference Between General Contractor and Construction Manager
General contractors and construction managers perform similar services, but there are some major differences to take into account. Where the general contractor typically comes in after the project has been designed, the construction manager has the opportunity to provide insights and control costs during the design phase.
General Contractor vs. Construction Manager Duties
| | | |
| --- | --- | --- |
| Duty | General Contractor | Construction Manager |
| Pre-Construction Planning | Not involved | Involved |
| Budget and Timeline | Adheres to both and makes necessary adjustments | Sets both and monitors adherence |
| Subcontractors and Other Workers | Hires, schedules and manages | Hires and oversees these workers, supervisors and general contractors |
| Site Supervision | Daily, on-site supervision May assign foreman or supervisor for daily oversight | Daily, on-site supervision May assign supervisor of GC for daily oversight |
| Representation of Owner | Owner liaison and representative | Owner liaison and representative |
| Quality of Work | Oversees | Oversees |
| Payroll, Materials and Admin | Pays and accounts for | Handles administration for |
| Safety Procedures | Implements and oversees | Ensures adherence |
When Do You Need a Contractor vs. Manager?
The pro you need depends on your budget, your project and how involved you want to be in the process. Construction managers are best if you want a higher level of personal control over an GC who holds more project liability.
Construction manager:

Best if you want a high level of control.
You'll have a more accurate estimate of costs and project timeline from start.
More liability falls to you than the CM.

Hire a general contractor:

Best if you want less control or project responsibility.
Your GC will likely have a consistent, reliable team, but costs and timeline may need changes.
More liability falls to the GC than you.
Get Quotes from General Contractors
Role in Building a House or Addition
Construction manager:

Involved from the planning stages.
Works with the designer, architect or engineer to design efficiently.

General contractor:

Comes on board after designs are prepared and implements them.
Hires and orchestrates workers.
The cost of building a new home or addition may vary depending on which professional you hire.
Where Do They Work?
Both general contractors and construction managers work on the job site more often than they are in their offices. If either is in charge of multiple projects at once, they may assign supervisors and foremen and travel between job sites regularly.
Certifications & Licenses
Certifications and licenses requirements vary by state.
Construction managers:

Certifications not typically required.
Relevant bachelor's degree recommended.
Official construction management certification recommended.

General contractors:

State general contractor license required in several states.
State registration, business license or regional exam required in some states.
Trade-specific licensing and certification required in some states.
Relevant bachelor's degree recommended.
Find Local Construction Managers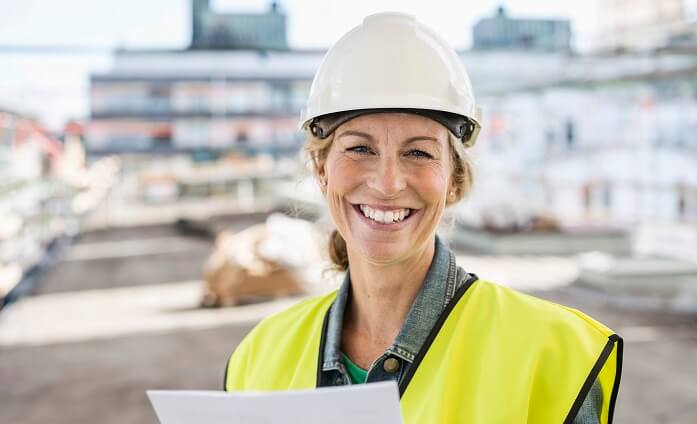 FAQs
What's a construction manager at risk vs. general contractor?
Construction managers at risk and general contractors perform similar roles, but the CMAR takes more responsibility for setting and maintaining expectations for the project timeline and budget. The CMAR also sets a maximum limit on costs and takes responsibility for financial overages.
What is a residential construction management plan?
A residential construction management plan (CMP) outlines the project at hand, designates responsibilities and serves as a guide for all involved in the work. It includes, but is not limited to:
Summary of project
Contract
Permits and building code approval
Assignment of responsibilities and management
Designs
Cost breakdown
Building timeline and processes
Plan for communication
Plan for safety
How does a construction manager vs. project manager compare?
Construction managers: advise on and manage the construction phase of a project.
Project managers: oversee the entire project from ideation to completion. Help the owner to achieve objectives that go beyond building.
Both act as the owner's representative, hire and manage workers and keep projects on-schedule and on-budget.
What's the difference between a construction consultant, Foreman, supervisor and general contractor?
These professionals have overlapping and often interchangeable duties, but there are key differences to consider.
Construction consultant:

Essentially a construction manager
Advises and oversees entire project
Functions as CM would without liability of a CMAR.

Foreman:

Oversees work quality on job site
Assigns job duties daily
Reports to CM.
Ensures proper safety practices
Sometimes serves as supervisor.

Supervisor:

If overseeing foreman (or foremen), less hands-on.
Oversees quality control
Hires skilled workers
Oversees teams
Ensure work and safety standards are met

General contractor:

Oversees teams of supervisors, foremen and subcontractors
Ensures projects stay on-schedule and on-budget
Reports to construction consultant or manager if applicable.
Learn more about when to hire a general contractor.
How to Find and Hire a Construction Manager
Finding and hiring a construction manager is an important part of the building process. A quality, experienced professional can help you project go smoothly and keep you from going over budget. To find the best pro for the job:
Seek professionals or companies with extensive experience relevant to your project.
Research the pro or company and read their reviews on sites like HomeAdvisor or Angie's List.
Check for degrees, certifications and/or years of experience that might set them apart.
Have a thorough discussion of the full scope and costs of the project before you hire.
Make sure you understand their processes for:

Communication
On-site supervision
Progress reports
Working with subcontractors
Acquiring materials
Obtaining permits
Keeping to the timeline
Controlling quality
Adhering to codes and safety standards
Hire a Local Construction Manager
No Comments Yet