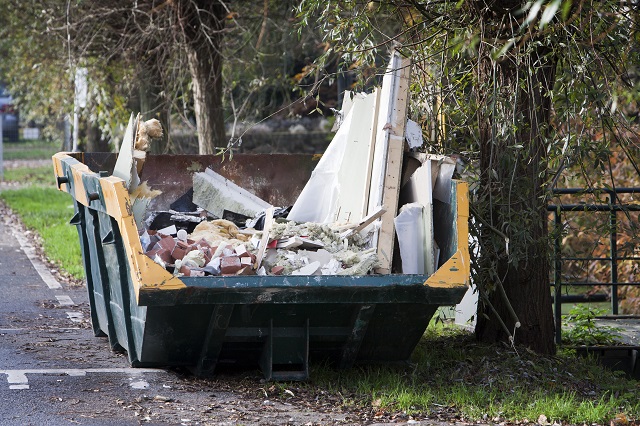 Once you hammer in that last nail, tighten the last screw, and stand back to admire your new remodeling project, everything may feel finished. You've removed and gutted the preexisting structure, built a new addition or renovation, and can now sit back and relax. But not so fast: what about all mess you've made? Any home project, whether big or small, long-term or quick, will leave behind some dust and dirt. So whether it's a commercial or residential project, a do-it yourself disaster area or a contractor who's left behind a trail, you may want to consider hiring a post construction clean up service to finish the job and take care of the clutter.
Post Construction Clean Up
The most popular service these professional cleaners provide is construction site cleanup. It doesn't matter if it's after a window installation or the erection of a brand new building, there will be a lot of trash to remove. So hauling, organizing, and refuse removal are essential for a finished project to live up to its full potential. And they don't just sweep it under the rug. They have the crews to clean up the junk and the equipment (dumpsters, bobcats, trucks, and permits) to get rid of the garbage swiftly and efficiently. These crews are often used for demolition before the project as well.
Salvage Department
When scrapping Sheetrock, disposing of unwanted landscaping (stumps, brush, dead plants), or hauling away old masonry and wooden structures, these cleaning crews can help salvage certain artifacts. In demolition, a lot of scrap ends up in the landfill (these professionals take care of this chore for you) but a lot of materials can also be recycled. This not only helps the environment, but your budget as well since a lot of money is gained back through refuse recovery. For instance, gypsum from drywall can act as fertilizer, wood beams that can be mulched or utilized on other project sites, and masonry can be bought and sold again, all of which conserves the landfill itself and saves you money in the long run.
Ready to start your
Construction Cleanup

?Find Pros
Cleaning Services
Typically the main purpose behind any post construction clean up project is to make everything sparkle and shine. This is why maid services are often hired for these particular jobs. Once the contractors leave the premises, the main thing they leave behind is dust from all the sawing and flaking drywall. So this is where cleaning services enter: wiping down and disinfecting the vicinity. But they can also provide a variety of services beyond waste removal, such as washing windows, floor maintenance (vacuuming, mopping, waxing, polishing), power washing, scrubbing walls and upholstery , wiping down cabinets and counters, cleaning fireplaces, sweeping exterior surfaces (garages, porches, decks), and cleaning bathrooms from top to bottom. Plus, they don't just concentrate on post construction clean up; they can also take care of any move-in or move-out needs for commercial, governmental, or residential areas.
Rapid Remediation
Unfortunately, these particular cleaning services may be needed for more than just construction site cleanup. Often these services are hired for specialty work such as recovery and restoration. After a fire, your drapes, walls, and upholstery may be smoke damaged. After a flood, your carpets will need to be seriously cleaned and you may have a mold problem that needs immediate remediation. And more traumatic circumstances (tornadoes, earthquakes, and hurricanes) may require more than cleaning: you'll probably need to hire a crew to come to your house and remove hazardous debris to the landfill for added safety and to help prepare the site for its next rebuild.
No Comments Yet