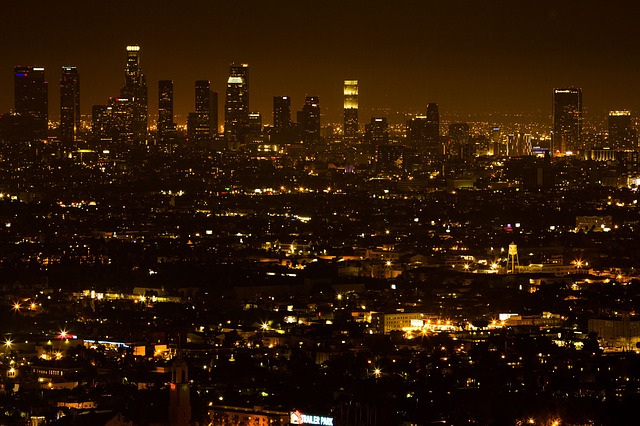 Just about every homeowner has at least one or two ideas for how his or her property could be improved. Sometimes the improvements are simply cosmetic, but in many cases they can improve function and increase the house's market value. The cost of living is high in the Los Angeles area. No matter what you're looking for, chances are that its price tag will be a little more in southern California than in other parts of the country. Home improvement, which can be expensive anyway, is certainly not exempt. This is one of the main reasons why it's a particularly good idea to do a little research on the projects you choose for your L.A. property, as some are better investments than others.
Kitchen Remodeling
Kitchen remodeling is one project that can make an enormous difference in both how your home looks and its function. Kitchen remodels are a very sound investment, and a very common home improvement project. This type of job can be something as simple as purchasing new appliances or as involved as pulling up floors, replacing cabinetry, and even upgrading plumbing or electrical wiring. No matter what your situation requires, it's always a good idea to make a list of the things you want done in order of importance, and to get several estimates before you decide on a contractor.
A major kitchen remodel in L.A. has an average cost of slightly more than $60,000 and a minor remodel averages just under $20,000. When you compare these numbers to the national averages, $54,000 and $18,000 respectively, Los Angeles prices are higher; fortunately, this particular cloud has quite the silver lining. On the upside, the national averages for increased market value gained by kitchen remodeling are 80 percent of construction costs for major work and 85 percent for minor work, but L.A. residents can expect recovered costs for the former of about 96 percent and around 102 percent for the latter!
Bathroom Remodeling
A bathroom that functions well and looks good is a wonderful place to be. Americans generally spend a surprising amount of time in the bathroom, so it makes sense that this is one of the most popular places in the home to spend money on. Most remodels here focus on upgrading fixtures and changing appearances, but plumbing, electrical work, and adding space and features also represent a significant portion of bathroom remodeling. Modern homeowners tend to want a more open and bright space in the bathroom compared to homeowners in the past, and things like separate baths and shower stalls are becoming ever more common.
A Los Angeles bathroom remodel averages around $14,500 and generally recovers more than 100 percent of construction costs in resale value. Bathroom additions usually run about $34,000 and recover 90 percent. If you're looking at a very high-end bathroom remodel, prices can easily go as high as $43,000.
Basement Remodeling
Basement remodels are certainly an option worth looking into. While many homeowners simply use their basements as a storage area, the possibilities for a space like this are endless. Finished basements are a great place for a pool table or a small bar, and can easily become a favorite place to entertain. Another popular idea, especially in a place like California, is to turn a basement into a place to store not household items, but wine. California's wine industry is huge, and there's no better place to store a significant collection than in your very own wine cellar. Some even take this a step further and reserve some basement space for a small tasting room!
Basement remodeling is an excellent way to get the most out of your property because it allows you to increase the amount of useable space without having to actually add on. The average basement remodel costs about $67,000, but when you compare that to an actual addition, which can easily go higher than $90,000, finishing a basement makes a lot of sense.
New Asphalt Roofing
Asphalt is the most common roofing material in the country. Asphalt shingles are cost-effective and hold up well under many different conditions. With the mild climate and low levels of precipitation in Los Angeles, asphalt roofing is likely to reach or surpass its life expectancy. It usually costs around $17,500 to install asphalt roofing in L.A.
Southern California residents that are looking for something a little more upscale for their roofs should definitely consider installing tile. A tile roof, though significantly more expensive than an asphalt roof, has a much longer life span —more than 75 years in many cases. Additionally, tile roofing will add more value to your property. Of course, there's appearance to consider as well. Most homeowners find tile roofing very attractive, and well worth the extra cost, which can easily be double, or even triple in some cases, the cost of an asphalt roof.
New Vinyl Siding
Vinyl siding is an excellent way to give your home's exterior a new look. It is relatively inexpensive, easy to install, and requires very little upkeep. Vinyl siding never needs to be painted, and since it is a resilient material, it won't dent on impact like aluminum siding. When it is scratched, the damage is generally not too noticeable because it is the same color all the way through. When it comes time to clean your vinyl siding, the job can be done fairly well with nothing more than a garden hose. If you want a deeper clean every once in a while, you can hire someone to power wash the outside of your house, which will leave your siding looking pretty darn close to brand new.
Vinyl siding is quick to put up, but requires a skilled hand. Unlike aluminum siding, which makes a pretty good do-it-yourself project, professional installation is recommended for vinyl. To get your L.A. home clad in brand new vinyl siding, expect a bill of around $11,500. Another good thing about this material is that homeowners can expect 107 percent of their construction costs to be recouped in added property value.
Exterior House Painting in L.A.
Siding might not be at the top of everyone's list; sometimes brightening up the appearance of a property's exterior is better done in a more direct manner. Painting your home's exterior is an efficient and cost-effective way to increase your curb appeal. The amount of work that goes into painting the outside of your house will be affected by the condition of the existing paint. If your home's exterior paint is cracked and peeling, not only will the paint need to be removed, but you might have some moisture damage underneath that will require attention before the new paint is applied.
Painting costs vary greatly, and generally depend on the amount of area that needs to be painted, the amount of prep work before the first coat of new paint can go on, and the price and quality of the paint you plan to use. In most cases, it is best to use the highest quality paint available. This is because most of the bottom line cost of the project is not in the materials, but in the labor. Upgrading to better-quality paint will raise the bill, but will most likely save money in the long run. Average prices for exterior painting across the country range anywhere from $2,000 to $5,000; L.A. residents should expect their final costs to be a little above average.
Install a Deck
There's no better place to enjoy a warm L.A. evening than on your own personal deck. Great for both entertaining and relaxing, decks are one of the most popular home improvement projects around. Los Angeles residents will be able to use an addition like this for most of the year, a luxury not found in many parts of the country, and the mild weather and low precipitation levels will help extend the life of your investment.
The material you choose to build your deck will play an important part in how long it lasts. While pine can last quite a while if treated and properly maintained, other materials such as composite or plastic lumber can also be used. One of the newer trends in outdoor wood construction is using tropical hardwoods such as Ipe. Ipe is incredibly strong and hard, and can't be cut or drilled in the same way as common lumber. It must be pre-drilled before it is installed, and is pricier than other species of wood. In L.A., deck additions average about $16,500 and recover about 95 percent of their construction costs.
Window Replacement
While it's true that the weather in L.A. is far more consistent than weather in other areas of the country, it doesn't mean that the temperature inside the home is always ideal. Everyone will have his or her own personal preference for what feels best, and the ability to control the temperature inside the home is one of the best things about modern living. Old windows are often the culprits in letting air from the outside come indoors, and replacing old windows will decrease this effect.
Installing new windows in Los Angeles usually costs between $12,000 and $13,000 and often recovers more than 100 percent of construction costs in resale value. Not only will the temperature in your home be less likely to fluctuate with new windows, but heating and cooling bills may also be reduced. Additionally, new windows are easier to open and close, and can even be easier to clean.
No Comments Yet