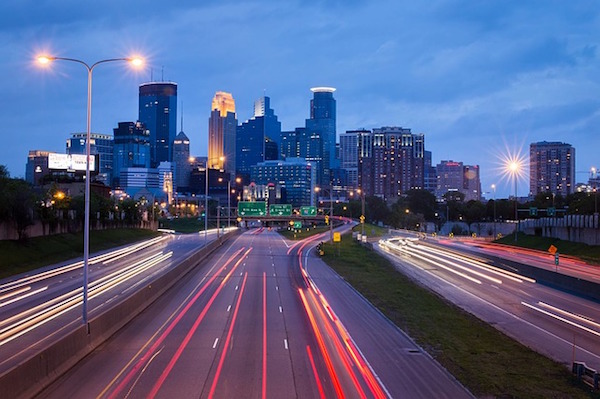 Now that the holidays have passed, the shopping frenzy is over, and the traveling season is in the rear view mirror, it's the time of year when the minds of many Twin Cities' homeowners start drifting away from visions of sugar plum fairies toward potential home improvement projects. Deciding on the right project, however, can be a tough decision. You have to balance wants and desires against practical considerations like needs, project timelines, and budgets. And in order to figure all that out, you need to have some hard and fast numbers to work with.
Getting in touch with local contractors is the only sure way to get specific information about your upcoming project. However, HomeAdvisor is happy to give you reliable average costs and timelines for some of the most popular Minneapolis-St. Paul home improvements. Drawing information from the thousands of post-project surveys that we send out every year to Twin Cities homeowners who used our contractor referral services, here's a quick list of the most popular projects, their average costs, and how long you should expect each one to take.
Kitchen Remodeling
Kitchen remodeling in the Twin Cities metro area isn't cheap (averaging $15,000 per job) or quick (averaging 29 days start to finish) but it continues to be one of the most desired home improvements on the market. After all, the modern kitchen has supplanted the family room as the central gathering place in most households, making it a strong candidate for remodeling projects that pull out all the stops. However, keep in mind that kitchen remodels can vary in price quite bit. We have records of simple remodels in the Minneapolis-St. Paul metro area that cost as little as $9,000, and larger jobs that ended up costing $25,000. Generally size and materials account for the large differences in price. A small kitchen done up with Pergo flooring and stock cabinetry makes for a quick and inexpensive job easily at, or below, that $9000 mark. However, with select building materials out there like custom-cut granite countertops, custom hardwood cabinetry, and natural stone tile flooring, final price tags of $50,000 or more don't even raise eyebrows anymore in elite neighborhoods like Manchester-Groveland and Summit Hill.
Bathroom Remodeling
Along with kitchen remodeling, bathroom remodels are one of the smartest remodels around from both a functional and investment standpoint. After all, the first two places prospective homebuyers look when they visit a home are the kitchen and bathroom. And if the $15,000 average price tag of a kitchen remodel in Minneapolis took your breath away, you'll be pleased to hear that an average bathroom remodel in Minneapolis-St. Paul runs only half that at $7,600 (though they still average 21 days to complete). Like kitchens, the final costs of bathroom remodels vary, and are a reflection of the size and scope of individual projects. Redoing that half bath in the basement with big box hardware store fixtures, vinyl flooring, and a plastic shower insert, is going to get you out on the cheap. The luxury master bedroom job with his and her sinks, granite countertops, and a custom-designed jetted tub, is another prospect all together.
Basement Remodel
If kitchens and bathrooms are the old aristocracy of the remodeling industry, basement remodeling in Minneapolis-St. Paul is the guy who just won a $100 million playing the lottery. Basement remodeling is one of the most popular and fastest growing segments of the remodeling industry in the Twin Cities with an average price tag to match. An average basement remodel in Minneapolis-St. Paul runs $32,500; though they can be done for as little as $12,000 or cost as much as $60,000. It's true, basement remodels can be pricey, but when you figure that final costs include a new home office, a few extra bedrooms, a rec room with a pool table, and a place to watch Vikings games on a big screen home theatre system, suddenly the high cost doesn't sound so unreasonable. Average time from start to completion for Twin Cities' basement remodels: 47 days.
New Asphalt Roof
Up to this point we've been talking luxuries. Now let's talk necessities. Every Minneapolis-St. Paul homeowner is going to need a new roof at some juncture. Thunderstorms, hail, heavy rains, major snowfalls, blizzards, high winds, and even tornadoes all take their toll on Twin Cities' roofs, eventually leading to a roof repair or an entire roof replacement. When the bell finally tolls for your old roof, expect to pay around $6,700 for a new asphalt roof installation; though our numbers show a new asphalt roof can cost as much as $13,000, and as little as $2,000. Seven days is the average duration for this project in the Twin Cities, and while that's a few days longer than the job takes in most other major metropolitan areas, a week is still a quick fix compared to major remodeling projects that can stretch out over a month or more.
New Vinyl Siding
Vinyl siding used to have a reputation for growing brittle and cracking in the face of extreme cold, which didn't make it a great match for the coldest major metropolitan area in the lower 48. The new generation of vinyl siding, however, is up to the task and ready for Minneapolis-St. Paul. Not only is it less susceptible to problems caused by extreme temperatures, it also holds its color better, insulates more efficiently, and looks better than past vinyl siding products. An average vinyl siding installation in Minneapolis-St. Paul takes 14 days to complete and runs $13,000, which, interestingly, is higher across the board than vinyl siding installations in most of the rest of the nation. Why? Judging from the disproportionate number of long and pricey vinyl siding installations recorded in Minneapolis-St. Paul, our best guess is that the inflated numbers are a reflection of the fact that in the Twin Cities new luxury lines of vinyl siding and high-end installations are dominating the vinyl siding industry.
House Painting
House painting is consistently one of the most requested services that we refer contractors to homeowners for in Minneapolis-St. Paul. Fortunately, it's also one of the quickest and least expensive jobs. Our data shows that an average exterior paint job in the Twin Cities costs about $2,800 and rarely takes more than three days to complete. And while the aesthetic benefits are instantaneous, a new paint job makes an old house look new virtually overnight, it also provides your home with a vital layer of protection against the many combinations of rough weather that Minnesota's climate regularly throws at Minneapolis-St. Paul homes.
Install a Deck
As you dream of home improvement projects, don't let short sightedness hinder your possibilities. It might be cold now, but spring will be here before you know it. Committing to installing a new deck when the snow's still falling means that your project will likely be completed by the time the first bird of spring starts singing. New decks in Minneapolis-St. Paul average $8,100 and take an average of eight days to build, though your choice of materials and the size of your proposed deck will cause those figures to vary project-to-project, as our own data indicates. While $8,100 is the average, we have been party to jobs that cost as little as $3,000 and as much as $14,000. Generally composite decking and redwood are going to drive the cost up, as does the size of the deck. Though anyone in the decking business will tell you that in the case of decks, you get what you pay for in looks and longevity.
Replace Windows
The last home improvement we'll comment on is a multiple window replacement in Minneapolis-St. Paul. Replacing windows is one of the few home improvement tasks in the Twin Cities that more than pays for itself as the years roll by. Multiple panes, multiple glazings, low E coatings, insulated frames, and gas fills between panes all make a huge difference when it comes to energy efficiency in both summer and winter. In fact, when you figure annual savings on heating and air conditioning costs that can reach 30 percent to 40 percent, it's easy to see why shelling out for the average price of $6,900 to replace multiple windows in Minneapolis-St. Paul should be a no-brainer for Twin Cities' residents who have the means.
Whether you're ready to break ground on the dream kitchen you've always wanted or you've put off painting your home for too long, this is the perfect time of year to start thinking home improvement, call in a contractor, and beat the annual spring rush in the Twin Cities metropolitan area.
No Comments Yet