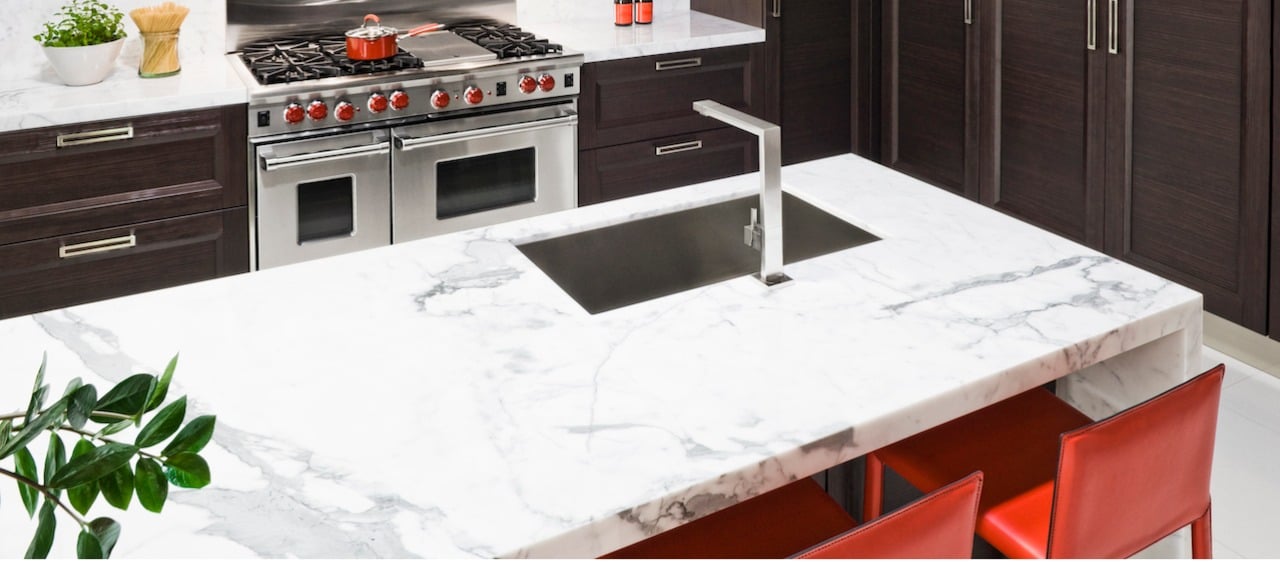 © PBNJ Productions/Getty Images.
With an ever-growing list of materials, designs and price points, choosing new countertops can feel intimidating. Fortunately, there's help. Use this quick guide to kickstart your research and find the best countertops for your kitchen, bathroom or laundry room.
On This Page:
Solid Surface
How to Choose Countertops
There are several factors to consider when it comes to choosing the best countertops for your home. You'll need to consider the cost to install countertops as well as the style and durability of your options before deciding. When in doubt, talk to a local countertop installer to see which option is best for your space.
"Explore all options and if you find yourself at the end of it saying, this is what I like and this is what I really want, I don't think you really go wrong." – Michael D. Bogucki of E5 Contracting Services, Buffalo, NY
Where to Get Countertops
You can buy countertops at home improvement retailers, local specialty stores, or even online from stores like Ikea®. Some stores specialize in certain types of countertops, while others carry a full range of options. When it comes to natural stone, it's helpful to see the actual slab in person before selecting so you know exactly what you're getting.
Types of Countertop Materials
There's a wide array of countertop materials to choose from for your home, including granite, quartz, tile, laminate, stainless steel, marble, soapstone, concrete and butcher block. Marble is on the pricier end of the spectrum, costing up to $190 per square foot, while ceramic tile runs from $1 to $15 per square foot. Take a look at the pros and cons of some of the most popular materials.
Granite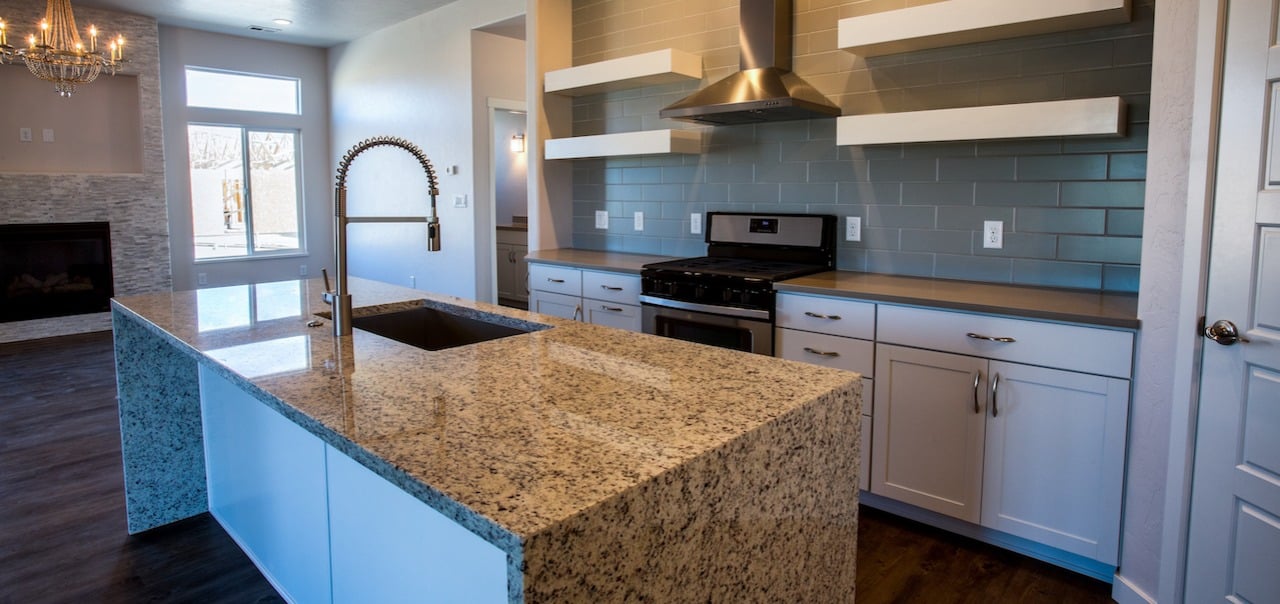 © grandriver/E+/Getty Images.
Pros:
Low upkeep
Several styles to choose from
Durable
Cons:
Can be more expensive
May stain
Cost:
The cost to install granite countertops ranges from $2,000 to $4,500, depending on the scope of the project.
Quartz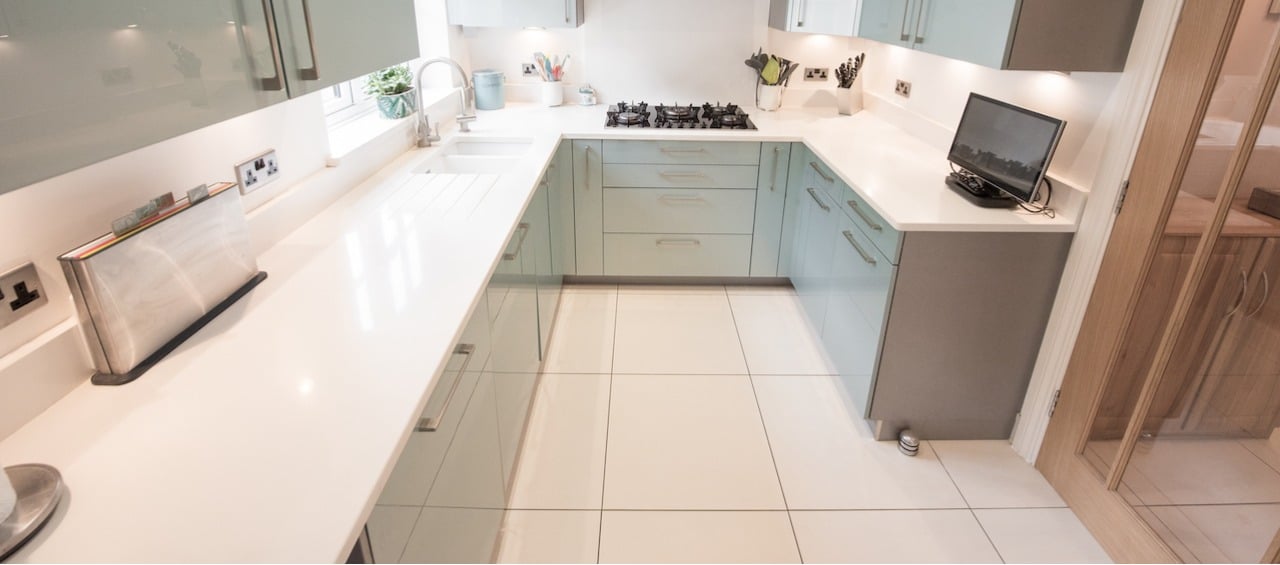 © John Keeble/Moment/Getty Images.
Pros:
Almost zero upkeep
Comes in several colors and styles
Has a consistent, manufactured look
Very durable
Cons:
Not a natural stone
One of the pricier material options
Cost:
Quartz countertop installation costs range from $1,500 to $12,000. You can expect to pay more for custom sink, faucet and cooktop cutouts, as well as unique edges.
Laminate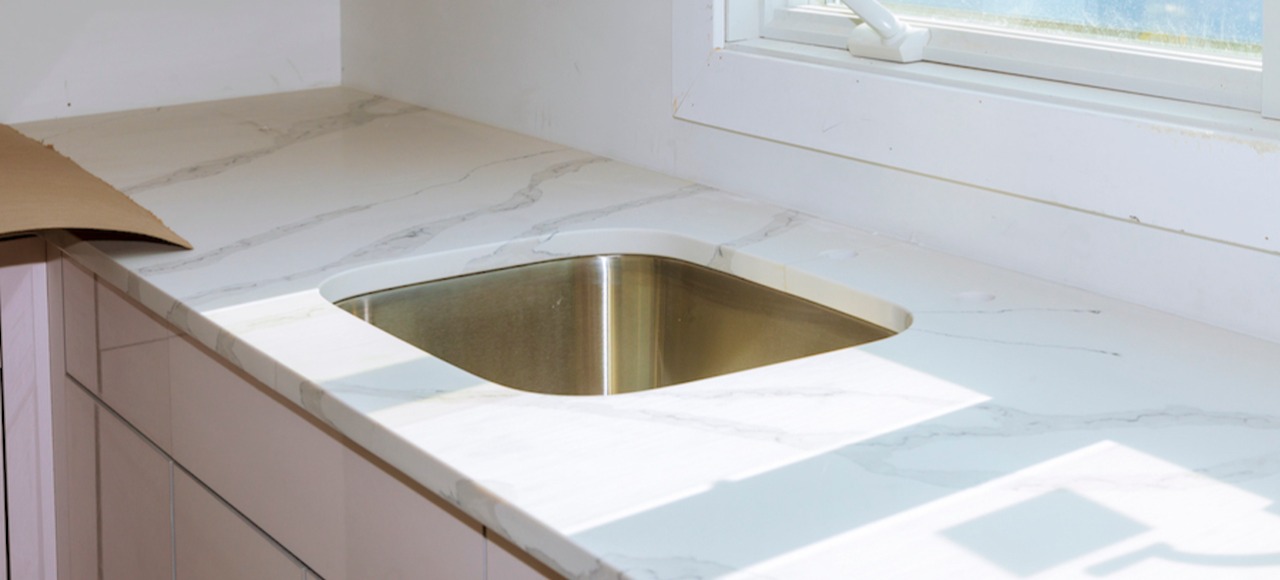 © photovs/iStock / Getty Images Plus/Getty Images.
Pros:
Less expensive than other options
More styles available than in previous years
Cons:
Not as durable as other materials
Prone to burns and scratches
Cost:
The cost to install laminate countertops typically starts at $800. Homeowners report paying an average of $1,200 per project.
Tile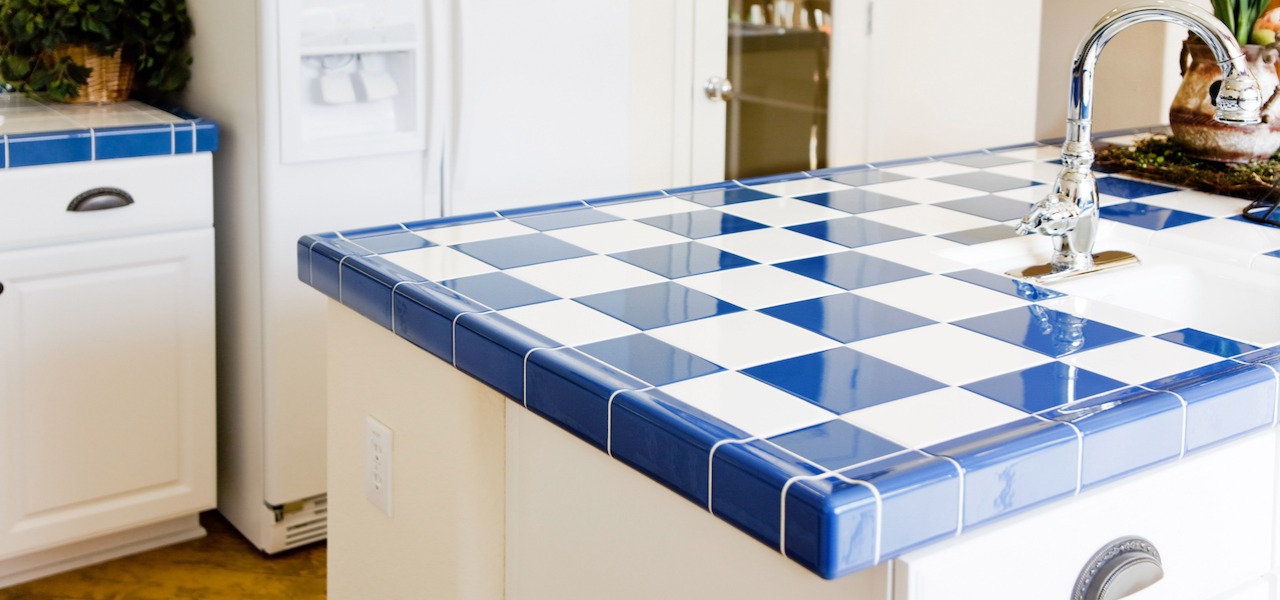 © slobo/iStock / Getty Images Plus/Getty Images.
Pros:
Cheaper option
Several styles, designs and shapes available
Easy to replace if broken
Cons:
Can chip, crack and stain
Grout can become discolored
Cost:
Homeowners say the average cost to install tile countertops is about $3,500. Anticipate paying more for designer tiles or custom work.
Stainless Steel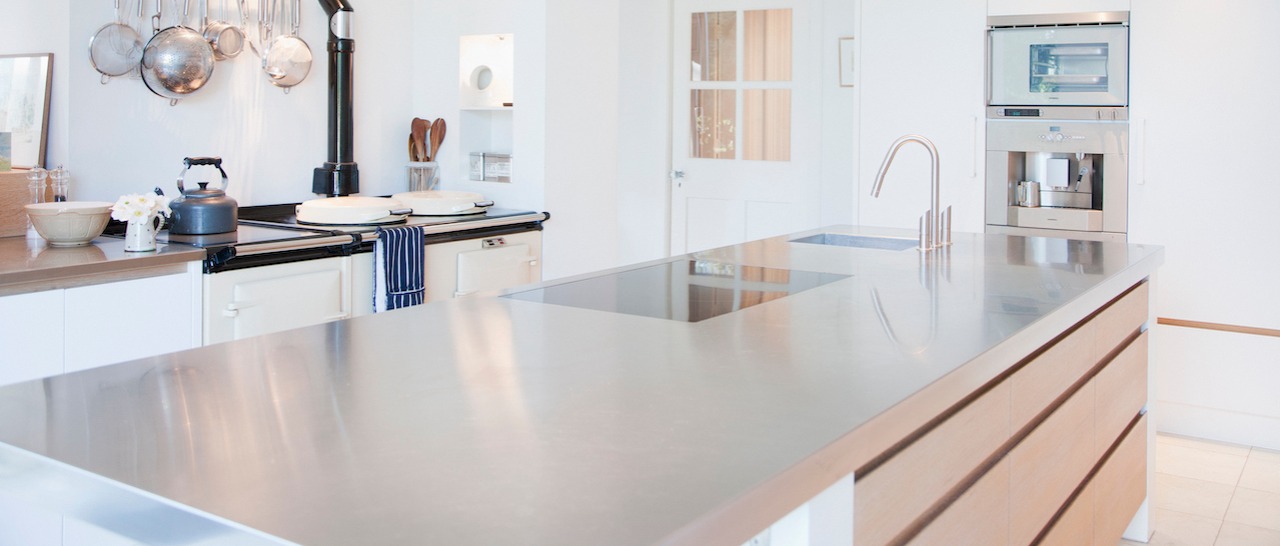 © Robert Daly/OJO Images/Getty Images
Pros:
Good for commercial kitchens
Durable
Sleek look
Cons:
Can scratch and shows fingerprints
Is a more expensive option
Cost:
Stainless steel countertops cost between $4,000 and $11,250.
Marble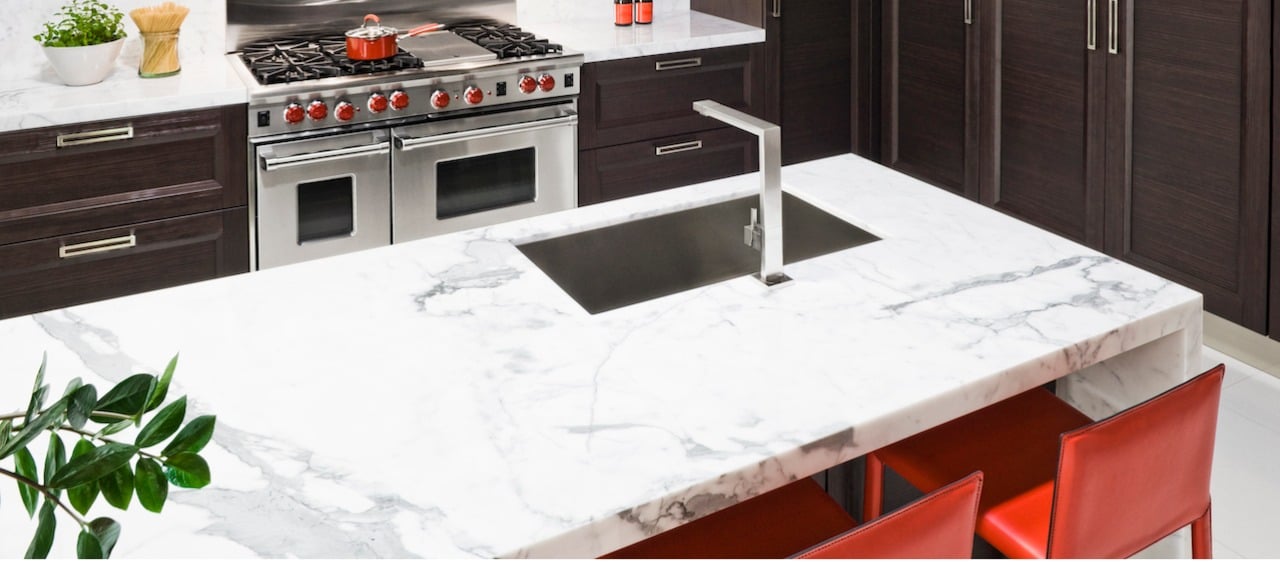 © PBNJ Productions/Getty Images.
Pros:
Natural stone option
Durable
Cons:
More expensive
Can stain
Requires regular maintenance
Cost:
Marble countertop installation costs about $3,000, with homeowners paying anywhere between $1,050 and $9,650.
Soapstone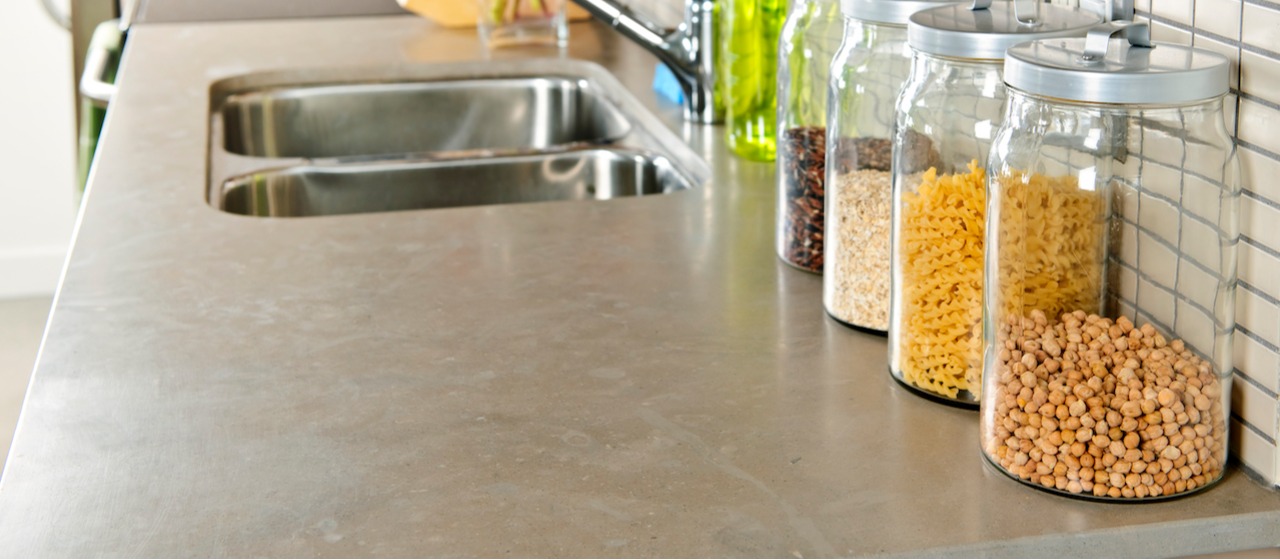 © Elenathewise/iStock / Getty Images Plus/Getty Images.
Pros:
Natural stone option
Easy to maintain
Heat resistant
Cons:
Can nick and scratch easily
Pricier than some materials
Cost:
Soapstone countertop costs generally range from $2,700 and $4,200.
Concrete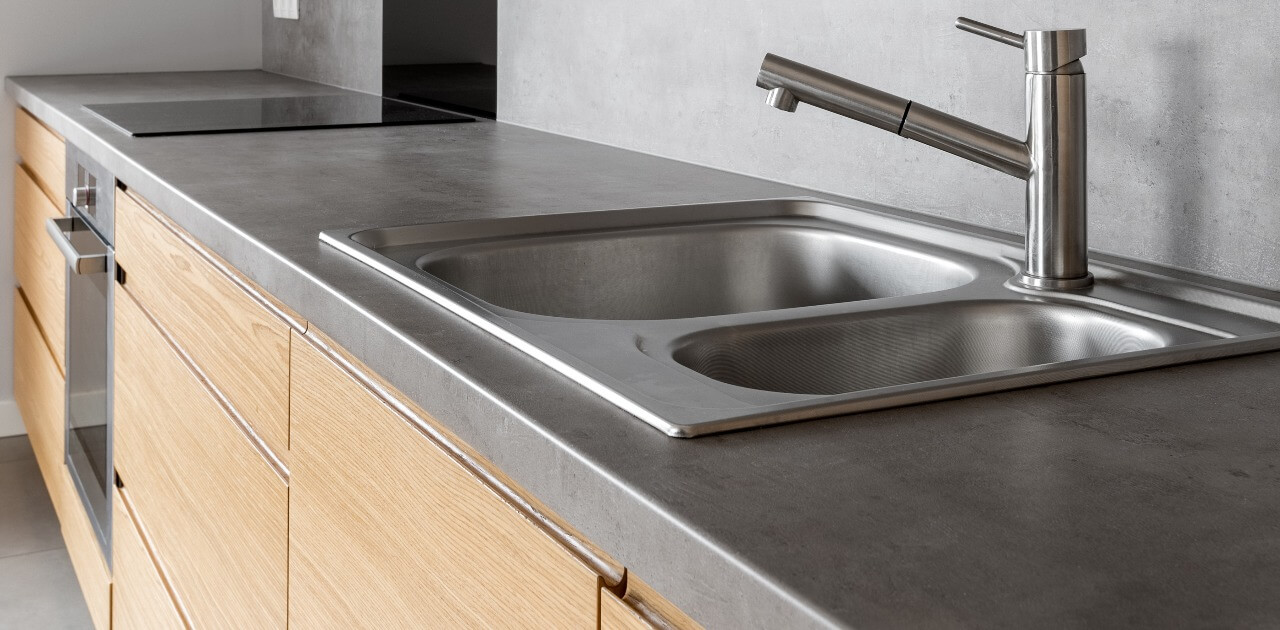 © in4mal/iStock / Getty Images Plus/Getty Images.
Pros:
Extremely durable
Highly customizable
Cons:
Expensive
Requires regular sealing
Prone to chips
Cost:
The cost to install a concrete countertop runs from $3,300 to $7,200 for a typical 55 square-foot space. Homeowners can pay upwards of $10,000 depending on factors like the stain, style, polish or color chosen.
Butcher block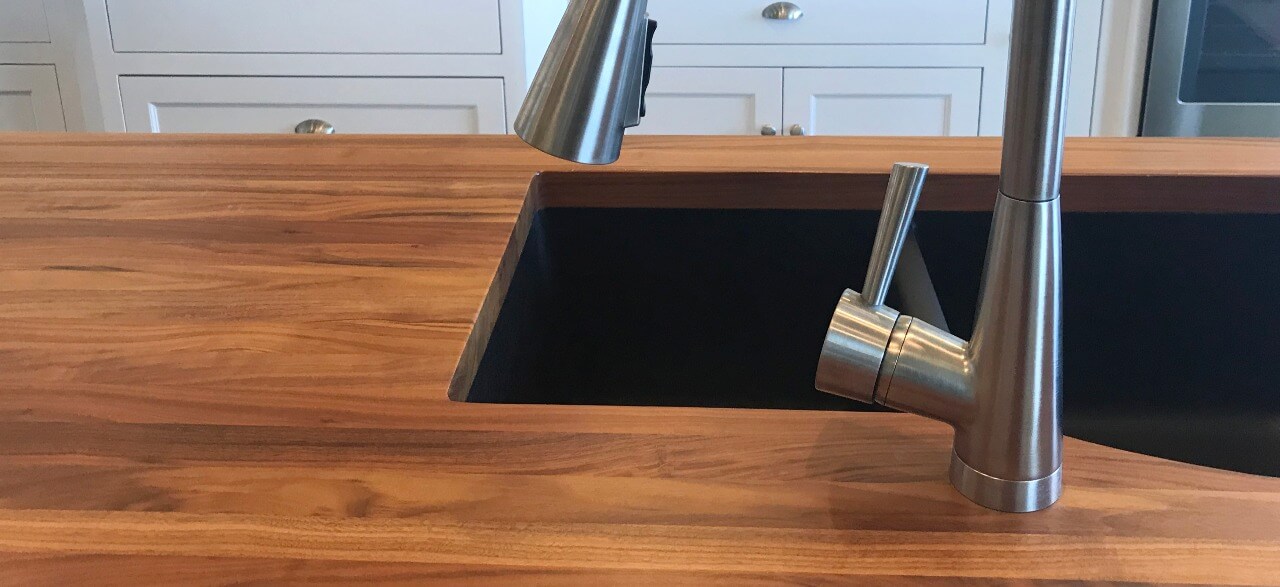 © TriggerPhoto/iStock / Getty Images Plus/Getty Images.
Pros:
Warm, wooden option
Less expensive than some materials
Lighter-weight material
Cons:
Expensive
Must oil the surface frequently
Can scratch
May burn with heat
Cost:
Butcher block countertops cost anywhere from $1,200 to $15,000. You can keep costs down by avoiding custom work and exotic hardwoods.
New or Alternative Countertop Ideas
There are several new options available to homeowners seeking alternative styles. Here are a few you may want to consider.
Slate is a durable option that doesn't require much upkeep. This material comes in darker hues with some color variation. On average, slate costs $77 to $100 per square foot.
Cultured Granite runs from $40 to $65 per square foot. This polymer-blend granite is durable and comes in several different color options and styles.
Recycled Paper or Paper Stone runs from $45 to $70 per square foot. These composite materials are ecofriendly. Though highly durable, paper stone counters do require routine maintenance.
Recycled Glass: Recycled glass countertops countertops cost about $90 per square foot for materials and installation. They're durable, eco-friendly, and come in several color options.
Countertop Installation Costs
Installing countertops costs from $1,900 to $4,200 on average. Installers may charge more for removal and disposal of existing materials. Luxury styles, like waterfall countertops, can add an additional $1,000 to $3,000 onto the installation price. This project is often worth it for homeowners, as upgrading your kitchen and bathroom can offer as much as a 75% resale return on investment (ROI).
Countertop Comparison
With so many options available, it's no wonder that there's some debate between similar materials. Quartz and granite countertops are often pitted against each other thanks to their similar durability and look. Laminate and tile are often compared as possible cheap kitchen countertop alternatives to granite.
When in doubt, talk to a countertop professional to get the best advice for your space.
Most Durable Countertops
Some of the most durable options available include granite, quartz, quartzite and recycled glass. They are resistant to scratches, chips and heat.
Eco-Friendly, Sustainable Options
Recycled glass, recycled paper and composite countertops are typically the most eco-friendly options. If eco-friendliness and sustainability are important to you, research brands and products before purchasing to ensure they meet your criteria.
Best DIY Countertops
While it's always best to hire a pro for this type of project, there are a few more DIY-friendly options available. Tile, overlays and contact paper are the easiest materials to install yourself.
Easiest to Maintain
The easiest materials to maintain include quartz, granite and stainless steel.
Cheapest Type of Countertops
The cheapest materials per square foot include laminate, ceramic and porcelain tile, and butcher block. However, prices vary depending on the style you choose and the grade of each material.
Prettiest Countertops
The prettiest option for your home will depend on your own personal preference and needs. However, quartz is often selected for its attractiveness and wide range of colors and patterns.
Best Countertop Options for Every Room
Best Kitchen Countertops
The best kitchen surfaces are typically heat resistant and durable to accommodate hot pans, food and heavy use. Quartz, steel and granite are popular choices.
Best Bathroom Countertops
The best bathroom surfaces should accommodate your personal needs. If you use heat-styling products, you'll likely want a heat-resistant surface like soapstone, granite, quartz or quartzite. For a small powder room, you may want to invest in a marble countertop to add style to the space.
Best Laundry Room Countertop Types
Laundry room surfaces should be durable and heat-resistant to accommodate ironing and wet clothes. Slate, quartz and granite are all good options. If you don't iron much and don't plan to set wet clothes out, then butcher block may be a better choice to hold supplies and warm up the space.
6 Comments