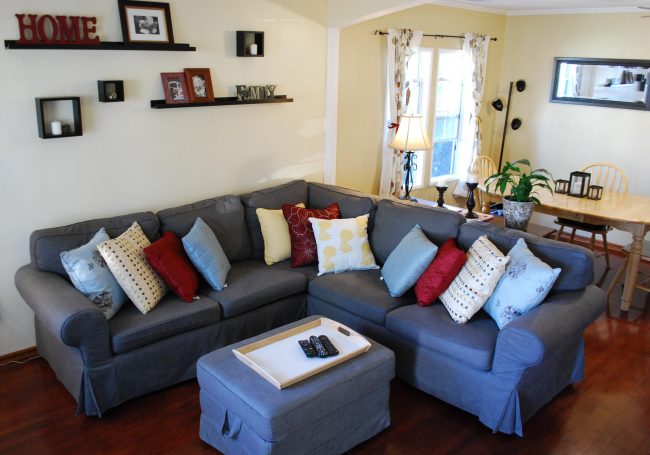 While Valentine's Day tends to illicit extreme sentiments of love and hate, Cuddle-Up Day (Jan. 6th) has an arguably purer ethos and generates less animosity from the jaded among us. After all, you don't need chocolate, flowers, candy, or a card. The recipe for a cuddle is as simple as a blanket and two warm bodies. For a sweeter dish, you can add love. If you like spicy food, you can serve your cuddle with a spoon. If you are among those jaded by the flimsy veneer of Valentine's, you might consider bumping your romantic fervor up a calendar month. Say what you will about the superficiality of Valentine's Day, but there's no need to hate on Cuddle-Up Day.
The Commoditization of Cuddle-Up Day
While you certainly don't need to spend any money to celebrate this holiday, it doesn't mean that you can't. If you've been looking for an excuse to buy a new bed, sofa, or loveseat, this day is better than most. Plan ahead or go shopping for this new cuddle spot, and by making it a special occasion, you're likely to score points with your loved one. This may sound like the ruination of a good thing, but spending money one year on something that will improve your home, as well as your love life, isn't the same as the overplayed motifs of Valentine's Day.
Cuddle-Up Day Projects
Of course, the basic idea for cuddle day is self-explanatory. Whether you're a fan of hot chocolate or cider, popcorn or cookies, cuddling to stay warm during the winter is undoubtedly one of the first social activities humans ever engaged in. And this year is going to be more brutal than most. Major ice storms have already hit the Northeast and Midwest, while the Farmer's Almanac is predicting a colder than normal January for most of the country. Here are ways to make your home more cuddle-friendly this year.
1. Beds and Sofas
Whether you like to cuddle while you watch TV in the living room or snuggle up before drifting to sleep, the cushioned of a new bed or sofa speaks to essential cuddling. Although these home accents can get expensive, they also make for great investments, as one of the few things in your home that you know you'll use every day.
According to HomeAdvisor, industry leader for online contractor referral services, customized furniture requests typically jump by 30 percent in the month of January and remain steady through February.
2. Fireplaces
Few places combine warmth and romance like a fireplace. Whether you want the authenticity of a wood-burning fireplace or the convenience of a gas fireplace, the beauty of a stone fireplace or the economy of a pre-fabricated fireplace, there is no better place to have a good cuddle with your loved one.
Despite January being the heart of the winter season, so far Valentine's Day wins this battle, according to HomeAdvisor. Although there is a modest 6 percent jump in fireplace installations from December to January, the demand really takes off in February with an additional 25 percent increase.
3. Home Theater Systems
Home theater system installation actually decreases during the month of January, as these systems bridge the gap between holiday retail shopping and the beginning of the home improvement season. That said, whether you received a home theater system for the holidays or want one for your home anyway, there is no better time to enjoy a Blu-Ray movie than on Cuddle-Up Day.
4. Cuddles for Singles
One of the things that turns people off about Valentine's Day is experiencing the holiday without a significant other. If you're a pet person, you don't need a girlfriend, boyfriend, or spouse to enjoy the spoils of this holiday. Get your pet a new place to sleep, lounge, or play, give them a treat, or cover your sofa with a sheet and let them cuddle with you for the day.
No Comments Yet