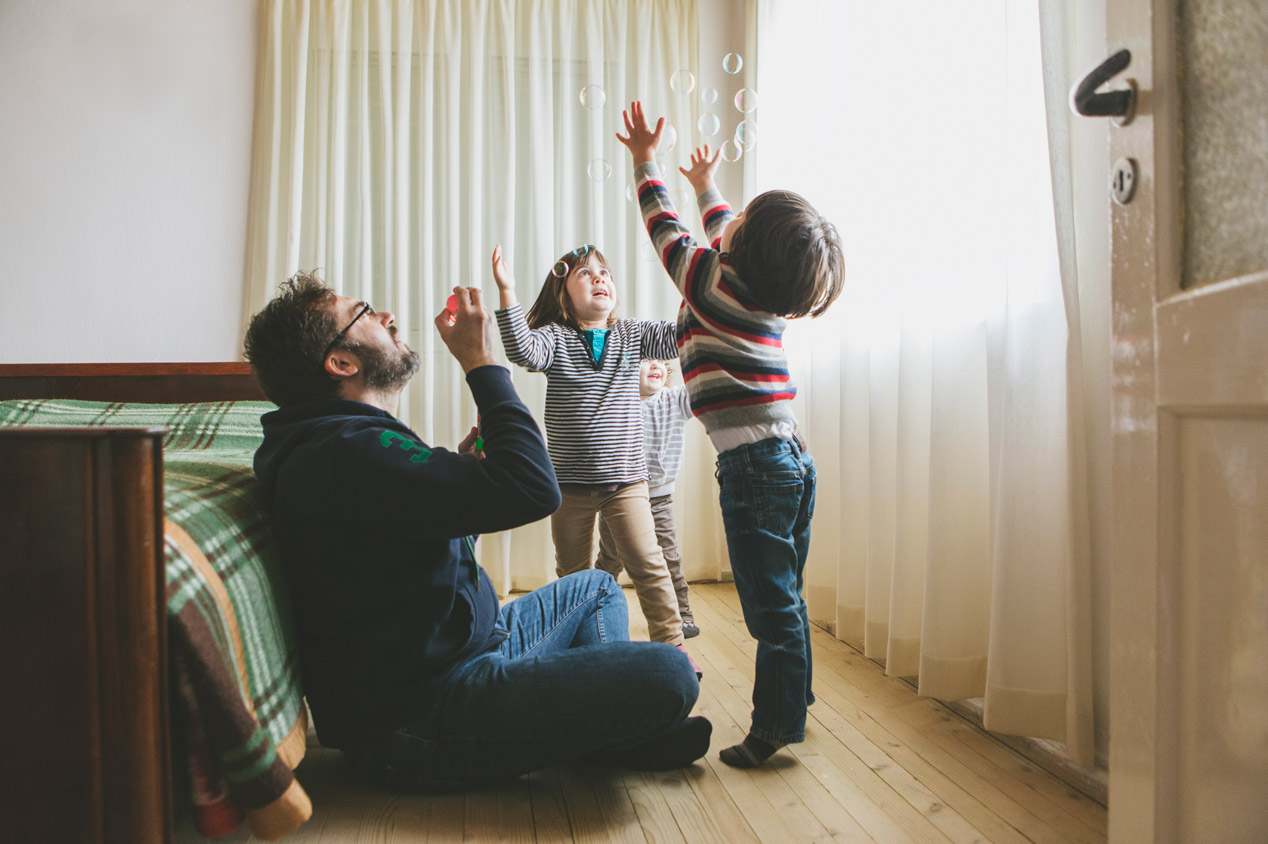 Thanasis Zovoilis/The Image Bank via Getty Images
If you are choosing between installing blinds and curtains in your home, consider the style and look you want; your climate control, lighting and energy efficiency goals; and the costs involved in their installation and maintenance. This guide will help you decide whether curtains or blinds are best for your home.
Pros and Cons of Blinds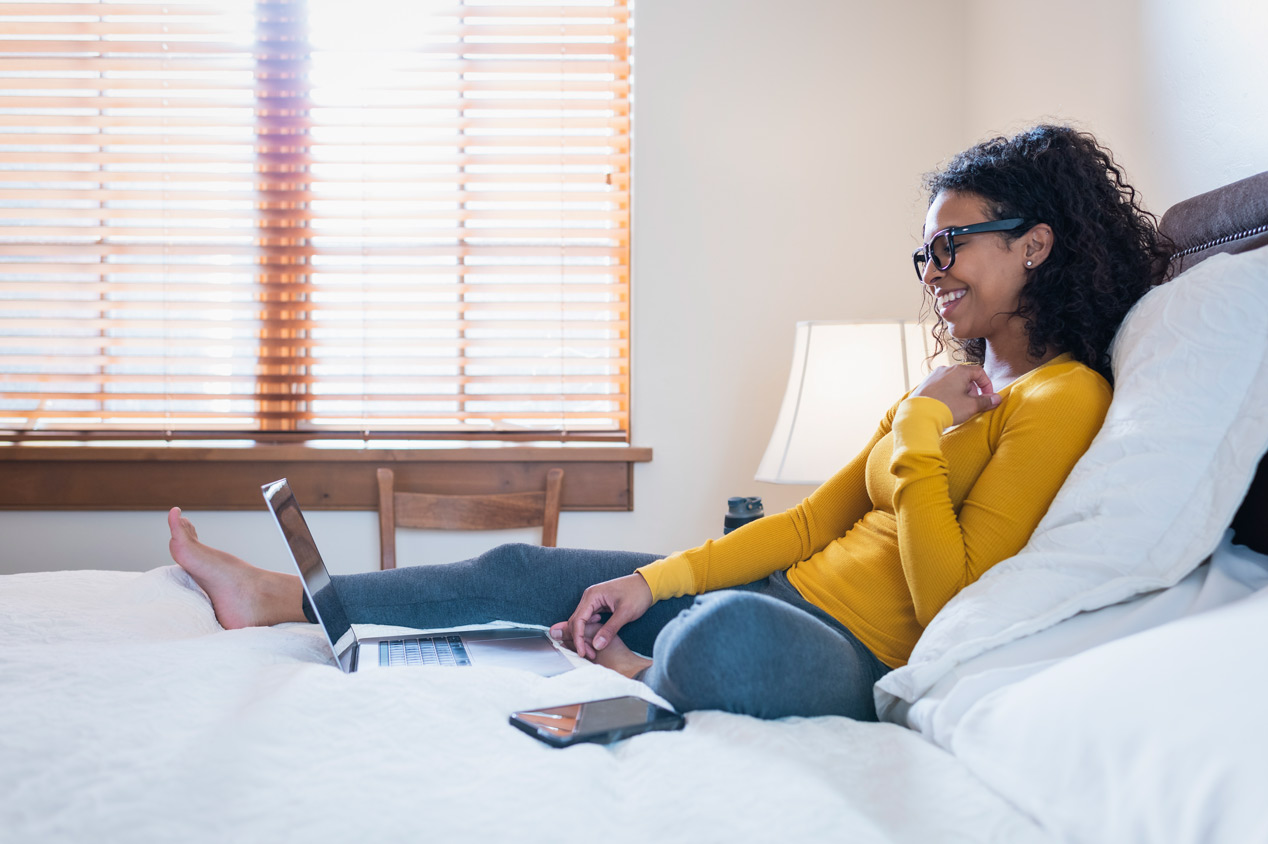 Tony Anderson/DigitalVision via Getty Images
Pros
Window coverings like roller blinds, vertical blinds, mini blinds or similar options are popular choices due to their relatively low cost, ability to let light in, and the way they blend into the window without interfering with the room's design.
Blinds work well in small spaces that could be overwhelmed by larger draperies. They are also typically less expensive than curtains and they don't tend to trap heat in a room. Blinds are also fairly windproof, unlike curtains which will flap in the breeze if a window is open.
They can protect furniture and carpet or rugs from the sunlight's glare as well. Plus, blinds are easy to clean and come in a range of colors and styles that blend into most decor.
Cons
Blinds come in a more limited range of colors and styles than curtains, so if you're looking for a focal point, blinds may fall short. Plus, they tend to allow more heat and light through than thicker curtains, so they are not a good choice for people looking for insulation or significant room-darkening. Blind cords can also be a potential choking hazard.
Find a Local Blind Installation Pro
Pros and Cons of Curtains

Kelvin Murray/Stone via Getty Images
Pros
Curtains can range from sheer panels to heavy velvet or satin draperies that block nearly all the light from a room or anything in between. Curtains are available in innumerable styles, colors, and fabrications. You can even splurge on custom-made curtains to get the exact aesthetic you desire.
Another advantage of curtains is their ability to block out noise and light (think black-out drapes). They tend to offer more privacy than blinds since they can close completely and can either trap heat inside or keep a room from overheating while also protecting your furniture and decor from excessive sun exposure.
Cons
While curtains are versatile, long drapes can be hard to clean and may get dirty easily, especially if you have long-haired pets or young children at home. Long or heavy curtains can also overwhelm a room, making the space feel smaller or more confining.
Depending on the material you choose, curtains can be more expensive to purchase and maintain than blinds. Remember that you'll likely have to remove curtains from the rods entirely to clean them thoroughly, and you may have to use a dry-cleaner depending on the material.
Curtains Versus Blinds
So which is best for your needs? Here's the breakdown.
Appearance​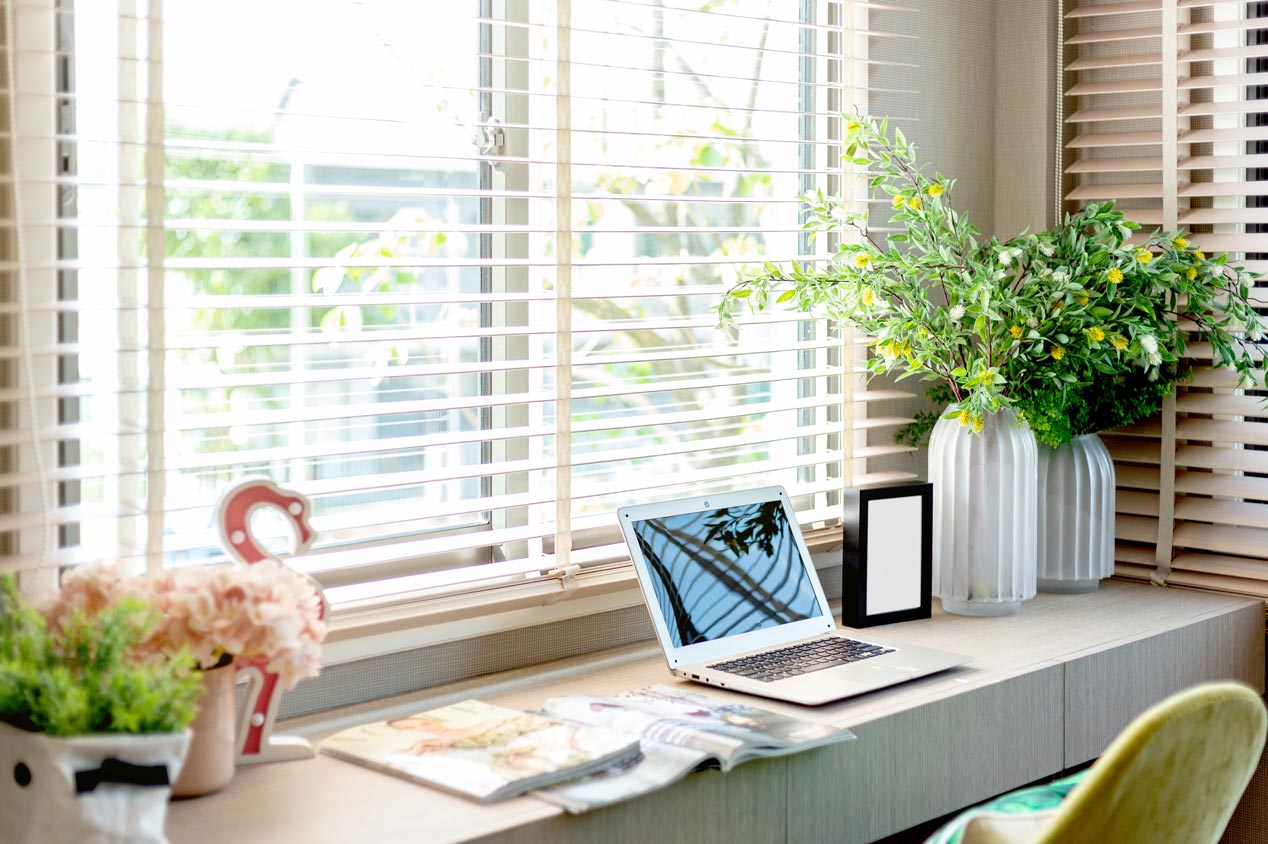 Passakorn Leelawat / EyeEm/EyeEm via Getty Images
Whether you prefer the look of blinds or curtains is largely a personal choice. However, if you plan on selling your property soon, you should also consider what may do best on the market in your area. Going with more neutral blinds if you want to enhance your property value is usually a wiser choice.
Blinds: Blinds are generally sleeker and can be more practical since they can essentially fade into the background of any decor and many consider them to be more modern than heavy draped curtains or window treatments.
Curtains: Curtains can be a focal point, so consider your aesthetic goals for the space when you are choosing between curtains and blinds.
Winner: Tie
Options and Customizations​
Blinds: Horizontal blinds or Venetian blinds, roller blinds and Roman blinds are all popular choices, and blinds can usually be custom-fit to the size and shape of your windows. The standard color offerings tend toward the neutral and generally blend into the room. Blinds also allow for more granular privacy control.
Curtains: Curtains generally come in a greater range of silhouettes, colors, materials, and styles so that you can use window treatments as a statement or key piece of decor in a given room. Curtains can provide nearly complete privacy when closed but generally don't conceal much when they are open.
Winner: Curtains
Price​
Blinds: Blinds are generally less expensive to install than curtains, but costs may vary depending on the type of materials you choose and the size and shape of the windows involved.
Overall, installing blinds costs between $212 and $1,200, with an average price of $700. This can vary depending on your choice of material, but commonly used options like wood and faux wood, aluminum, PVC, and Roman or fabric blinds average around $80 per window for materials, with labor running between $35 to $100 hourly depending on your location—check with a blind installer near you for an exact quote. Removing old blinds or window treatments can add around $100 to $200 to the final estimate.
Motorized or automatic blinds can be pricier than the aforementioned manual options, and they cost between $400 to $600 for interior blinds and $1,000 or more for exteriors.
Curtains: You can generally expect that window treatments will cost at least $150 to $1,000 or more, and things can get more expensive if you layer various types of drapes with blinds or shades.
Winner: Blinds
Ease of Installation
Blinds: Installing blinds yourself can be a relatively simple project if you opt for basic blinds and your windows are standard-sized, but custom work or anything involving hard-to-reach, awkwardly shaped windows are best left to the pros.
Curtains: It is definitely possible to install curtain rods and hang curtains yourself—it just takes a few simple screws. However, suppose you want something particularly complex or prefer to leave the home improvement projects to the experts. In that case, there's likely a curtain or drapery installer near you who can also direct you to contractors who make custom curtains as well.
Winner: Curtains if you choose to DIY, otherwise a tie.
Maintenance​
Blinds: Blinds can be simple to dust (just get a feather duster or damp cloth), or you can likely even use the fabric brush attachment on a vacuum cleaner for fabric blinds. Generally, blinds require less effort than curtains, shades, or more elaborate window treatments to clean and otherwise maintain.
Curtains: Curtains typically require that they be taken down and washed, ironed, steamed, or even professionally dry-cleaned. While you can use a feather duster or damp cloth on fabric blinds in between cleanings, you will need to take them down and wash them or have them cleaned seasonally to remove dust and dirt and keep them looking crisp.
Winner: Blinds
Temperature Regulation and Energy Efficiency
Curtains: Different curtains are better than others at keeping the temperature regulated and blocking out light. For instance, you may want blackout drapes for bedroom window treatments but only need sheer curtains in a living room, kitchen, or other space that gets a lot of shade from nearby trees or landscaping.
Blinds: Blinds allow for more customization in regard to light allowed in, but most types of blinds let some light in even when closed. They also may not trap heat or cool air as well as curtains, but this could be an advantage depending on your climate.
Winner: Tie. Whether blinds or curtains are more efficient depends on your climate and resulting heating or cooling needs.
ROI or Resale Value​
Curtains: New curtains can add visual appeal, but their many different types and styles make them more subjective to individual aesthetic preferences than blinds. They can be a deal-maker depending on the audience.
Blinds: Recently installed blinds can add to the resale value by making your property look fresh and up-to-date. Blinds tend to be fairly neutral and work in a variety of design schemes.
Winner: Blinds
Which Is Best for Your Home?
While both blinds and curtains are appealing for different reasons, blinds are a clear winner based on the above criteria. They are easy to maintain, energy-efficient, generally neutral in appearance, and can enhance the value of a home. However, if you want to make a design statement, you might still want to consider curtains—or layer both blinds and curtains if you really can't decide.
Start Your Blind Installation Project Now
No Comments Yet