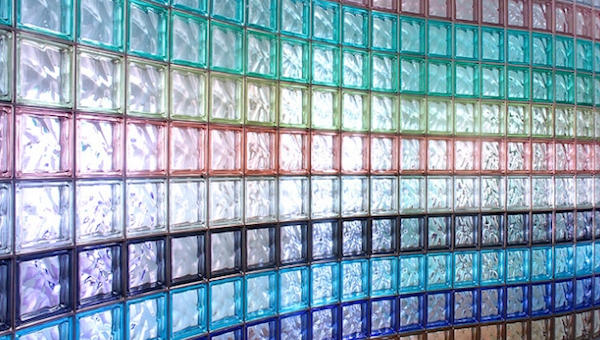 Many homeowners don't immediately think of decorative glass for their window installments, but they offer a unique look for windows and are often energy-efficient in addition to providing interesting wall décor. Admittedly, decorative glass windows may not be right for every room in your home, but they're appropriate for a lot more than churches and museums. The most popular place for these window installations are actually as part of a glass door window and some homeowners decide to install them as their own decorative art piece. You don't even need a window opening to install a decorative glass window. This alone makes them a great idea for many home areas, but especially for windowless basements.
Decorative Glass Window: Stained Glass
Stained glass windows are traditionally reserved for the church, but as more and more homeowners are electing to install them in their home, decorative glass companies have been eager to bring their services to the residential market. Stained glass can be custom designed to match any room and decorating style. Some homeowners choose a religious design and convert one of their rooms into a home chapel. It's a great idea for homeowners who find it, for one reason or another, difficult to make it to church, or just homeowners who would like personalized spiritual rituals. Prices for stained glass windows vary greatly, depending on size, design, and shape, but a median price is probably somewhere around $125 per square foot.
Decorative Glass Window: Etched Glass
Etched glass windows are created a little differently. First, a design is created for the window. Then, the design is created in a rubber stencil. The glass is blasted with a high-pressure aluminum oxide spray to create a frosted look that creates the intended design. Essentially, the same flexible décor and design options are available as for stained glass windows, except the frosted look conveys a subtler touch on a room. The cost of etching glass also varies widely depending on the complexity of the design, but an estimated average is $6-$7 per square foot—on top of the price of a regular glass window.
Ready to start your
decorative glass

?Find Pros
Decorative Window Film
Decorative window films don't have the same permanent, natural look as decorative glass windows, but they produce a similar effect for a fraction of the cost. The easiest way to explain decorative window film is that it's basically wallpaper for your windows. Much like blinds, drapes, and curtains, it's a kind of window dressing. Decorative window films can be designed to imitate the same effects as stained or etched glass. They create a much more energy-efficient home and also provide a measure of privacy and security, like many other window coverings. Again, while decorative window films probably won't look as sharp in your home, they can be installed for well under a hundred dollars instead of several hundred. If you're wary of decorative windows, this might be a great place to start to judge how a more permanent decorative glass window will look in your home.
No Comments Yet