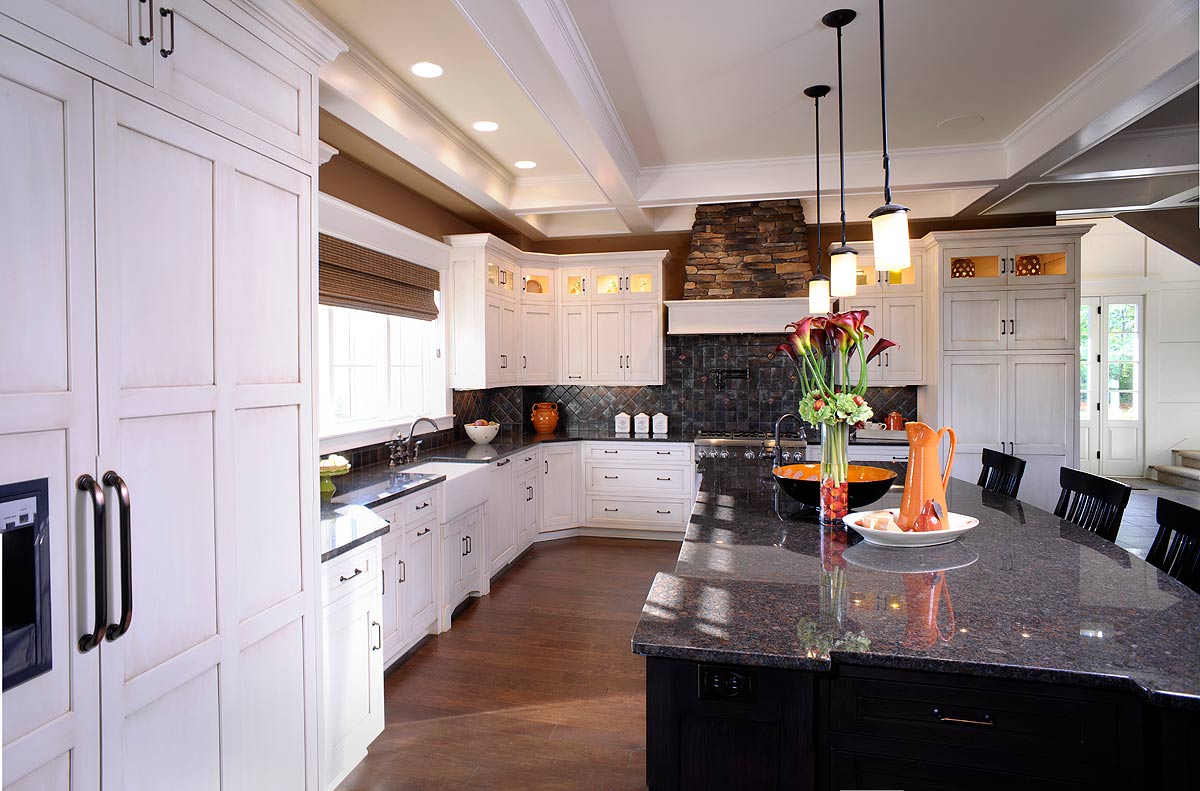 In 2016, the average cost of a kitchen remodel in the United States was just over $20,000. This figure sounds prohibitively expensive to many homeowners, so they begin to consider tackling the project on their own. Remodeling your own kitchen may seem like a reasonable way to save money on the cost of the project, but it's never that simple. You can try to imagine the obstacles and the headaches, but pluck is simply not enough to get the job done. That doesn't mean there aren't more modest ways to save money and eliminate the cost of kitchen remodeling professionals. But to think your skill in building your own fence or installing your own laminate flooring is going to translate into comprehensive remodeling is sheer folly.
The Do It Yourself Kitchen Remodel
The do it yourself kitchen remodel is a project that gets a lot of homeowners, who are trying to save money, into trouble. The kitchen is just not a place to try to cut corners: First, it involves nearly every type of home material except roofing. A kitchen includes costs associated with plumbing, electrical, gas pipes, appliances, cabinetry, countertops, flooring, drywall, and paint. Seems like a lot. Now consider that the first thing potential homebuyers look at, after the number of bedrooms and bathrooms, is the kitchen. With a DIY project, you are giving up some degree of the quality of work that almost always outweighs what you can gain by saving on labor costs. The kitchen just imposes too much knowledge, too much experience, and too many variables to really be attempted by the average, determined homeowner.
Alternatives for Do It Yourself Kitchen Remodeling
This is, more than any other place, the room for the pros to handle. There is too much that can go wrong, and too many different areas to know about, to really be able to achieve the level of quality that you need at this price. On the other hand, if you're willing to put in the time to research kitchen design and interview the necessary subcontractors, many people can successfully serve as their own kitchen remodeling general contractor. Even this role shouldn't be taken on lightly, but if you find one or two subcontractors willing to go that extra mile for their customers and you meticulously delegate the work, you can make it happen and save about 10-20% on the total cost of the remodel. For the average kitchen remodel, this might translate into $2,000-$5,000.
Ready to start your
kitchen remodel

?Find Pros
Minor DIY Kitchen Remodels
That said, you might have the skill and the necessary time to learn and complete an upgrade for one or two areas of your kitchen…
A different color of paint can dramatically change the look of a room. This is something you can do for under $100. Because of all the cabinets, there usually isn't too much to paint, so the job will be fairly small.
Tiling the floor or the counters is a unique remodel that is easy to maintain and clean once installed. Buy an old table and tile the top of it as practice before moving on. The tiles themselves are pretty expensive, but nothing looks better than new tile, not to mention the reduced price for eliminating labor costs.
You probably can't build or install a complete set of kitchen cabinets. Navigating wall and counter space is tougher than most people imagine, but you might be able to create extra kitchen storage by building a standalone cabinet or shelves on empty wall space, discreet corner, or even in an adjacent area of the home.
Beyond these few things, the kitchen is just such a high value room that it might be a mistake to work on it if you don't know what you're doing. Do small remodels first before stepping up into larger ones. Good luck!
No Comments Yet