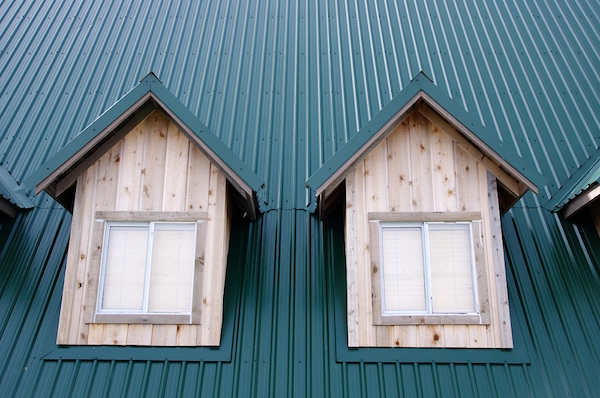 You've heard the word before. You've heard people talk, gush, and brag about them. But what exactly are dormers? Well, it's easy to get confused since people often use the term in referring to different things. It can be used interchangeably to talk about a converted upper-level room, a horizontal extension of the converted room, or a window in the room itself. But a good way to get it all straight is to look at the pitch of a roof, and whenever you see any gabled windows rise from its surface, you're observing a dormer at work.
Where Do They Come From?
Many people convert attics into habitable spaces. It always increases a home's value to acquire more usable square footage. So whether it's a loft bedroom, an entertainment area, or an office, many people use an upper-story to create a room. However, this means you'll now be living within the confines of a roof, which can often cramp your style.
Why Are Dormers There?
In attic conversions, if you have a sloped roof, you're no longer dealing with a typical box-style construction: no more rectangular shapes. You're now living in a triangle and the pitch of your roof has created some sloped walls. So in order to make more space, headroom, and just to square out the shape of things, dormers are often added to the conversion, extending from the sides of the space in order to normalize the room. You can now place a bed in this nook without risking a bump on the head. With fewer angles and grades, you can arrange furniture better and walk around without having to duck as much. In other words, these small extensions neutralize the tilt of the room.
What about Dormer Windows?
A dormer is an addition that extends from the side of the roof, and typically dormer windows are installed in this extension. But often these two words are interchangeable since they always appear together. Because attics are often dark and gloomy, a dormer window makes the interior environment feel homier by letting in some natural light (once again, it normalizes the look of the room). Also, it adds some visual style to the exterior of the house as well, creating a quaint cottage feel to the outside of the home. Since the roof is right there in the room, a skylight is certainly a great option, but dormer windows let light and heat into the space without risk of leakage; plus, they're easier to open.
Do All Dormers Look the Same?
Obviously not. It all depends on the dimensions of the space they're being installed in. They can be as wide and tall as the room itself, or they can be just big enough to hold a window. In fact, if you have a split level home where the main level has no upper-story attached to it, gables can still be affixed to the roof in order to gain some natural light. But they also come in a variety of styles. Here are some popular looks:
Doghouse: It imitates the look of a doghouse with two sloping planes that connect at a central ridge.
Eyebrow: This creates the look of a drowsy eye, forming a low curved half-circle. It's very unique and stylish, but usually only large enough to hold a window.
Recessed: It doesn't jut out from the roof; instead, it's set back into the roof itself and sometimes is referred to as an inset.
Shed: More functional than stylish, this design doesn't have a pitched roof, but it looks like a tall rectangular box.
Who Can I Call About Installing Dormer Windows?
When dealing with your roof, do not take any chances. You're going to be making giant holes in the top of your house, so any mistakes along the way could cause some serious problems, such as leaks, drafts, or unsafe conditions. Adding an addition or remodeling a space is complicated and requires you to maintain a secure structural integrity. So unless you're an extremely skilled craftsmen, leave it to the professional remodelers. The installation is labor intensive, and therefore, though it isn't cheap upfront; paying for a quality installation will always save you money in the long run.
No Comments Yet