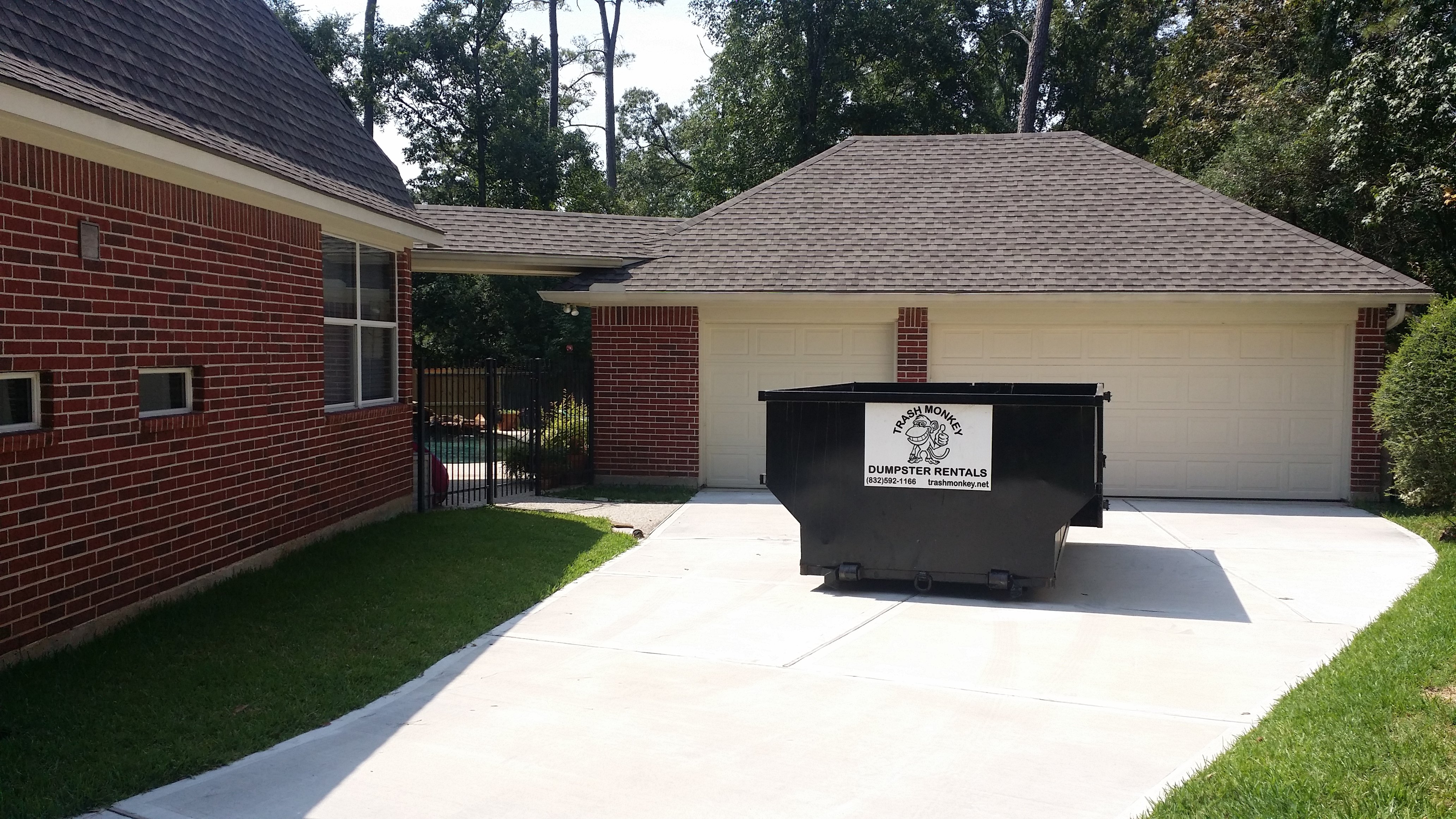 Dumpster rental is for more than just your daily trash. Many people who live out of town or beyond the edge of common municipalities have to resort to the use of a dumpster as their trash service, but this article goes beyond daily dumpster use and digs into certain situations where a dumpster rental might be the best option.
How Dumpster Rental Works
Most people have probably seen these waste receptacles sitting in front of homes that are undergoing a renovation. They look almost like box cars and not like the typical dumpsters that sit behind restaurants and in alleys. They are for rubbish; rubbish being waste material and not food waste. Rubbish is stored in a separate part of a landfill because of its rate of decomposition.
A dumpster rental company will bring the container to your house and typically sit it by the curb or in your driveway. You fill it will scrap material and rubbish, and when you have either used all the space in the container or you have no more waste to throw away, simply call the dumpster rental company, and they will come and haul it away.
Best Times to Rent Dumpsters
There are more possible situations than can be covered in one article, however, there are a few that seem to recur quite often that are worth mentioning.
If you are a do-it-yourselfer and you are going to rip out walls, flooring, roofing, windows, siding, etc, then renting a dumpster is a must. That rubbish has to go somewhere, and this is the most efficient method of containing it and hauling it away.
Large yard projects where you are removing shrubs, trees, sod, play equipment, etc. are great candidates for a these waste containers. This kind of material cannot go in city trash hauling containers and cannot be hauled by a truck at a cost effective price.
These receptacles are perfect if you are moving out of a house and need to do some serious trimming. Bookshelves, dressers, tables, exercise equipment, doors, rugs, and the like are tailor made for these waste containers. Sure, you might not fill the whole thing, but there is nowhere else to put all that rubbish, so renting a dumpster makes total sense.
Trash Dumpster Rental Costs & Sizes
Looking at the data HomeAdvisor gathers on homeowner projects, the average cost to rent a trash dumpster anywhere in the country is $421. The top of this cost range is $1000, and it bottoms out at $200. Residential projects will likely need a $150-$300 Dumpster, whereas big, time intensive renovations will be closer to $800-$1000. Most dumpster rental companies are going to have several different sizes of dumpsters, and most will assume a week's worth of rental time. Of course, these are just averages. Your local companies will likely have different options for you and your particular area.
Dumpster sizes are going to vary state-to-state and company by company. A typical company is likely to either have only the huge size, which will hold 30-40 cubic yards of waste or several smaller sizes, such as six, nine, and 12 cubic yard containers. If you discuss what you are looking to toss out with your rental company, they will usually know which size is best.
Bit of Advice on Trash Dumpsters
The nature of these containers can cause some problems if you are not adequately prepared for its arrival.
First, make sure that your street or driveway is clear for where you want the container to go. Sitting it too far from your house can cause you to have to walk everything a long distance, which is not ideal.
Second, you might have to park far away from your house if the Dumpster is taking up your parking space.
Lastly, these containers can be pretty tall. If you are not very tall or will have trouble heaving the rubbish up into the container, you might need to create or buy some steps or solid boxes to make this process easier on your body.
Ready to start your
Dumpster Rental

?Find Pros
5 Comments