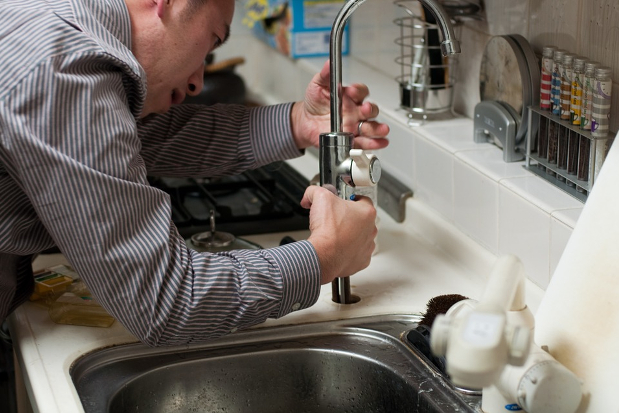 Sticker shock is a common phenomenon for homeowners when it comes to various projects around the house. Two hundred bucks for an hour's worth of work to install wiring for a new household appliance, five hundred dollars because a tree root damaged a sewer pipe— does any of this sound familiar? You might be getting overcharged, but generally speaking, there are also a ton of forces going on behind the scenes, working just as much against Joe the contractor as you the homeowner.
The Nuts and Bolts of the Home Improvement Business
First, the cost of doing business has increased exponentially. Maintaining licensing, insurance, and educational credentials is more expensive than you might think. Not only do most contractors pay thousands of dollars a year, but an increase in claims resulting from incompetent professionals have caused premiums to go up in recent years. Meanwhile, to distinguish themselves from less reliable companies, quality contractors have to invest in an aggressive and expensive advertising campaign to earn homeowners' trust.
Unfortunately, many first-rate contractors have lousy business instincts, and in their attempt to offer what they consider reasonable prices, they end up pricing themselves out of business. At the same time, factors within their specialty can independently inflate the cost of the work and make homeowners suspicious at the same time.
Joe the Electrician
Fees for new electrical wiring have risen considerably in recent years. This can lead to a lot of misconceptions and frustration in the mind of a homeowner. Your neighbor tells you he had new ceiling fan and wiring installed for $75. The cheapest estimate you receive is $150. It's possible that your neighbor failed to hire a qualified, licensed electrician, but the cost of copper has caused an increase in the cost of electrical wiring install across the board. The junkyard is paying more for raw copper now, than a year ago for copper for wiring.
Joe the Plumber
The cost of labor, not materials, is the cause for the high cost of plumbing services. Part of this equation is supply and demand. There are too few plumbers out there and too many clogged or damaged pipes. Plus, plumbers are highly-skilled, licensed workers who must, frequently, root through human waste and decomposing muck to fix your piping. Now, imagine being a plumber who has a light 8-hour work day lined up and gets a call at three in the morning from a homeowner whose bathroom and basement is flooding with sewer water. How much would you charge?
Joe the Homeowner
As a homeowner, it's natural to feel frustration when you're being charged more than you feel you can afford. Waiting till a contractor hands you his or her bill to vent, however, isn't helpful. First and foremost, you need to do everything in your power to find the time to talk to and get estimates from multiple contractors. Ask specifically about rates and put one contractor against another. Ask why one contractor is saying the project is going to cost half the price? What are the advantages/disadvantages of hiring on an hourly rate vs. a flat rate?
Over-charging does exist. Even chain stores, like Home Depot and Lowe's, have been known to price-gouge on labor, but often you just have to take your lumps and avoid getting sucked into cheaper rates from unqualified persons. Here are a few more tips specific to plumbing and electrical work:
Plumbing Tips: Familiarize yourself with the use of a plumber's snake so you can avoid paying for service you could do yourself. Pay attention to what goes down the drain. Hair in the bathtub is a huge one, but watching what goes down your pipes and keeping an eye on other household members can prevent more clogs than you might think. Beyond this, know how to cut the water off to your home, so you can avoid, in most situations, the cost of emergency service.
Electrical Tips: Make sure you hire someone who knows what they're doing. Essentially, all electrical problems in the home are the result of the homeowner trying to install wiring themselves or hiring someone without the proper licensing. Consider the hourly rate charged to the level of service you will receive. Hiring a highly-skilled, well-equipped electrician who charges $65/hour can be a bargain if the job is done in a third of the time and done well.
2 Comments