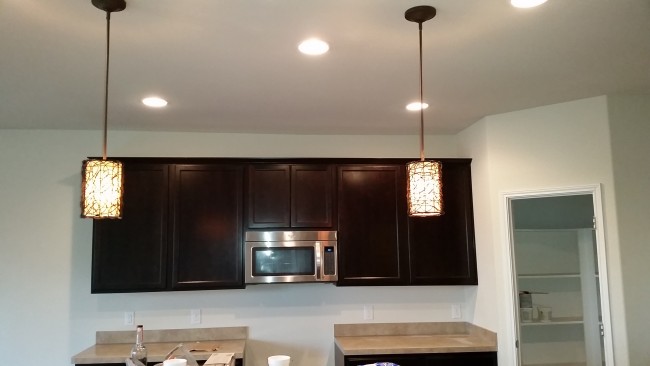 With the large amount of electrical equipment found in the modern home, it's no wonder that electrical upgrades are becoming more common. Handling the electrical needs of today's homeowner is no small task, and to keep everything running smoothly, new electrical wiring is often a necessity, especially in homes built many decades ago. If you are considering an electrical upgrade for your home, there are a few things you should be aware of; an electrical wiring project is no small task, and the more you know about what's available, the better you'll be able to communicate to your contractor what you expect from the job and how much it will cost.
Planning an Electrical Wiring Project
A large electrical wiring project adds a considerable load to your main electrical service. In about 25 percent of all homes, some type of service upgrade is needed before new wiring can be installed. For example, many homeowners will need to replace an older 60-amp electrical service with a new service rated for 100 amps or more. A licensed electrician is needed for a job like this.
Careful planning of a wiring project ensures that you will have plenty of power for present and future needs. Whether you are adding circuits in a room addition, wiring a remodeled kitchen, or adding an outdoor circuit, consider all possible ways the space might be used, and plan for enough electrical service to meet peak needs. One of the worst things you can do as a homeowner is to spring for an electrical upgrade that doesn't upgrade enough. With technology getting bigger and better, it's important to make sure that your electrical wiring isn't simply good enough for now, but good enough for whatever may come in the future.
Electrical Upgrades for Your Circuit Breaker
Electrical wiring is not a job for most homeowners to tackle themselves, but it is a good idea to know a little about what will be required to bring your house up to speed when talking with your contractor.
One way to plan a new wiring project is to look in your main circuit breaker. Though some homeowners might be intimidated by their circuit breaker, most should easily be able to find the size of the service, and read the amp rating printed on it. In most cases, 100-amp service provides enough power to handle most loads. A service rated for 60-amps or less may need to be upgraded.
Look for open circuit breaker slots in the main circuit breaker panel. You will need one open slot for each 120-volt circuit that you may plan to install, and two slots for each 240-volt circuit. If your main circuit-breaker panel has no open breaker slots, you will need to have a sub panel installed.
Electrical Inspectors
Remember, all electrical wiring work requires review by your local electrical inspector to make sure the changes conform to local electrical and building codes. Failure to have proper permits and inspections can cause problems that can cost far more time and money than some homeowners (or unscrupulous contractors) may think they can save by doing work "under the table." You could have trouble reselling your home in the future, or worse, your homeowners insurance could refuse to cover your loss in a house fire because the house was altered illegally!

Ready to start your
electrical upgrade

?Find Pros
No Comments Yet