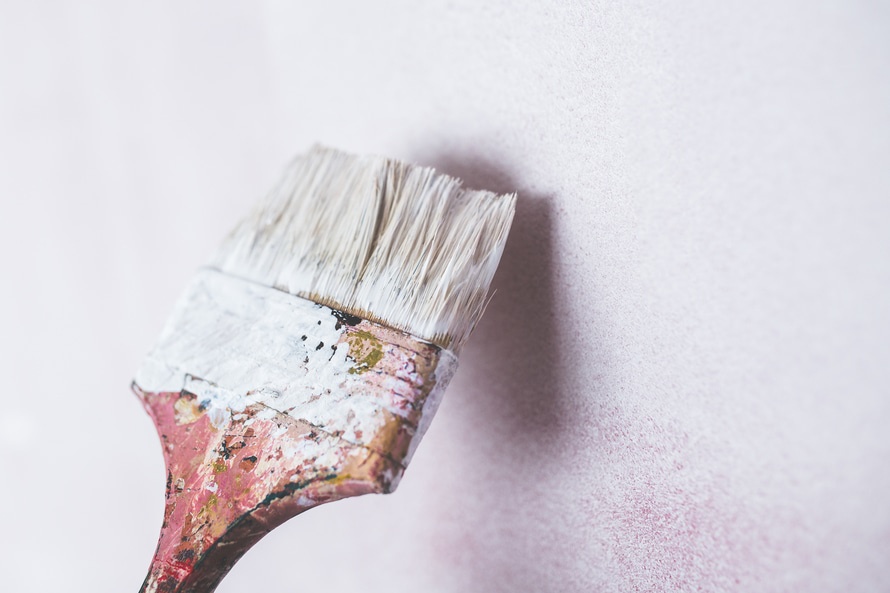 Rapidly changing technology affects every aspect of modern life, even when it comes to painting our homes. The methods used to apply modern paints and coatings have changed over time, as well. Understanding all the new products and procedures used in exterior painting techniques enables consumers to get the best, longest-lasting paint jobs possible.
Using a Sprayer
One of the most common homeowner questions when it comes to current exterior painting techniques has to do with the widespread use of automatic sprayers. In past days, homes were painted the old fashioned way: with brushes and rollers. Those days are long gone for a number of reasons. A power sprayer has many advantages, both for the painter and for you as the homeowner.
Saving the Painter Time
Perhaps the biggest reason power sprayers have become the norm, rather than the exception, is the time factor. There is really no comparison when it comes to painting a house by hand as opposed to applying to the primer and final coats using a pneumatic sprayer. It cuts the time to paint a house down from weeks to days, and is one of the most efficient and innovative exterior painting techniques to hit the industry since brushes. Don't worry, however, that you're sacrificing quality for efficiency when you have your home painted by a painter using a power sprayer. A painter who is knowledgeable in the use of these tools can do just as good of a job, if not better, than a painter who is still using the Stone Age method of brushes and rollers. In fact, the proper use of a pneumatic paint sprayer means you'll get a smoother, more uniform coat, with less runs and blemishes, than a house painted with brushes and rollers.
Saving You Money
The other reason power sprayers have become so popular is the huge monetary savings it passes on to the homeowner. Brushing and rolling an entire home can take weeks to accomplish. From an exterior painting technique standpoint, there is simply no comparison. Using a power sprayer cuts down on the amount of painters a contractor has to hire, as well as the time spent on labor to get the job done. All that means big savings for you, the homeowner, when it comes to the final bill.
There's Still No Substitute for Brushes and a Personal Touch
Of course, while power sprayers have accelerated the painting process and cut costs for homeowners, there are still exterior painting techniques that require that personal, hand painted, touch. Trim work, be it around windows, doors, gutters, or edging and other trim areas, is still best done by hand. A power sprayer simply isn't precise enough to do a proper job when it comes to these areas. Also, when it comes to priming areas that need an extra coat or two to fight water damage, rot, or other wood deterioration, hand painting is a must. If you have a painting contractor who is cutting corners in this respect, it's probably best to stop the job and start looking elsewhere for a professional who is willing to follow more thorough procedures.
Whether you're doing the job yourself, or hiring out your exterior paint job to a professional, there are a few exterior paint techniques that are a must. Tackle all trim work first, by hand, to make sure you get proper coverage and address any problem spots. The same goes for priming any rot or dry wood. After that, however, tape off the trim work you have done, and use a pneumatic pump sprayer for optimal coverage. Used properly, you'll get a more even coat with a power sprayer, which means better protection and a more attractive paint job when your exterior paint job is all said and done.
No Comments Yet