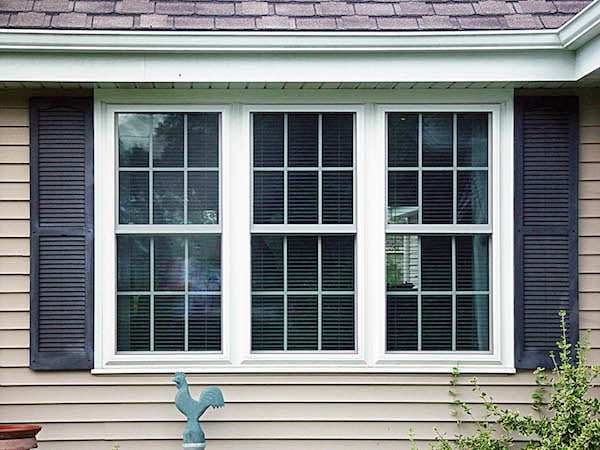 The inside of a house should be both attractive to and comfortable for the people who live in it. But what about the outside? Most homeowners would agree that a home's exterior should not only compliment its interior, but express the individuality of its residents as well. One way that many have found to accent the outside of their homes is with exterior shutters.
Form or Function
While it is true that exterior window shutters can perk up a home's appearance, some might opt for shutters that do the job their design implies. With the advances that have been made in the window, curtain, and mini-blind fields during the past couple centuries, the functionality of the exterior shutter is more of a style choice than one of practicality. Much like the cuff buttons on a sports jacket, whether or not an exterior shutter actually works is a matter of the homeowner's personal preference.
Wood is the way to go for someone who wants their shutters to perform, as their vinyl counterparts are purely for decoration. There are a variety of wooden exterior shutters available ready to install. Higher end custom shutters are often sold naked, without finish or paint, so the homeowner can truly make his or her vision as precise as possible.
Shutter Choices
Someone looking for a simple and cost effective accent to their home may want to choose vinyl over wood. An exterior window shutter made of vinyl should be readily available at any home improvement store. They require less maintenance and are less of a strain on the wallet. Once again, vinyl shutters aren't designed to function and are for appearance only.
Ready to start your
exterior shutters

?Find Pros
Wood exterior shutters are more expensive, but also more versatile. Those in the market will be delighted at the amount of styles and designs available. When it comes to wood, the shutter shopper is sure to find something to agree with any taste. Along with designs made by arranging the wood itself, a custom shutter can have anything one can imagine carved into it. Some are available that sport masterful metal work to compliment the wood. And yes, if you mount them to do so, they open and close.
As far as types of wood go, you can purchase an exterior shutter made of anything from pine to mahogany. Many experts will tell you, however, that for an exterior shutter, the way to go is cedar. This is because cedar contains a natural tannin, or oil, that is both resistant to decay and unappealing to bugs. It also holds paint well.
What's Best for You
Whether you prefer a modern look or have more classic tastes, an exterior shutter can add that extra touch to make a nice house truly stunning. Easy to install and hard to ignore, a simple set of shutters can make a sophisticated change in the appearance of your home.
No Comments Yet