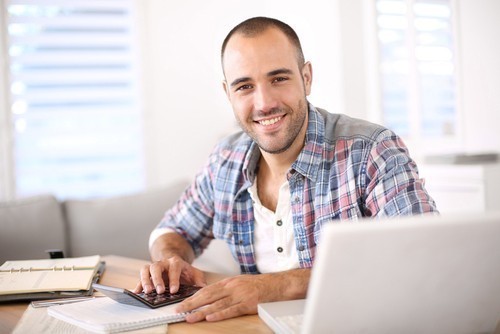 More homeowners are deciding that the best way to improve their lifestyles and their personal balance sheets is to invest in their single biggest asset: their home. Home remodeling and improvements are not only a winning investment because they increase property values, but also because they can help a home's occupants enjoy life. Knowing how to find easy financing is a good first step that will help point you in the right direction toward affording your next home improvement project.
Easy Financing Essentials for Home Remodels
The essentials of finding easy financing start with qualifying for a loan. Often, your credit standing will influence which financing route you take. That said, before actually applying for a loan, talk to at least a couple different lenders about all your financing options. Keep in mind, the lender will tend to focus on the options they carry. This is why many people like to start with an established mortgage broker as they usually carry more types of loans. Besides helping you understand your options and the various trade-offs involved, the lender can pre-qualify you.
As you move through your financing options, you'll need a rudimentary understanding of points, interest rates, and other details of the loan agreement. Many loans involve something called points. Points are nothing more than a fee for the loan that is expressed as a percentage of the loan amount. One point equals one percent. So if you take out a loan for $50,000 and the lender charges two points, the fee costs $1,000. Points exist so the lender can pay for the loan set-up expenses, as well as, make a profit. Understanding the concept of interest rates are easier but also require greater diligence in locking down to ensure responsible and easy financing.
Ready to start your
Remodeling Project

?Find Pros
Easy Financing Options
Variable vs. Fixed Interest Rates: There aren't many people left who haven't heard about the difference between variable and fixed interest rates that were a contributing factor in the housing crisis. For a fixed rate loan, the interest rate stays the same throughout the loan. For variable rate loans, the interest rate can rise or fall as market conditions change. With interest rates predicted to go higher in future years to fight inflation, variable rate loans may go out of vogue for some time.

Secured vs. Unsecured Loans: In general, loans can be described as secured or unsecured. An unsecured loan is a loan in which the borrower agrees to repay the money according to a pre-set schedule. A secured loan is the same thing, except that if the borrower doesn't keep up with the payments, he/she gives the lender the right to seize a particular asset and sell it to raise the money necessary to pay off the loan—the house itself is the typical collateral.

Contractor Home Financing: Often, when a contractor offers financing, he is simply using an established relationship with a mortgage lender to expedite the processing of your loan. In such cases, you will still be facing the same array of options you see described in this guide. However, there are a few firms that provide direct home financing. This is most common with activities like replacing windows, installing siding, or putting in a swimming pool.
Mortgage Lenders
Mortgage Brokers: represent a number of money sources including regional and national banks, specialized lenders, insurance companies and even wealthy individuals. This diversity is their greatest strength. It means that they are likely to offer a wide number of options.

Banks: are another very popular way to get loans. If you have a good personal relationship with this mortgage lender and the lender offers a wide variety of loans, this can be a great route to go. If you don't already have a strong relationship with your banker, yet you are confident about getting the loan, this can be a good opportunity to start up that relationship.

Specialized Lenders: come in all shapes and sizes. These are generally lenders who specialize in one or two specific types of loans. Their strength is that they are very knowledgeable about the financing options they work with and may have streamlined the processing to the point where they can offer very competitive rates.
No Comments Yet