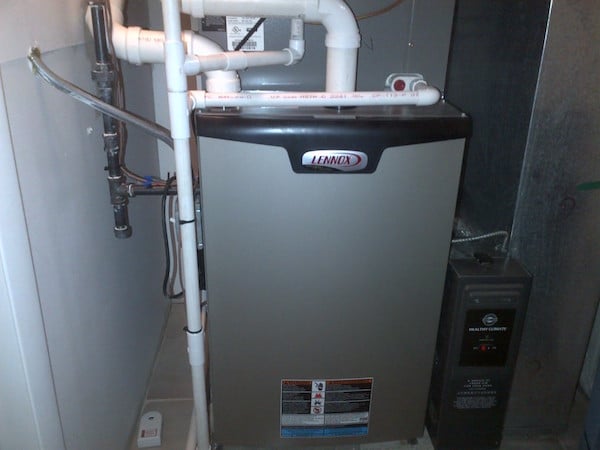 Especially for homeowners in colder areas, a busted furnace can mean big problems and huge, unexpected expenses. Furnace repair is, under certain conditions, literally an emergency procedure, which is why some furnace repairmen are available 24 hours a day and seven days a week during the winter season. The problem is, when you're in a pinch, you probably don't have time to evaluate and find the right furnace repair company. It's a good idea to examine your options early and know that you have the phone number of a reliable and reasonably priced furnace repairman ready to take care of any unforeseen problems that arise during those cold winter months.
Choosing the Right Furnace Repairman
If your home is in a cold area and you've been there for several years, chances are that you already have a furnace repairman you can turn to when you're having heating problems. Unfortunately, factors like business moves and companies being bought out might leave even the most loyal of customers out in the cold. Homeowners looking to find a quality furnace repairman have a couple things to consider before making their final decision.
Price of Furnace Repair
Of course, when looking for a service provider of any type, it's best to talk to several different companies about several different types of jobs to see how they compare to one another. Major furnace repairs are pretty expensive, so checking with a couple different places might end up saving you hundreds or even thousands. For example, in Chicago (a place that's well-known for cold weather), we've seen furnace repair prices from as little as $50 for minor repairs all the way up to $13,000 for furnace replacement. No two jobs are exactly the same, but it is very possible to find a difference of a few hundred bucks for similar tasks once you move toward higher-end work.
Review our guide for a rundown of furnace cleaning costs.

Specialty Furnace Repairmen
In some instances, price is far less of an issue than experience. If you have a heating system that requires uncommon knowledge (such as having an old cast iron furnace as opposed a newer system), it may be wise to find a furnace repairman that has experience with this kind of set-up. In many cases, the heating systems in homes of a specific area mimic each other. A contractor who's local may know a few tricks of the trade that a repairman that's new to the area might not know.
Furnace Repair vs. Furnace Replacement
No matter who your furnace repairman is, at some point most furnaces need to be replaced if you want to heat your home efficiently. New high-efficiency furnaces use far less fuel than their predecessors, which is good news for your wallet as well as the environment. If you seem to be calling your repairman more than once a season, or you seem to be using more fuel each year, it might be time to upgrade.
Having a furnace repairman that you can trust can be a great benefit when choosing a replacement furnace. Not only will he or she be able to tell you what brands and models they've seen hold up best, but they'll be able to give you some helpful advice on when replacement can be avoided and when your furnace has simply had it. They will also be able to give you typical furnace prices and associated costs.
1 Comments