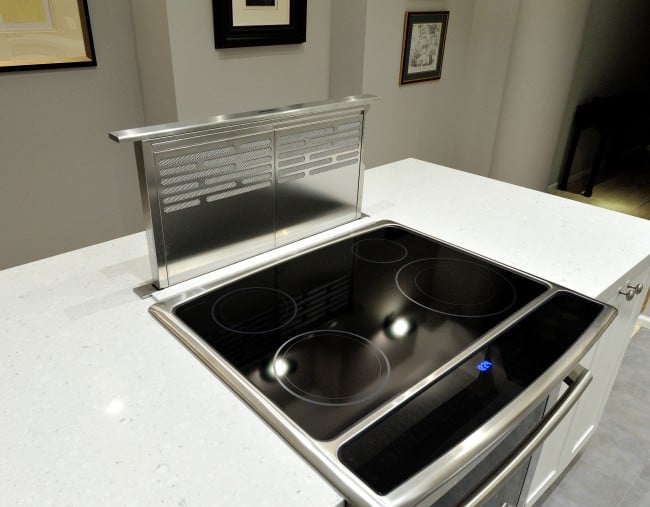 Choosing a range for your kitchen is not an easy process for most homeowners. Ranges can be electric or gas-powered, freestanding or slide-in; there are ranges with electronic controls, and, of course white, black, or stainless steel ranges. Naturally, each choice you make comes with certain advantages and disadvantages. Cost is often a big factor, but it can be complicated if you're working within a budget for an entire kitchen remodel. Knowing what different model electric ranges can offer will help you prioritize your budget and your decision-making process in general.
Gas v. Electric Ranges
Many homeowners prefer gas ranges, but electric ranges are a lot cheaper to run. They provide a more consistently applicable heat, making cooking and baking times easier to control. Gas ranges also present the potential risks of gas leakage and fire, if the pilot light goes out. Plus, flat version electric ranges will save you a lot of cleaning and maintenance time. For the more serious and experienced cook, a gas range is probably the right choice, but for the convenience needed in a fast-paced lifestyle, the electric range is the way to go.
Drop in/Slide in Ranges v. Freestanding Ranges
Slide in ranges (also called drop in ranges) are installed to make the surface of the range level with the counter top. Freestanding ranges are just that—freestanding. They won't create the same sleek lines as a slide in range, but they are cheaper, easier to pull out and clean, and allow for simple repairs. Slide in ranges are more convenient in that they have no rear console. With all the controls at the front of the cooking surface, you'll never have to reach over your cooking food and scalding pots and pans to adjust the settings.
For a sleeker, more contemporary look, glass top ranges offer unmatched beauty. They are available in both freestanding and drop in ranges. The sacrifice you make for the sharper look is that glass top ranges require more diligent cleaning. You'll need to plan on cleaning your range after just a couple uses to avoid stains. Of course, if you frequently clean your range, anyway, this may not be a problem. You should also check your cookware before purchasing a glass top range, as some cookware isn't meant for this kind of surface.
Appearance and Style of Your Electric Range
White is the traditional color for ranges, but black and especially stainless steel appliances tend to be coveted by modern homeowners. Mostly, this decision boils down to what will look best for your kitchen. Ranges vary widely in cost, from a couple hundred dollars to a couple thousand. They can have any number of additional features to meet your particular needs, including self-cleaning ovens, digital controls, warmer drawers, clocks, and control lockouts to prevent children from turning the range on without supervision.
Whatever you need your electric range to do, there's probably a company or kitchen remodeling contractor who can find it for you. Just remember to ask yourself what it is you truly need from your kitchen. You don't want to splurge on a bunch of superfluous options, if it means another area of your kitchen is going to suffer.
No Comments Yet