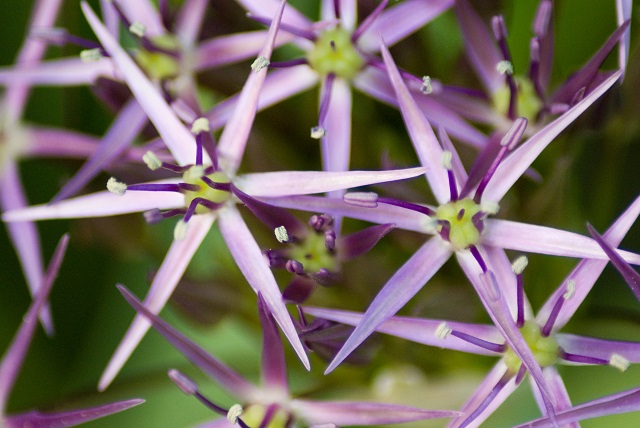 The ability to properly identify an unknown flower is useful for flower enthusiasts, gardeners, or anyone who enjoys beautiful blooms. Fortunately, there are resources that can help. A flower identification guide can allow people to easily look up and compare their photos against images on online databases or websites. Another way to identify flowers is to read descriptions that outline a flower's coloring, size, shape, and the region where it's typically found. Although you may choose to care for your yard by hiring a lawn care professional, researching and planning one's flower garden can be a fun and personal task. The right flower identification guide can be useful in making the best additions to your garden.
Fine Gardening magazine for details such as characteristics and flower color that will help identify rugosa roses.
Identify dahlias using Sunset magazine to look at images and read descriptions for 50 varieties.
Visit this mariposa lily identification page to view images of the flower and read descriptive notes.
Visually identify flowers starting with letters A to K by clicking on any of the flower photographs for a closer look.
Gardeners or curious flower enthusiasts can review an in-depth description and images of the flowering dogwood plant and its flowers.
Visit Purdue University's guide to verifying plants. Select the name of the flower to view a picture and brief description of it.
Learn descriptive terms for flower anatomy, which can be helpful when attempting to identify flowers and plants.
World Wide Flowering Plant Family Identification
Start searching for a flowering plant by completing and submitting a form.
Select a color to begin identifying wildflowers.
Kid-Friendly Flower Guide (PDF)
Kids and parents can review or print a child-friendly guide meant to flower identification. The page also includes color images of the flowers listed.
Visit this page on the Swan Island Dahlias website for information that can help narrow down the description of the dahlias in question.
Daisies, Goldenrods, and Other Aster Family Plants
This New England Wild Flower Society guide allows visitors to click any of the images to open up a description of the flora species.
Flower Identification (PDF)
Print and use this identification sheet to compare actual flowers to the images on the page.
The National Gardening Association lists descriptive information including images, bloom color, and diameter, on the clematis.
Plant Identification: A Practical Approach
Read and learn more about how to identify various plants.
Check the boxes that best match the flower you're researching.
Better Homes and Gardens offers its readers a plant encyclopedia that can be used to identify flowers. People using the page should click on the appropriate tab to search by color, plant type, characteristics, and special features.
Anza-Borrego Desert Wildflowers: Blue-Purple
Visit this page to view images of Anza-Borrego Desert wildflowers that are a blue-purple color. People can click on any of the images for a description and more photos of the flower.
Wildflower Identification Guide (PDF)
View the Life on the Verge wildflower identification guide.
Visit UMass's plant identification guide for daylily images and identification notes.
Scroll through and enlarge the images of red and pink wildflowers when you visit this Mount Diablo Interpretive Association Wildflower Identification Guide. The page also includes links to view blue/purple, white, yellow/orange, and green flowers.
Discover what steps to take to properly identify daffodils by visiting this page.
The magazine Discover Wildlife offers this article to its readers that lists ten orchid species and brief descriptions that can help identify them.
How to Identify a True Calla Lily
Learn how to identify true calla lilies.
Orchid Identification Guide (PDF)
This 34-page Orchid Observers Identification Guide offers a comprehensive resource on this popular variety.
Learn how to use arrangement, color, and appearance to identify tree flowers.
Find description and photos for zinnias.
Plant Identification Basics (PDF)
Learn about identifying flowers and leaves with the help of this guide.
Interested in exotic plants? Use this source to identify zantedeschia flowers.
No Comments Yet