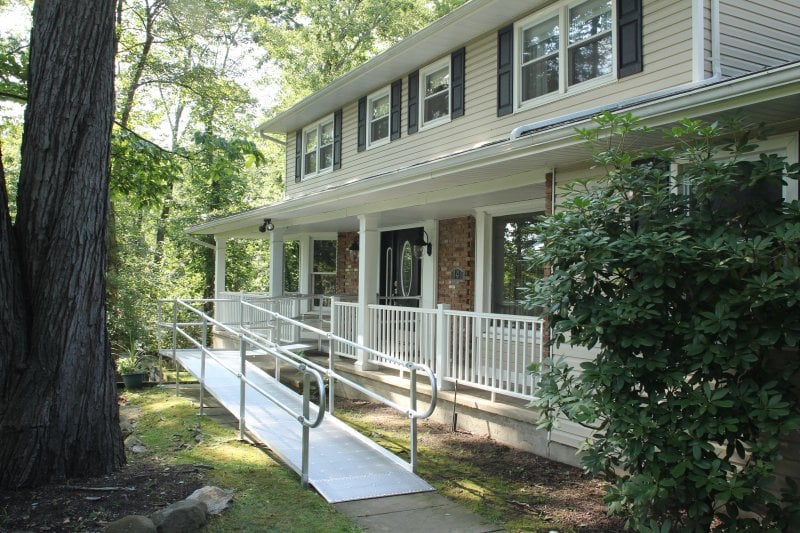 If you have accessibility needs, you can stay where you're comfortable with home modification. A growing number of service professionals and designers are focused on making home convenient for all abilities. This means more opportunity than ever to renovate, rather than relocate – and there are options for homeowners who don't have the funds to undergo a major remodel.
This guide provides information on available grants to help improve your quality of life. The cost to remodel for a disability modification averages about $4,350, but can be much more, depending on the type of work you need done. If you aren't sure exactly where to start, a home safety assessment and disability planner near you can help.
To get an idea of the funding you'll need, here's a look at common upgrades that people opt for:
Photo courtesy of DesignMine
Grants for Accessibility Accommodation in the Home
If you have concerns regarding the cost of home modifications, it's a relief to know there are resources for financial assistance. Some grants cover partial costs, while others award the full expense.
Typically, you'll fill out a form where you share your unique story, as well as what you hope to accomplish should you receive the grant. Be personal and honest – these grants are made to make a difference in recipients' lives and well-being, so the reasons you need financial support are important.
Many grants include specific eligibility criteria, so be sure to check requirements and deadlines as you apply.
The US Department of Veterans Affairs (VA) offers the Specially Adapted Housing Grant. Veterans and service members with certain service-connected disabilities can use grant money for the purchase or construction of a new home, or the modification of a current home.
Rebuilding Together AmeriCorps helps many groups of people build new homes or modify existing ones. They pride themselves in working with families who have one or more members living with a disability to repair or modify homes to make them safer and more accessible. Find your local affiliate for more information about specific requirements.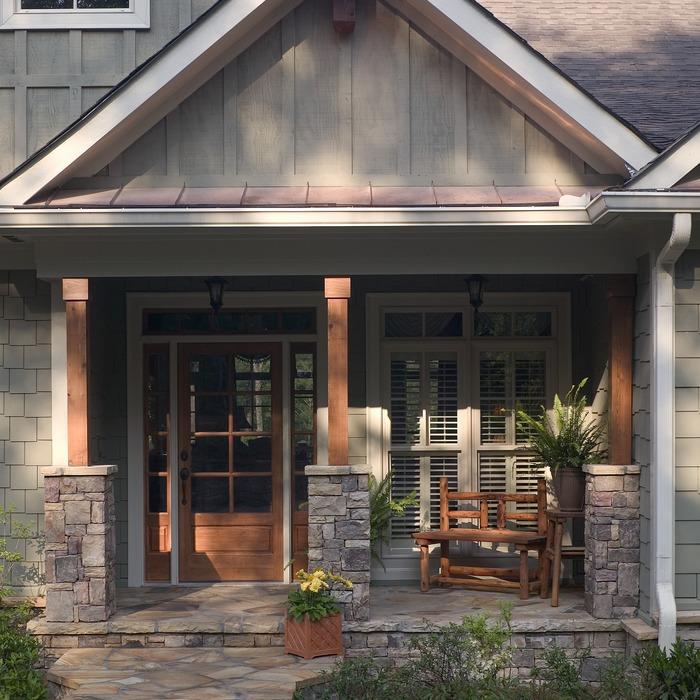 Photo courtesy of DesignMine
The Rural Housing Repair Loans and Grants program is funded by the United States Department of Agriculture (USDA). Recipients must be 62 years or older and from low-income households. Funds may be used to modify existing residences or can be used to install new home features that create safer living quarters for residents. State offices of the USDA also offer assistance at local levels, and some have broader eligibility requirements.
The American Red Cross provides financial assistance for eligible active military service members, veterans, and direct members of their families. If you have a disability-related to serving, this organization may help you effectively update your home to meet your new needs.
The Army Wounded Warrior Program (AW2) provides financial assistance to qualified soldiers, veterans and their families for a variety of expenses. The goal of this group focuses on helping Army members maintain their independence, including necessary home modifications.
The Self-Sufficiency Grant from ModestNeeds.Org seeks to offer support to individuals and families who need help with unexpected or emergency expenses, as well as outstanding monthly bills left unpaid because of extenuating circumstances. Their goal is to help ensure that families living just above the poverty line don't have to spend their last dollar on necessities like adaptable home repairs.
The Individual Adaptive Equipment Grant from the Travis Roy Foundation is for people who are paralyzed from a spinal cord injury. It is open to all ages. Those who need home modifications, such as ramp construction or grab bar placement, are encouraged to apply.
The Gary Sinise Foundation's Restoring Independence Supporting Empowerment (RISE) program was created by the Forrest Gump icon to honor the needs of war survivors injured during service to the United States military. The program provides grants for modifying existing living spaces or constructing new Smart Homes that offer the freedom for veterans to live comfortably and independently. They also offer mobility devices and adapted vehicles to injured, wounded, ill or aging veterans.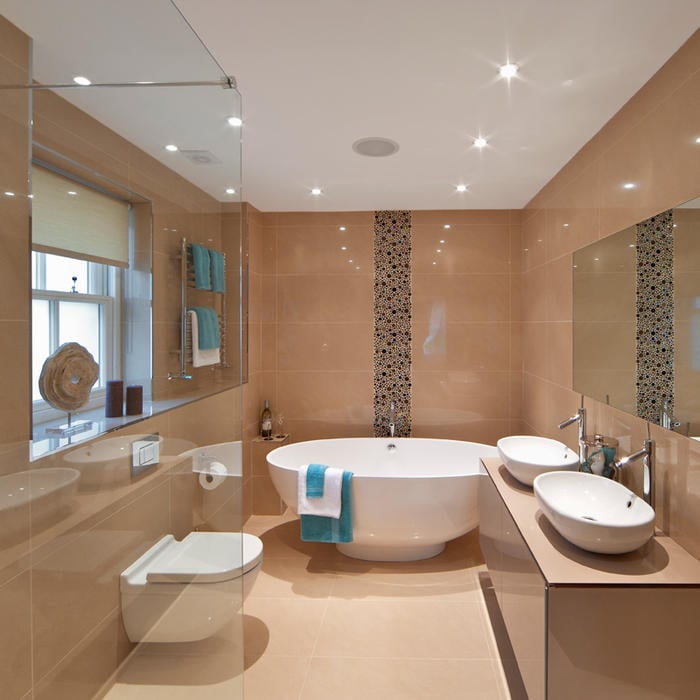 Photo courtesy of DesignMine
The Assisted Living Conversion Program (ALCP) is a program established by the U.S. Department of Housing and Urban Development (HUD). It's specifically for seniors who need home modifications to accommodate needs, including those related to a disability. You can also use funds for personal assistance, such as an aide that helps with cooking, cleaning or personal care.
The Benevolent and Protective Order of Elks has hundreds of local chapters throughout the United States. They offer support at individual and community levels. If you are a member or are interested in becoming one, you can contact your local chapter to find out what kind of assistance you may be eligible to receive for your home modifications.
Lions Clubs International provides resources and financial help to those with a hearing impairment or visual disability. Local clubs sponsor many programs that may provide direct assistance to community members. To find out how they may be able to assist in your home adaptation efforts, you can reach out to your city or region's local club.
The American Parkinson Disease Association funds patients with disabilities related to degenerative disease. You can check with your local chapter for grants, or find out what grant organizations they fund in your community that you may qualify for.
The National Council of State Housing Agencies (NCSHA)offers individuals and families several different types of support. Their website provides a tool for locating available offices and organizations in your state that may be able to provide you with the assistance you seek.
The National Resource Center on Supportive Housing and Home Modification provides a state directory for finding a broad range of local resources for home modification financial aid. The organization's website also offers helpful links and articles for those who have questions about building or restructuring an accommodating home.
The Rehabilitation Engineering Society of North America (RESNA) Catalyst Project aims to provide technical assistance for home modification. Funds are granted to individuals through state-level programs. You can find out what your state may offer you by using this tool.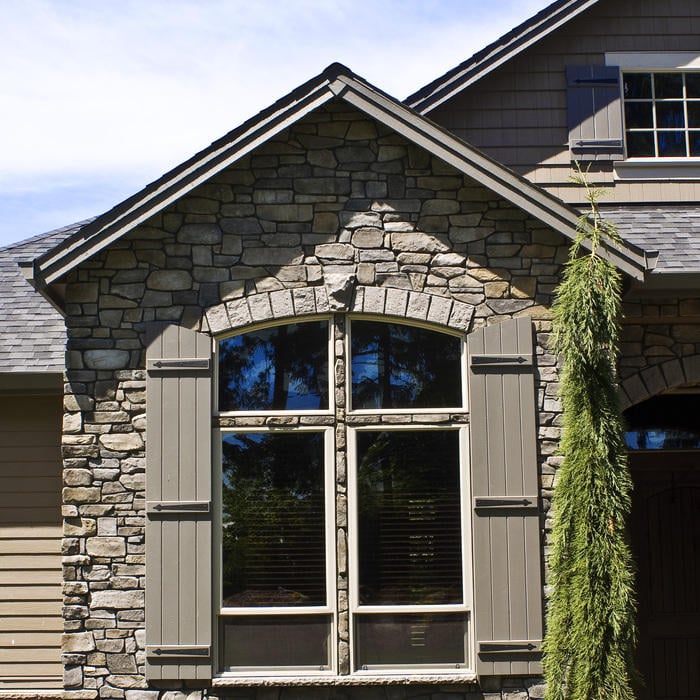 Photo courtesy of DesignMine
Additional Helpful Resources
The following resources offer helpful insight into advantageous home modification options, as well as additional agencies you may wish to contact to help you meet your needs.
The American Association of Retired Persons (AARP)offers many helpful resources for seniors with disabilities. This article highlights some practical home modification ideas depending on your individual needs, such as visual impairment or immobility.
Infinitec provides details about home modification needs. From bathroom updates to kitchen sinks, this resource can help you decide on specific home renovations.
The National Association of Home Builders has teamed up with AARP and Home Innovation Research Labs to create the Certified Aging-In-Place (CAPS) program, which gives builders and remodelers special training in meeting the needs of elders who require home modifications. They may also know about available grants in your area. You can also find local disability services to help if you need more guidance.
The Social Security Administration (SSA)offers disability benefits, including those for veterans whose disability resulted from service injuries. The SSA also offers information on how to make the most of your benefits if you choose to continue working, so you can use this compensation to pay for necessities like home modifications.
If you have questions about other available means of support or education where you live, you may benefit from reaching out to your state or county's local office. These departments can give you more information on who to contact about grants, other funding, or even support groups.
If you feel ready to get started, you can browse qualified remodelers or hire a local ADA contractor.
42 Comments
Sorry, comments for this entry are closed at this time.