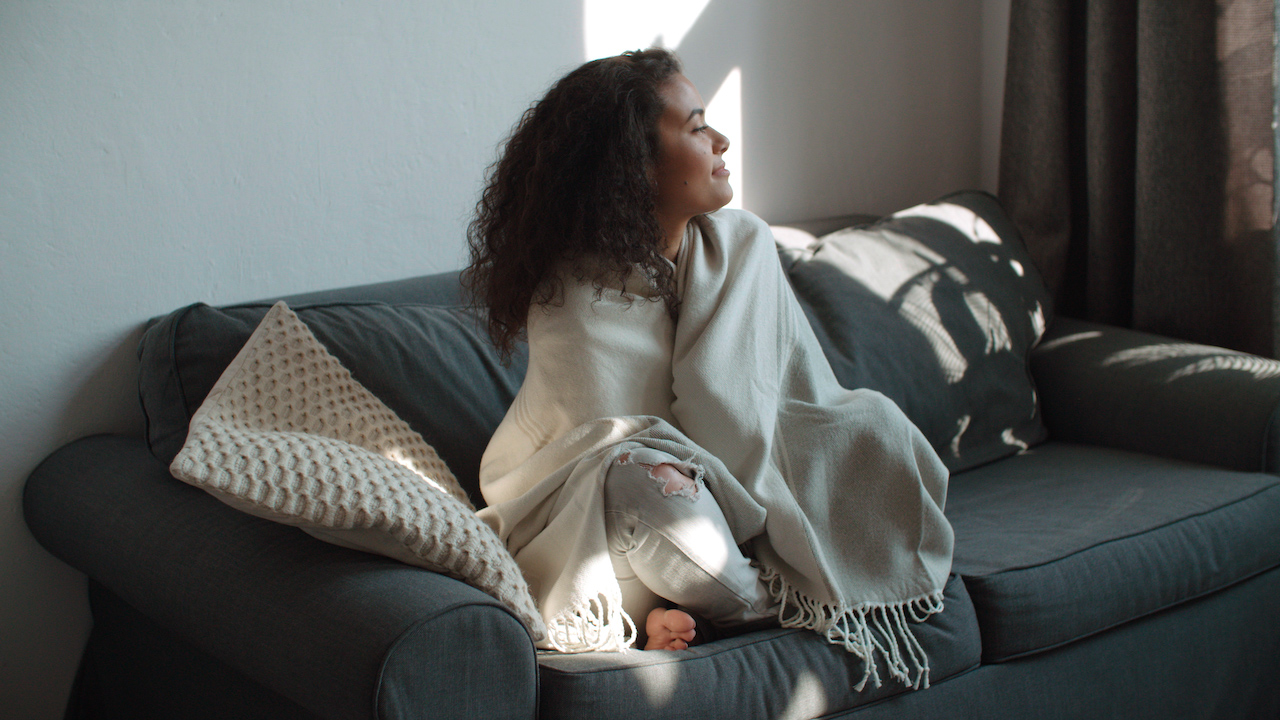 TheRabbitHolePictures/iStock / Getty Images Plus via Getty Images
Investing in a heating system for your home is no small task. Unlike the purchase of a simple air conditioning unit, heating systems can be completely different depending on your needs.
Most first-time heating system buyers are overwhelmed by the sheer options before them when they go to buy. Our guide to heat pumps, hot water boilers, and electric heat pumps will give you a thorough understanding of some of the most common options on the market for keeping your house warm.
What Is a Forced Air Furnace?
Running on gas, oil, or electricity, forced air furnaces are the most common systems available for heating your home. When you think of a furnace, this is probably what you're picturing. The way they work is simple: A flame activates the gas, oil, or electricity inside the unit to generate warm air that is distributed throughout the home via ducts and vents.
The neat thing is that when the air cools down, the forced air furnace recycles it back into more warm air again. Depending on the medium used, forced air furnaces work a little bit differently:
Natural gas furnaces: In order for a gas furnace to work, it needs an ignition source. These furnaces have built-in safety mechanisms that make sure the natural gas doesn't become combustible if it escapes into the home. Gas is usually refilled to tanks in homes with relative ease by delivery services.
Electric furnaces: Heating a home with an electric system is as simple as adjusting your thermostat to the desired temperature and waiting for the electricity to heat your home. There are no worries about refilling tanks with this option.
Other gas furnaces: Diesel and propane are two other options available for heating your home. Diesel oil was commonly used in older homes, while propane came to unseat it and is much more affordable. Both operate the same way internally as a natural gas forced air furnace.
What Is a Hot Water Boiler?
Hot water boilers are the most popular option in colder climates. These boilers work by heating water, which warms your house from the inside out as it passes through pipes in your floors, walls, and radiators.
Conventional boiler: This is the choice for someone looking to heat up their home very quickly. This type of boiler system is mostly paired with heated flooring. Just how effective it is all depends on the size of your water tank.
Gas/Oil/Electric boiler: These boilers heat water using gas, oil, or electricity. Oil is the most expensive option here, with gas being squarely in the middle, and electric the cheapest option.
Sealed system boiler: If your home is between 1,000–2,500 square feet, this is where you get bang for your buck (affordable options start at $1,500) They don't just heat water, they also store water. This means the hot water gets delivered to every room in the house and that water can also be converted to steam for heating.
Hydronic air handler: Another dual system option which works when water is paired over a hydronic heating coil. However, this type requires a tankless water heater.
Wood or coal boilers: Works in the same fashion as a conventional boiler with one big benefit: should your power ever go out, a wood or coal broiler will keep working. This is worth considering if you live in an area with frequent power outages.
Radiators: Radiators are one of the oldest heating methods around. Hot water is pushed throughout cast iron to heat it and in turn radiate that heat into the home, warming it.
Start Your Heat Pump Installation Project Now
What Is an Electric Heat Pump?
The biggest difference between electric heat pumps and furnaces or boilers is it is a heating system that doesn't rely on an ignition point. Instead, it pulls external heat into the home and transforms it into gas. That gas heats the coil responsible for moving hot air into the home. They cost between $260 and $850 per year.
Air source pumps: This one doesn't just heat your home, it also works as an air conditioner during the warmer months. That said, it is better for warmer climates as it requires a lot more energy when the weather is below freezing.
Geothermal pumps: Air source pumps pull heat from the air, but geothermal pumps take heat from the ground, which is a more constant source. That said, it is also more expensive than an air source pump for that reason.
Ductless pumps: If you live in a home with no ducts, including most historic homes, ductless pumps are the option for you. The pump works using a unit which is connected to your home and directs in hot or cool air accordingly.
How Each Type Compares
Before making your final decision, here are some things to consider.
Most Value: Furnaces
You will spend between $820 and $1,550 to heat your home annually using any type of furnace. If you live in a place where heating your home is essential, this is a good value for money. If you live in a warmer climate you can most likely do just fine with a pump system and spend between $260 and $850 annually.
Most Green: Sealed-System Boiler
Because it heats the home and heats the water, and because it can be easily installed at home, the carbon footprint on this system makes it a no-brainer for the homeowner looking to make the home of their dreams a green one, too.
Most DIY Friendly: None!
Installing a new heating system is an extensive and serious job that requires training. You can hire someone to install a heating system for between $850 and $5,500. Over time, you can familiarize yourself enough with your system to learn to handle maintenance, but for installation stick with the pros.
Most Durable/Longest Lasting: Boilers
Compared to other heating systems, boilers are the titans of longevity. If you install a boil you shouldn't have to worry about replacing it for between 15 and 30 years.
Find a Pro for Your Furnace Replacement
1 Comments