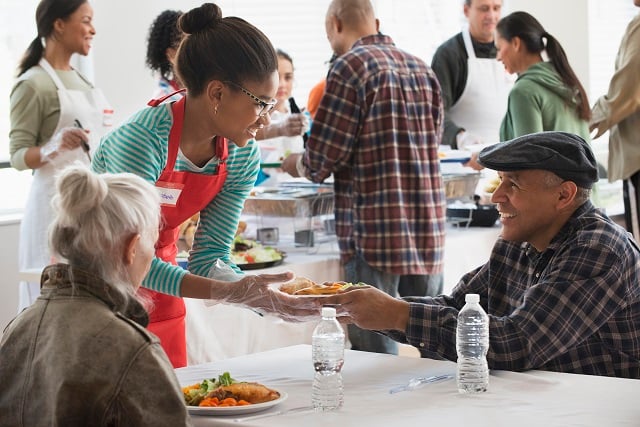 Homelessness has been an ongoing problem in the United States since its inception, but the increasing number of homeless is starting to take its toll on many major American cities.
The first step you can take to help the homeless is to learn about what can cause homelessness, the struggles of improving their situation, how it affects physical and mental health, and who homelessness affects most. This article will answer those questions and help you identify ways you can pitch in.
What causes homelessness?
There can be a wide number of causes for homelessness, ranging from lost employment to alcohol or drug abuse. What caused a person to lose their home can often prevent them from obtaining regular housing. For instance, people with a criminal record may not be able to get enough work (one well-paying or multiple minimum wage jobs) to afford rent.
How does homelessness affect people?
This living condition poses a serious risk to the health and safety of the inhabitants where homelessness is prevalent as well as to homeless people themselves. Now, let's look at who it affects.
Homelessness Statistics:
How many people are homeless? In 2016, there were more than 500,000 homeless people across the United States. These people often live in shelters, in their vehicles, under bridges, or on the street.
Approximately 110,000 LGBTQ youth are homeless, and they are the fastest-growing population of people who are vulnerable to being homeless.
About 15 percent of homeless people are considered "chronically homeless," which means they have been homeless for one year or longer or have had at least four instances of being homeless within the past three years.
Sadly, around eight percent of the U.S. homeless population are veterans, and this number is rising annually.
Around half of the homeless population is age 50 or older. And around 550,000 youth or young adults under the age of 24 have experienced an episode of homelessness for periods of longer than one full week.
For more information about homelessness and how you can help, check out the following resources:
What can you do to help the homeless?
Take the time to learn their stories. In addition to meeting people locally, you can watch documentaries and YouTube videos about homelessness and how people around the world are trying to help improve their standard of living and quality of life.
If you can sympathize with kindness and respect, consider volunteering at homeless shelters in your area. You can join charitable home builders near you, food banks, clothing providers, tutoring centers or resume and interview prep services, and more. Listen to and consider their needs and how you can offer your resources or abilities to those seeking assistance. Look into homelessness charities or organizations and consider how you can help.
No Comments Yet