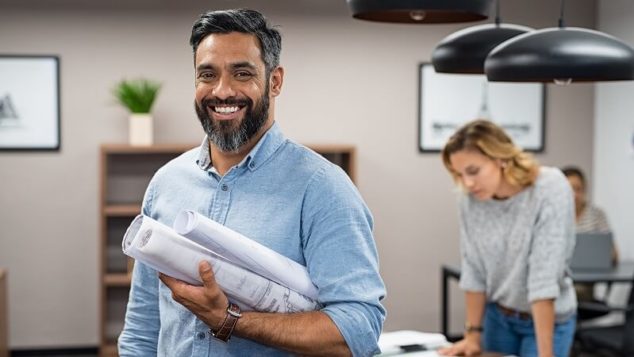 Looking for an Architect?
When you have a big home improvement plan in mind, you need to know that the design will work from the get-go. An architect can take your clear vision and turn it into blueprints contractors can easily follow. For any sizable investment in your property, hiring an architect can provide you with a great result and peace of mind. This guide provides tips to help you identify the right one for you.
On This Page:
Why Hire an Architect?
Hiring architects is a necessary and often required part of home construction. If you're building a home, you need them to draw the plans for you. For smaller remodeling or renovation projects, these pros still add value. They can:
ensure that the plan meets your needs
confirm that the project meets local building codes
provide a better long-term investment
Advantages of Hiring Architects
The advantage of hiring an architect is comprehensive service and knowledge in the area of design, materials and structure. While you may know what you want, they can:
tell you whether your ideas will work in your home
identify constraints that may limit the project
inform you about the latest design trends and materials
offer ideas that you may not have thought of
The key to hiring the best pro is to choose one with experience in projects like yours. Some have a greater understanding of incorporating existing structure, while others specialize in new construction.
Average Cost to Hire an Architect
The cost to hire an architect averages about $5,200. This price usually includes:
initial consultation
site inspection
design
documentation of plans
permitting
on-call services during construction
Pros can charge by the hour, a percentage of the total project cost or a flat fee.
Full Service Companies vs. Independent Architects
When you hire an architect, you'll generally have two choices: full-service companies and independent professionals. The biggest difference is that you'll have multiple contacts and companies to pay, or just one. A firm that offers a package may include:
plans and blueprints
interior design
building or remodeling services
décor and furnishings
Pros who work separately may feature many of the same options through subcontractors, but you should ask first.
Student Architects for Hire
By law, students are not allowed to offer services as an architect. This position is a professional designation, like a doctor or lawyer. These professionals need a degree and a license to do it. If you're looking for a pro who might work for lower rates, consider hiring one with a recent certification.
Return to Top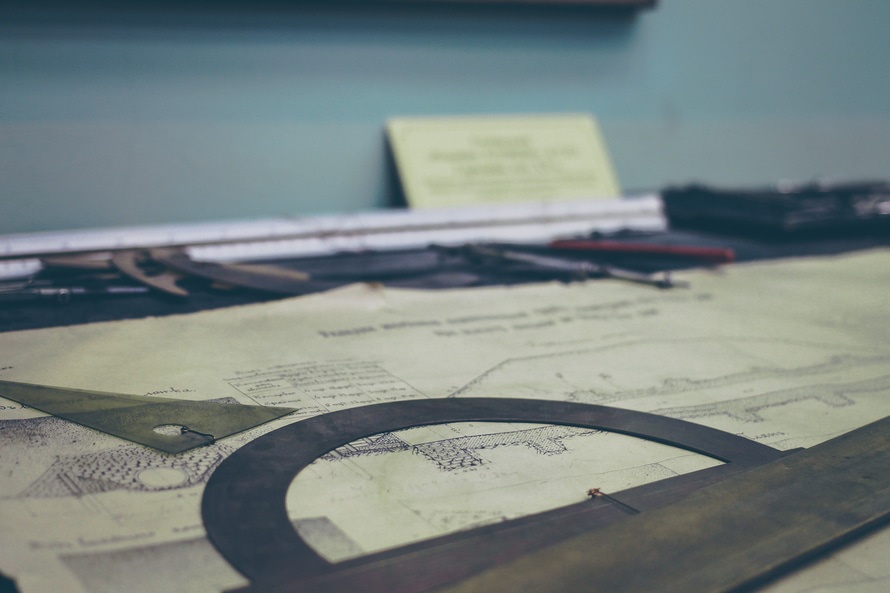 When Do You Need an Architect?
Many projects call for an architect, but not all. You should hire a pro if you intend to:
create a new building on the property
change the size or shape of the exterior
add, consolidate or repurpose rooms
redesign the interior floorplan
spend more than $15,000
Do You Need an Architect to Design or Build Your New Home?
The cost to build a house averages about $295,000 for 2,000 square feet. Architects do many underappreciated tasks during home construction, including:
defining needs
revealing unconsidered options
designing within a budget
assisting in obtaining building permits or hiring contractors
Recent improvements to rapid prototyping software make it much quicker for them to create three-dimensional images. If you haven't already bought a plot for your new home, talk to a few pros first. They can outline property needs based on your plans.
Home Addition Architects
Hiring an architect to plan a home addition may be a must. Pros can ensure the project has the right permits and conforms to local zoning and building laws. Having a professional design it helps you get what you want without risking future problems.
The cost to build an addition ranges from $21,000 to $67,000. Paying to do it correctly in advance is better than demolishing it later because it doesn't meet code.
Do I Need an Architect to Draw Plans?
Although many architects draw blueprints or plans for the construction project, you may hire this service separately. If you already have a design that meets local building guidelines, drafting it may be cheaper. The cost to hire a draftsperson runs around $1,800, depending on the complication of the layout.
Remember that the process for hiring a draftsperson can be significantly different than an architect.
Return to Top
Home Remodel Architects
Skilled design from an architect is essential when planning many remodeling projects. Most homeowners need help from a pro to:
make decisions about options
define a reasonable budget
understand local guidelines for remodeling
determine what is feasible for the existing structure
Remodeling Architects for Bathroom or Kitchen Remodels
Architects can be vital for bathroom or kitchen remodels. You use these rooms often and in multiple ways. Pros can:
make a plan that suits the home
maximize usable space
improve storage options
confirm that the new room has a good flow
Renovation Architects
Hiring an architect for a renovation can help you preserve a space without sacrificing its charm. You'd never put vinyl siding on a Victorian mansion, and in some places you aren't allowed to. This pro understands structural design and can fit your vision into a layout that is functional and consistent.
Return to Top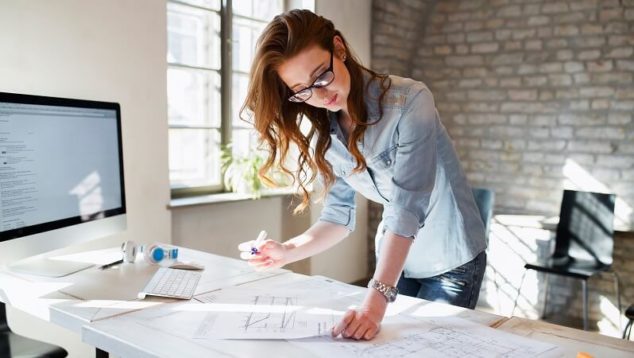 How to Find and Choose an Architect
Describe Your Project
Knowing what you want helps you find the right architect for the job. Do some research into average costs for the project and set a budget. You may need to finance it. Make a list of your expectations, and be specific as possible. Consider things you want or problems you'd like to solve, such as:
Prioritize the list and discuss it with each pro you interview. This helps you decide if one is a good fit for the plan, your finances and time frame.
Determine the Architect's Role
Once you have some specific ideas in mind, it's important to clarify your expectations and your priorities for the project.
Custom Homes
With the custom home of your dreams, the design might be more important than anything else. If you took years to put together a vision, you might have flexibility in money spent or the time to complete construction.
In this case, you'll want to hire an architect to design it precisely as you imagine. Then, you can ask the pro to help you find contractors who will build it to specification. This approach takes longer and costs more, but you're more likely to get exactly what you want.
Smaller Projects
If you have a strict budget or timeline, you'll need to be more flexible about the project itself. Tell the pro about your constraints at the start. For these jobs, you may prefer to hire a full-service agency or an architect with connections to contractors who can do the work. This helps cuts down on time for the project and keeps cost estimates realistic from the beginning.
Read Ratings & Reviews
Before you start calling individual architects, you need to see which ones fit the bill:
Look online using a directory that pre-screens pros in your area
Read the ratings and several reviews for each one
Make a list of at least three you'd like to contact
Verify Qualifications
For each architect you consider, ask for the following details:
proof of education
a current license
experience with similar types of projects
clear information about costs and timelines
Schedule a Consultation
A consultation is a short interview, starting with a list of questions to ask before hiring an architect. By the end, you and the pro should know:
a little more about each other
project expectations
benefits of hiring this particular expert
potential costs
Just like any other home improvement contractor, there are great architects out there and lousy ones. You'll want to talk to more than one to make an educated choice.
Return to Top
FAQs
Who needs an architect?
Anytime you plan to change the size or shape of the home, you should hire an architect. For minor remodels that don't change the layout of the space, this pro may be helpful but not necessary.
How do I know if I should be hiring an architect or engineer?
Anytime you want to build an addition or change the exterior of your home, you may need an architect and the cost to hire a structural engineer, which runs about $500. Architects often bring in these pros to verify that a plan is sound.
Do residential remodeling architects do the same thing as interior designers?
Comparing residential remodeling architects to interior designers shows that they are similar but not identical. Both are responsible for creating a functional inside space. Architects also address concerns related to the structure, such as insulation or energy efficiency.
What happens after I pick an architect for my home project?
Once you sign a contract with an architect for your home project, the next steps depend on your needs. The pro may create a design and then hire contractors to carry it out. They may also bring in contractors to aid in the planning process.
Getting a Free Architect Consultation vs. Paid
Most architects charge a flat rate or an hourly fee for the initial consultation. Pros may do it for free as an incentive for you to hire architects near you, but they often charge more for the project to make up for it. This step only helps you determine which pros may be a good fit for you. As a general rule, they do not give detailed plans or advice until you sign a contract for their services.
Return to Top
---
No Comments Yet
You can be the first to comment!