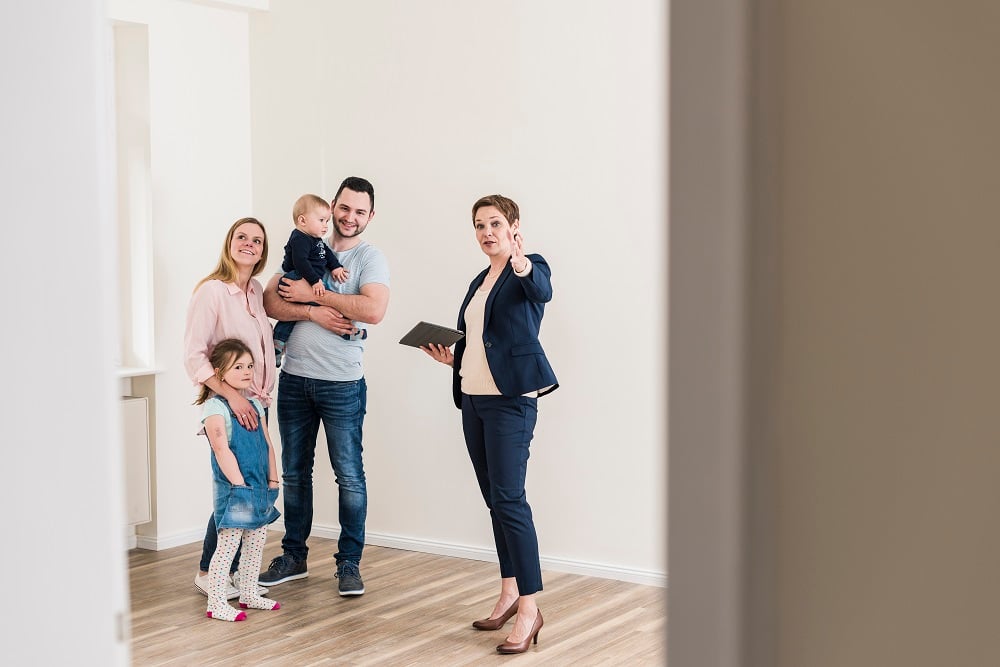 Hiring a property manager or a property management company for a rental property you own isn't an easy choice. You're entrusting your property to a professional and you'll want to know you've made the right choice. This guide covers everything from the differences between the management companies and sole proprietors, questions you should ask, what you'll pay and what to expect.
On This Page:
What Do Property Managers Do?
A property manager handles all aspects of managing your rental. They'll market it, manage it, interview tenants, collect rent, oversee maintenance and lawn care. They'll take care of any emergencies.
If you don't have the time or simply want your home to start producing an income for you, you'll want to hire a property manager or company. Here are some key reasons to hire one:
No need to hassle with collecting rent or maintaining the property.
Place a layer of legal protection between you and any liability that may arise from the property.
Remove the time involvement for emergencies, marketing, interviews, credit checks and inspections.
Property Manager vs. Property Management Company
| | |
| --- | --- |
| Property Manager | Property Management Company |
| One person works with property and tenants | A team of people handles property and tenants |
| Oversees fewer properties | Manages a lot of properties |
| Connected to the local community | Market and fill your property quickly |
Hiring a Property Manager
When dealing with an individual, or a small team, it's often more like a job interview than a service quote. They'll have set rates and practices, but they'll be dealing with tenants more directly than a large company, so get to know them a little.
You'll want to make sure they're experienced, licensed and insured. They'll often oversee only a handful of properties and can give yours more personalized attention.
Qualifications to look for:
Background in property management with a track record of successful oversight. Even those starting out on their own should have a background working for a larger rental management company.
Background maintaining properties. However, even individuals subcontract maintenance work. They often have a handyman on call for problems.
Like any good job applicant, they should be professional and punctual.
Prior to having a site visit, make sure you have your property cleaned and do any repairs or renovations to get your home ready to rent.
How to Find a Property Manager
Look for property managers near you. Once you have a list of 3 to 5 managers, check their reviews and ratings. If you like what you see, call a few and conduct an interview. We've prepared a list of questions for you below.
Questions to Ask to Find A Good Property Manager
What are your fees? Most charge between 5%-10% of the monthly rent.
Can you show me a sample of the owner contract and lease agreement? They should have these available and on hand to show you.
What services do you offer? Most offer complete property management services which include marketing, administrative work, rental collection and maintenance oversight.
How do you market my home? Marking techniques vary by area.
How do you decide on a rental rate? They'll usually use regional market rates.
How do you screen tenants and what qualifications do you require? This varies quite a bit. You can also set some standards yourself. Usually, credit checks, employment verification and positive rental history factor in.
How many properties do you oversee? The less properties they have means the more attention to each property they'll give.
Can I cancel my contract with you and if so, is there a penalty? Make sure you know this up front.
Can you provide me with any references?
Who do you have as a support team? Most individuals have a small support team made up of accountants, marketers, clerical and usually at least one handyman.
You may think of some other questions to ask a contractor. Remember to write them all down ahead of time.
Hiring A Rental Management Company
Hiring a rental management company is less like interviewing an individual and more like looking into an established business practice. Instead of a single person taking care of your property, you're entrusting your rental to a team of people.
The advantages of this include:
Better marketing programs which translate into less unoccupied time. Usually, you'll find the best marketing programs for rentals from large companies. They're able to defray the cost of this across a large portfolio of properties.
More efficient processes in payment. Larger companies can afford automated systems of payment.
Better rates – usually. When a company grows and scales, it can usually offer more competitive rates than an individual can.
Questions for a Property Management Company
In addition to all the questions you have for a property manager, you'll have a few more if you're dealing with a large company who specializes in rental property management.
Do you assign property managers to specific properties or are they pooled? You'll want to know if you'll deal with the same individual every time you call or if it's a team effort. This can affect how easy it is to get information on your rental.
Do you have real estate agents involved with rentals or working for the company? Real estate brokers have training on housing and understand that not everyone wants to buy. Plus, they have access to listings and can better judge the market value of a rental property.
How many properties does each property manager oversee? The more they oversee, the less attention they pay to each. On the plus side, when you scale operations like this, it often means a cheaper price.
Hiring a Property Manager for Your Vacation Rental
Short-term rental properties (ones listed on sites like AirBnb and Vrbo) differ from regular rentals. They're more like a hotel since they need weekly and sometimes daily attention. Some property managers specialize in this area, but at a steeper rate since it takes more hands-on attention and a more active support team.
Airbnb property management questions
How many properties do you list on Airbnb?
What's your occupancy rate?
What are your fees?
How large is your support team?
What cleaning and sanitation procedures do you use?
What's your criteria for accepting a reservation?
Are you insured?
FAQs
How do property managers get clients?
Property managers often get clients from real estate agent referrals while trying to sell or simply through online searches and digital advertising. They'll also often get client referrals.
No Comments Yet